News Page 2019
Achieves

2007

2008

2009

2010

2011

2012

2013

2014

2015

2016

2017

2018
26-04-2019This month we have been to Italy to take part in the show and field competition, organized by the SABI. The SABI celebrates his seventieth birthday. First, it seemed that by our work schedules we both could not present, however with help from co workers changing shifts I could go . Debby wanted to keep me company on this trip. After to have picked up first Salvatore we went full packed towards Tuscany. We had Sebastiana and Duffy registered for both show and field contest. This was the third anniversary of the SABI where we participated with our dogs. 1999, 2009 and now so 2019. Our two girls did just fine again this year. Sebastiana was 2nd excellent in a well-stocked champion class. Very proud of this result. The next day on the field contest Duffy worked very sophisticated on a couple of partridges, she pointed the female in the end nicely and neatly went down on my command when the Partridge fly. The judge awarded her for this wonderful work with a qualification, very good. With this result she obtain 4th place in our battalion. And although Sebastiana also did great and even fixated a couple beautiful partridges, it was this time my error that a qualification was lost. A learning moment... that sure will be included in a next field trail. On 21 april we held our Ala D'Oro family day. A super great day in Putten, soon on our page a photo report of this lovely day. Are you curious about even more or other Ala D'Oro kennel news? follow us on the Ala D'Oro BLOG or on our Ala D'Oro Facebook page!
15-02-2019The hustle and bustle of working life makes that time flies. First a look back by last January. At the begin of January we were invited with Sebastiana to join the dog of the year Show. Unfortunately we had to cancel at the last minute. The night before we went to a restaurant and got food poisoning. We were really disapointed that we could not make it. Now we must ensure that our Bass gets another chance to represent herselves. We're going to do our best to achieve that. 20 January we were present at the hunting ability test, we saw some nice dogs working. Our Bess and Brogio took home, with flying colors, their hunting ability certificate. Brogio has also started his show career, this young man has obtain his first point for the Dutch Youth Championship. Well done Steef and Ambrogio! On 21 april this year we organize an Ala D'Oro family day. All owners of an Ala D'Oro have been invited by email. But if you did not get a email with with a invitation, just let us know. We call to the owners of an Ala D'Oro, to send beautiful pictures of your dog (s). Then we can update all the personal photo pages of the dogs. Preferably in jpg/jpeg file send to email braccoitaliano@bracco-italiano-kennel.nl. Are you curious about even more or other Ala D'Oro kennel news? follow us on the Ala D'Oro BLOG or on our Ala D'Oro Facebook page!
08-01-2019We wish you a happy and healthy New Year!
The 13th of Januari 2019 Sebastiana Bruna di Ala D'Oro will represent our Kennel at the "Top Dog of the Year Show". We are honered that she is invited again. Well hope the judge love a dog that has excellent qualifications in field and show. For us she already is the Winner. We will tell you how it went in our next update!This year we hope to have puppy's from Edda da Dama di Ala D'Oro. As soon she is in season we will breed her to a very nice male. More information about the combination will follow. The year has just begon and already our kalender has filled up with nice events that we organize and/or attent to. Starting with the VISJ Hunting ability test the 20th of January, were we will see at least four puppy's from Duffy in action. Our Bess and Broggio are of course going, looking forward to it. Then the 21 of April we organise an Ala D'Oro Familyday. All owners of an Ala D'Oro has been invited by email. We have rented a great place were we will have fun with our dogs. If by mistake we did not invite you let us know. Send us a email, braccoitaliano@bracco-italiano-kennel.nl.
01-01-2019 We wish you a happy and healthy New Year!
24-04-2019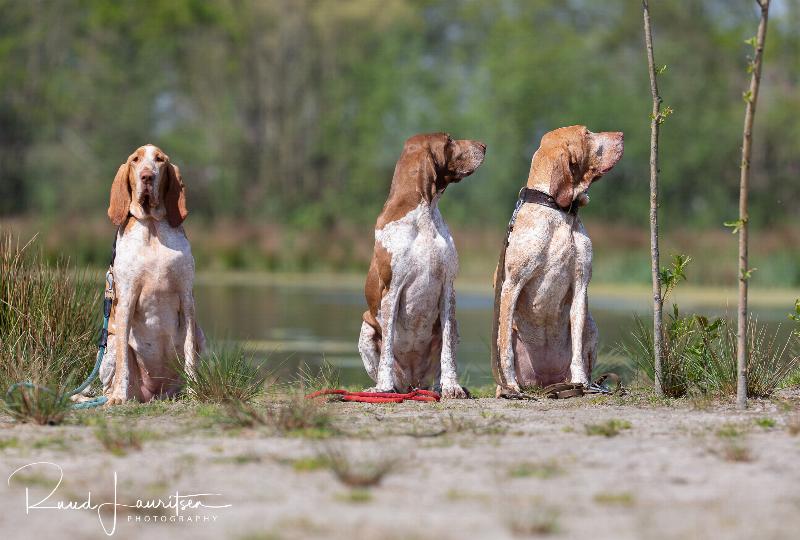 15-02-2019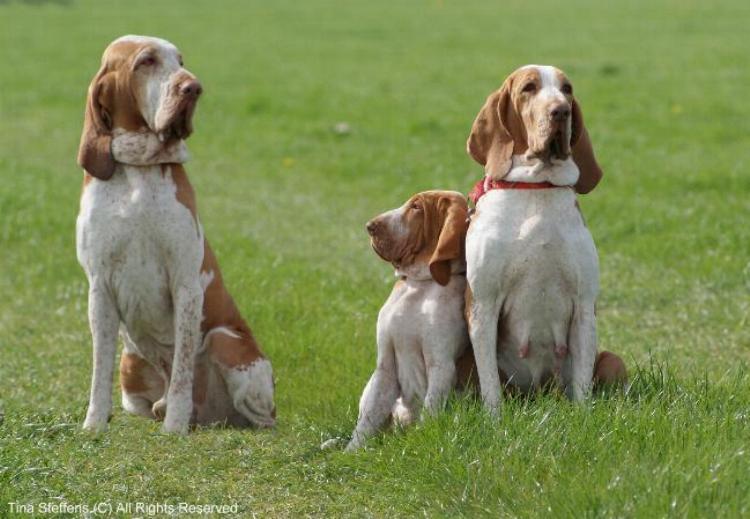 08-01-2019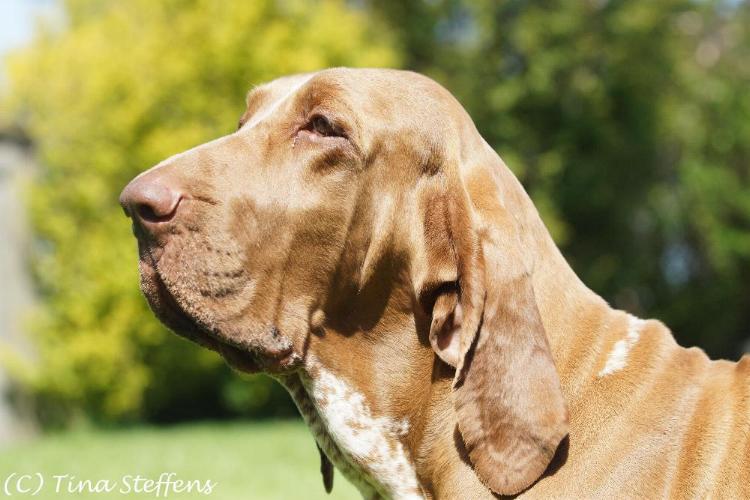 01-01-2019