25-12-2019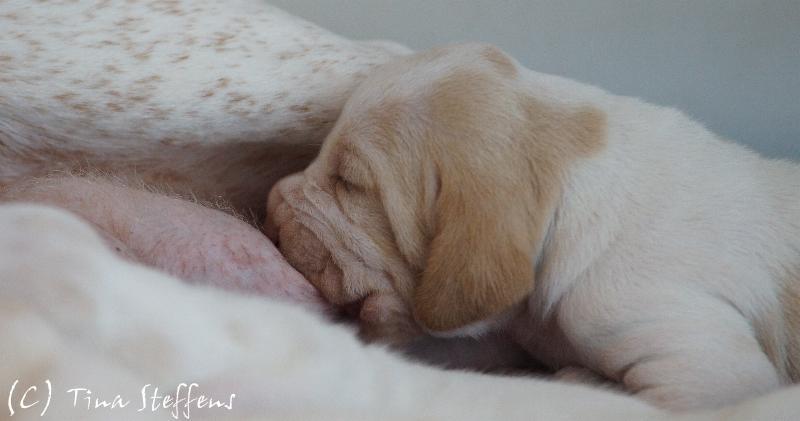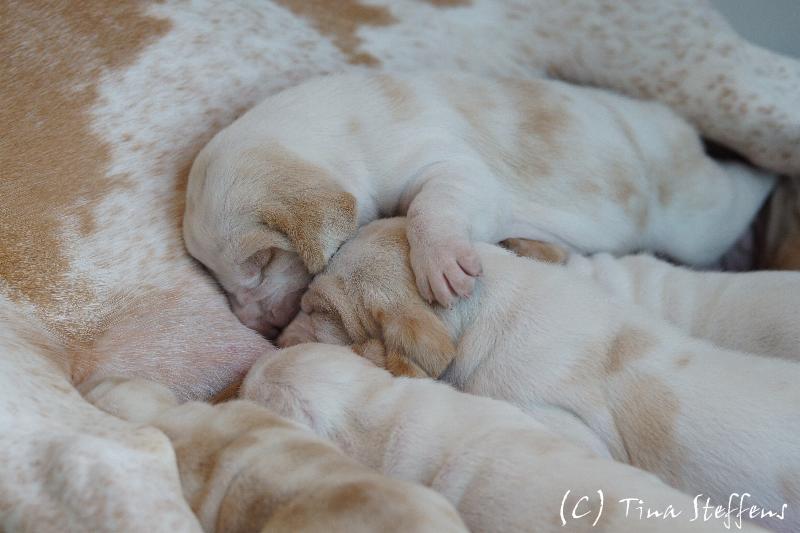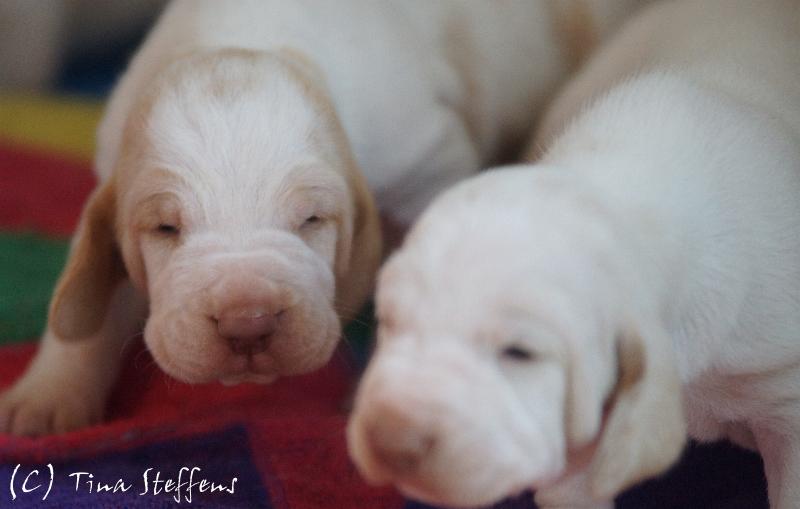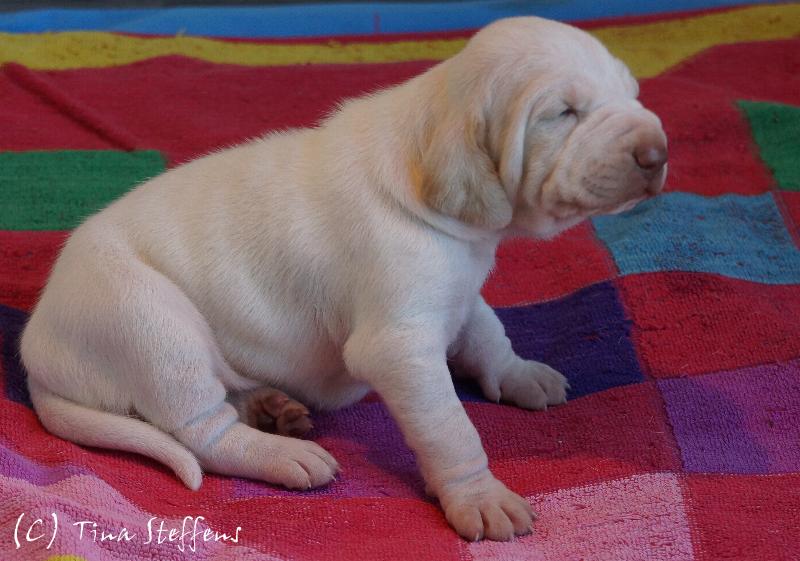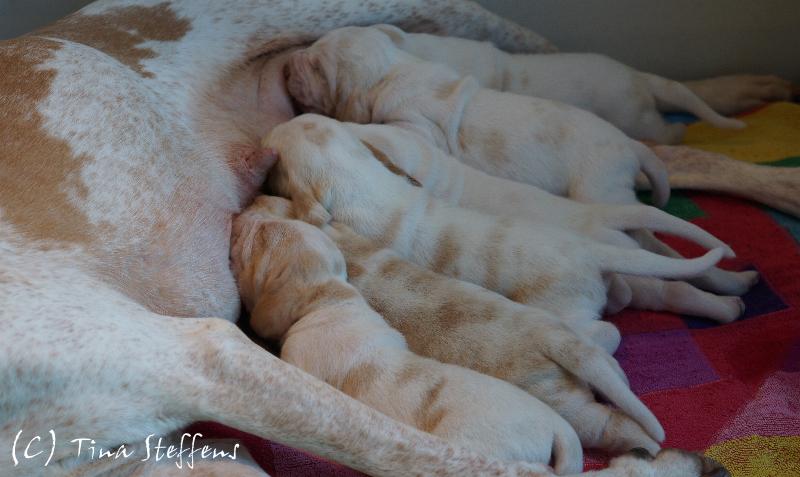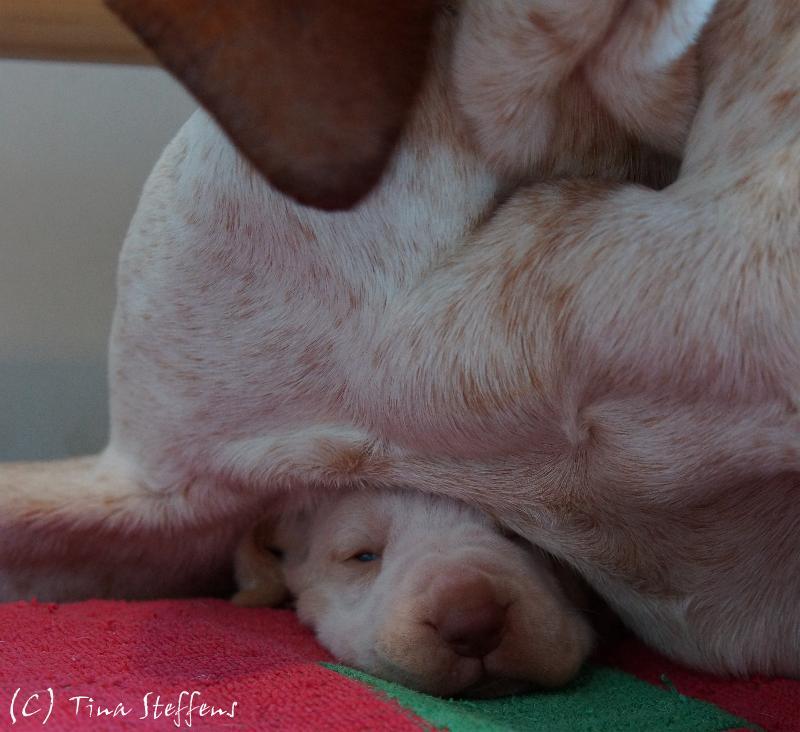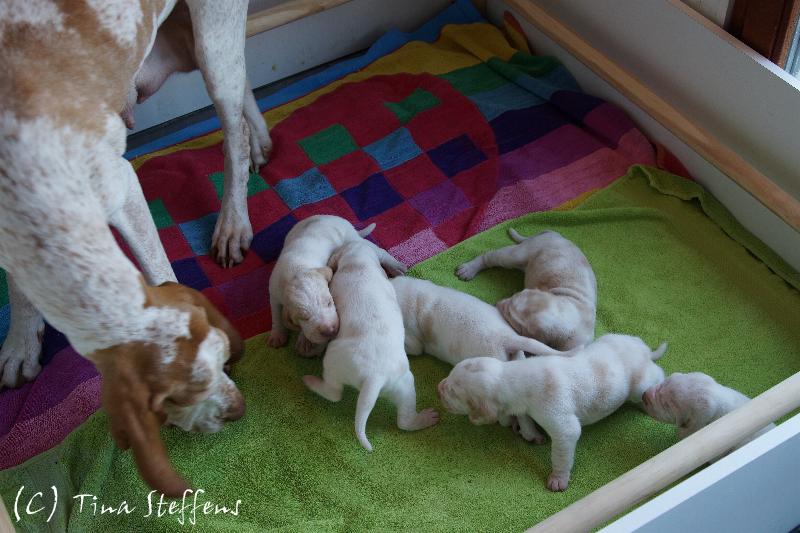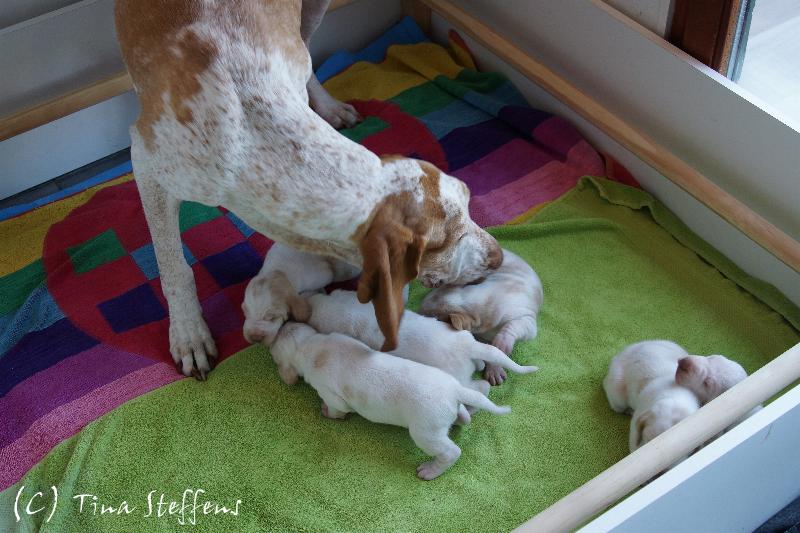 24-12-2019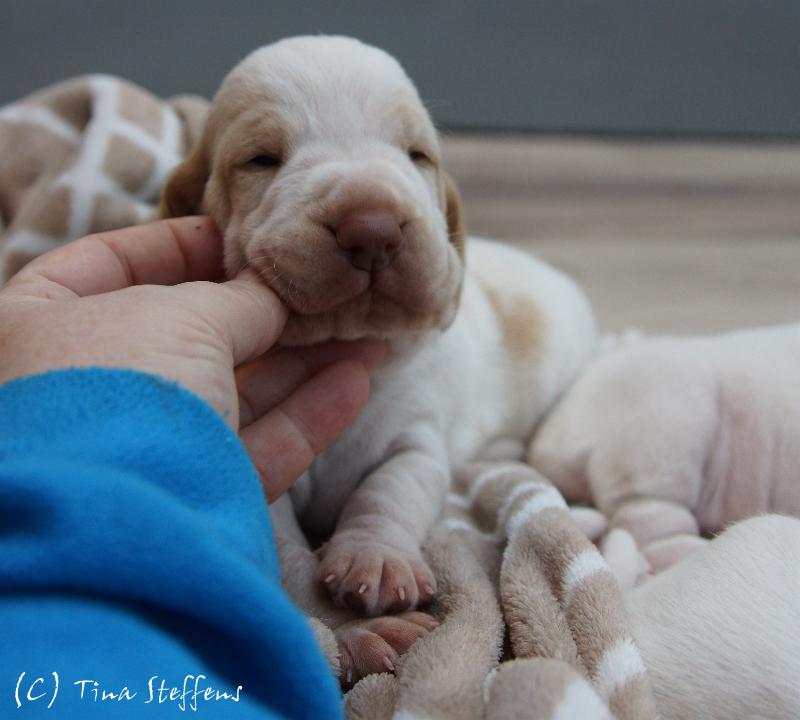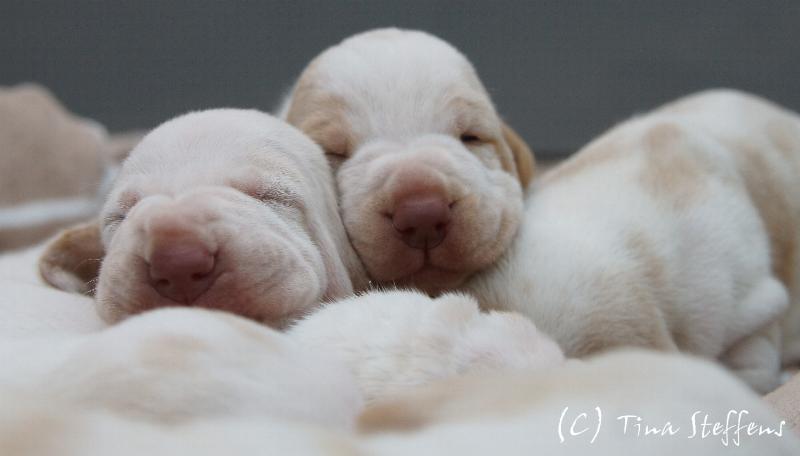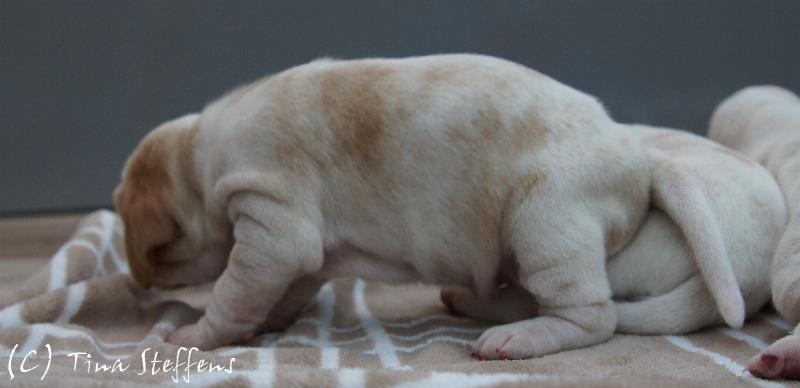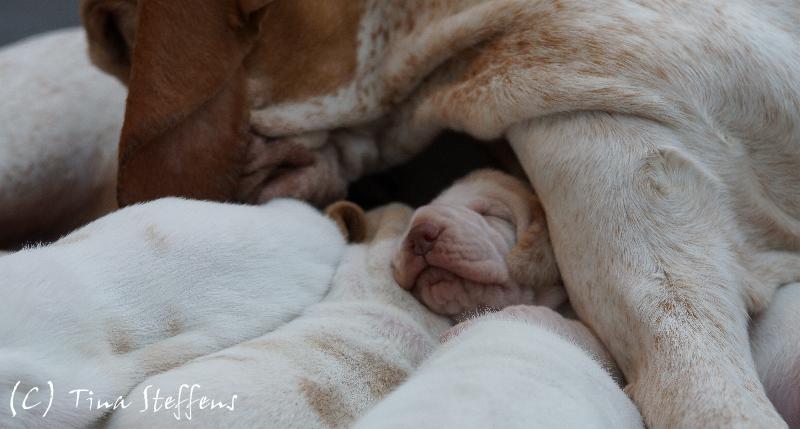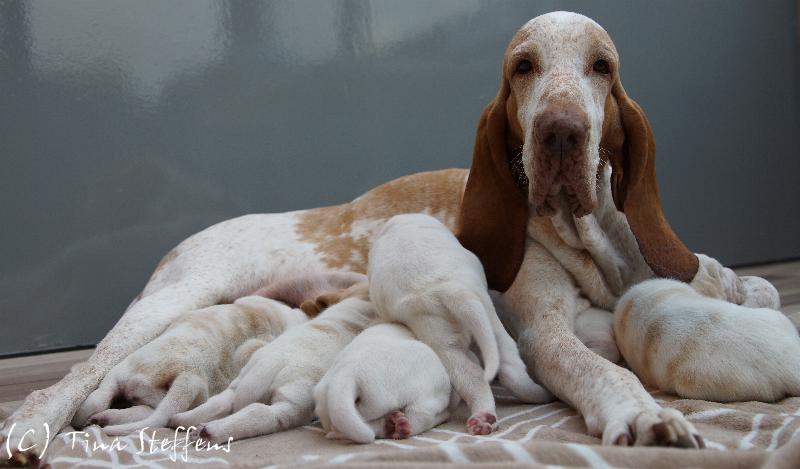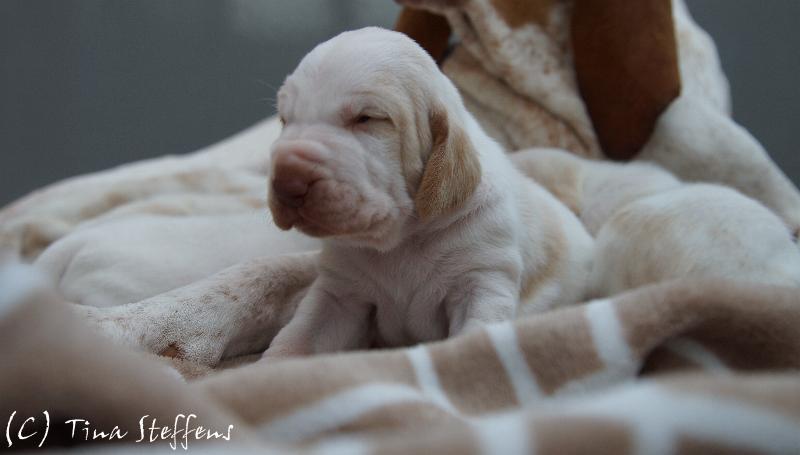 23-12-2019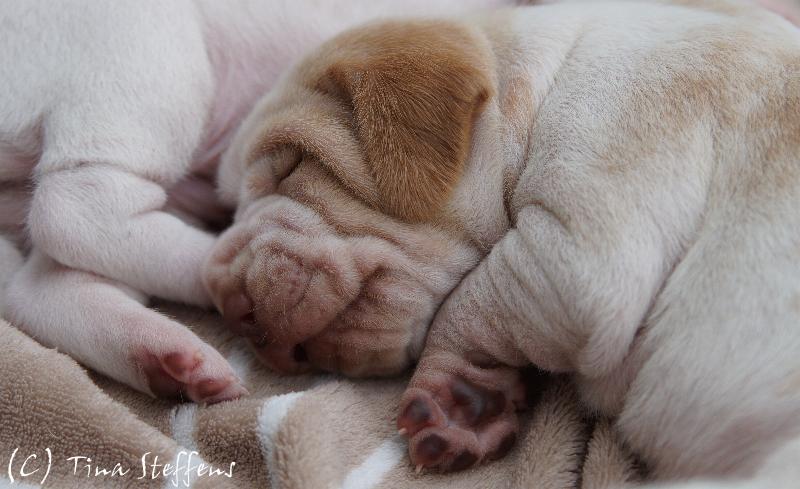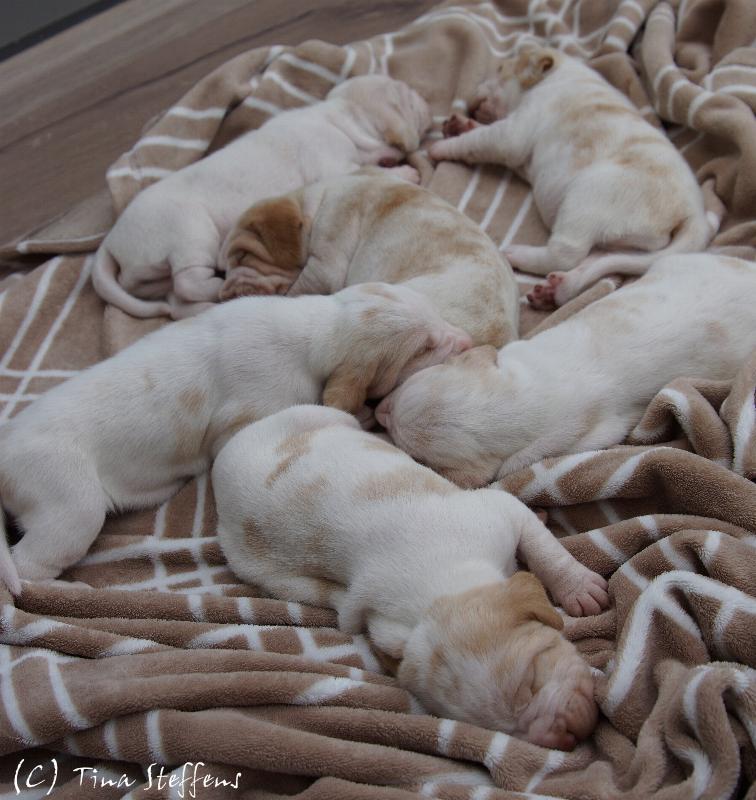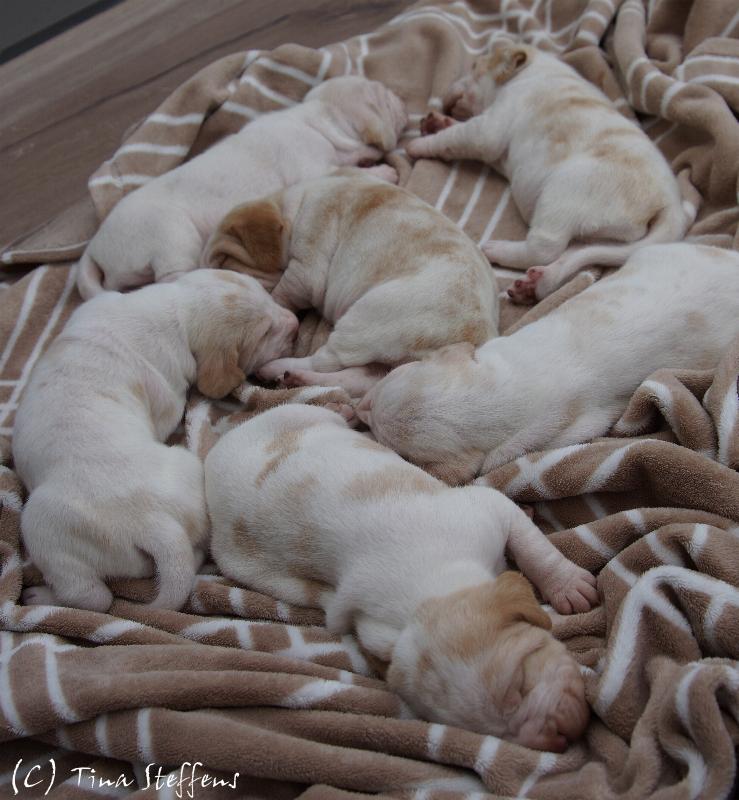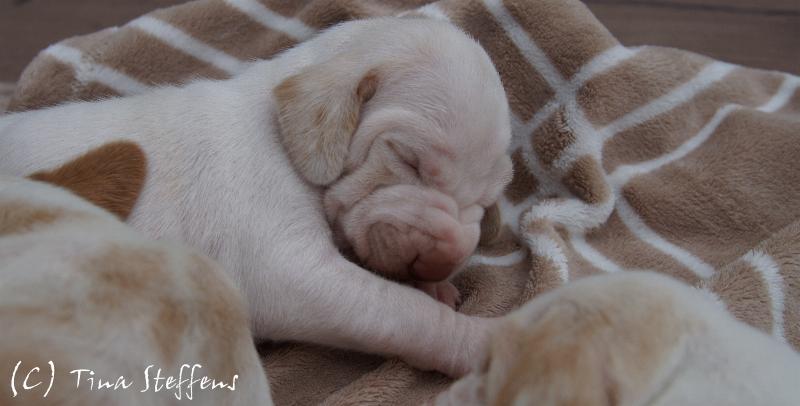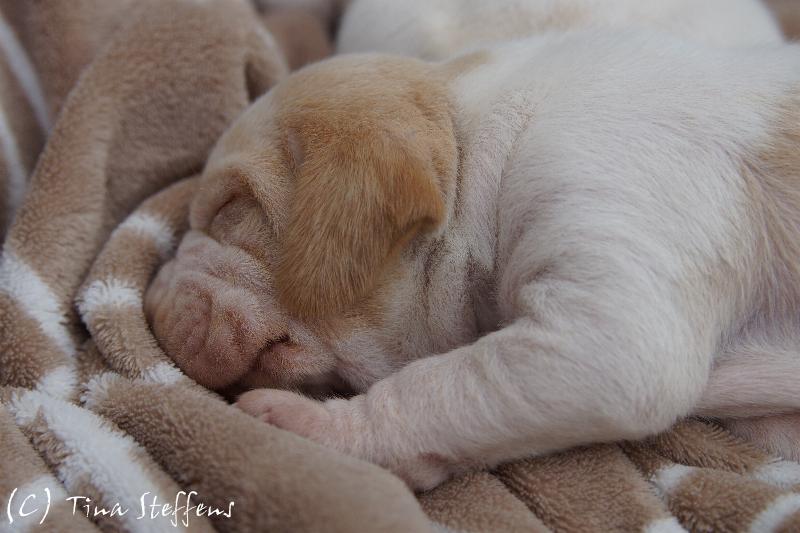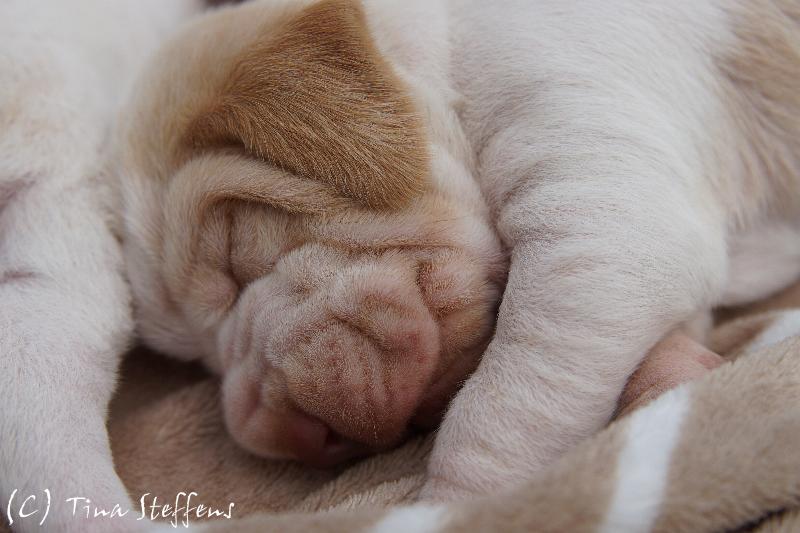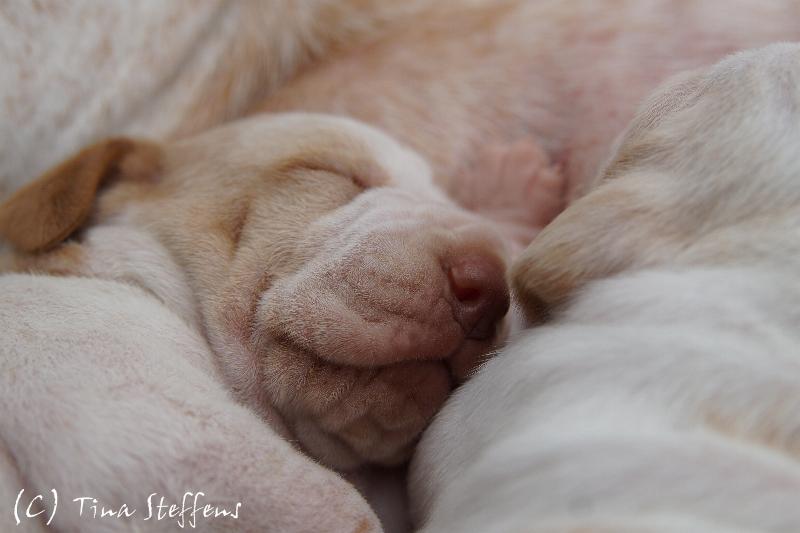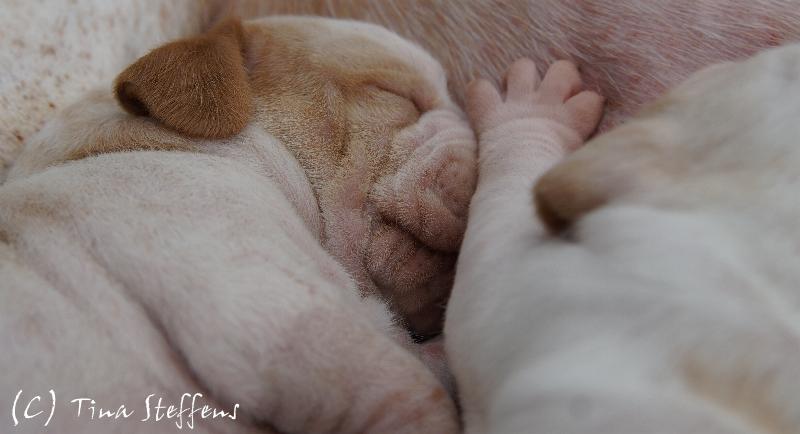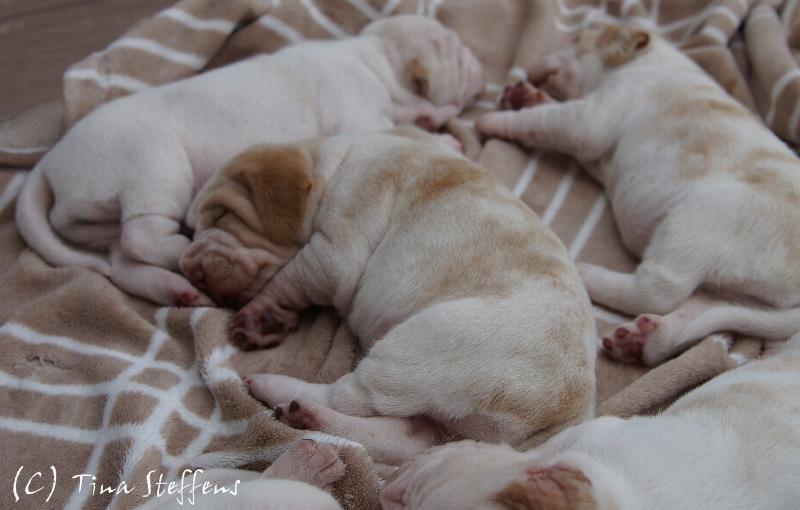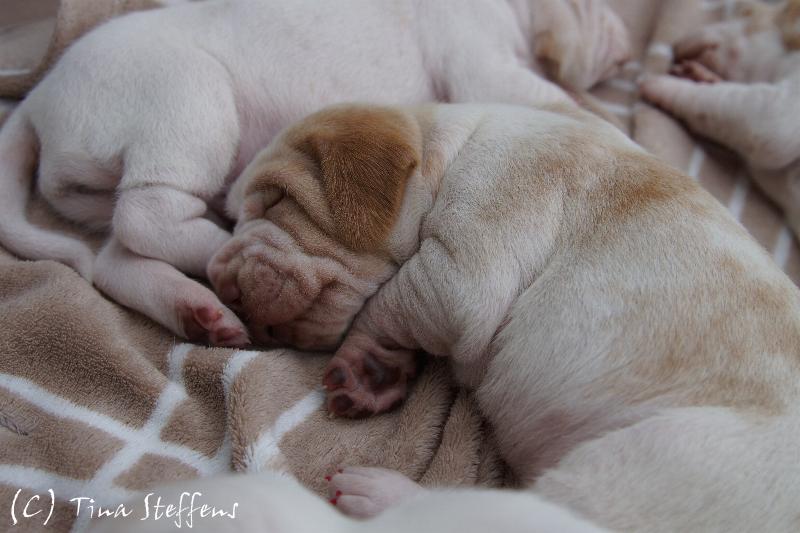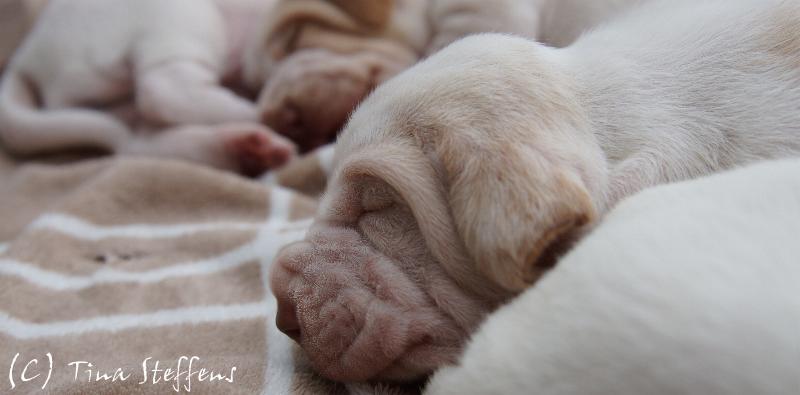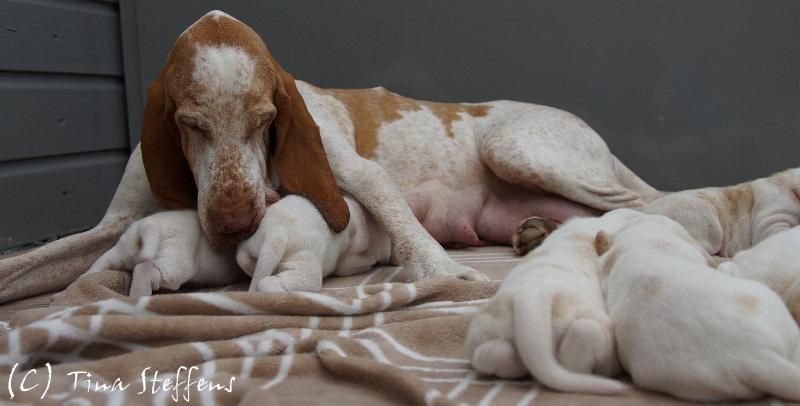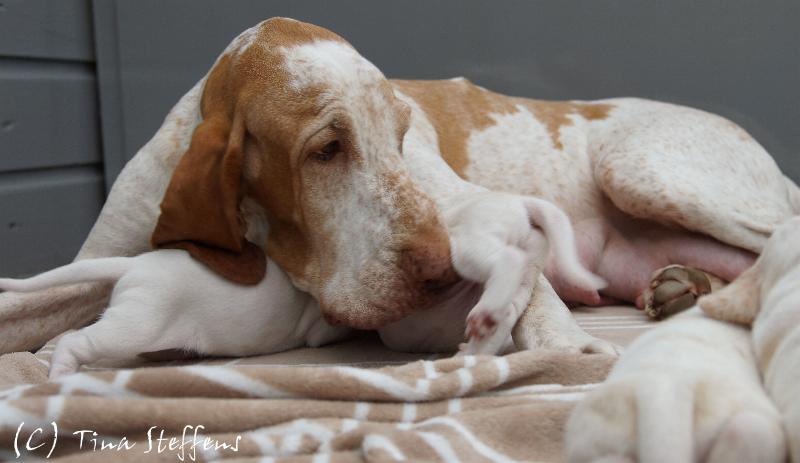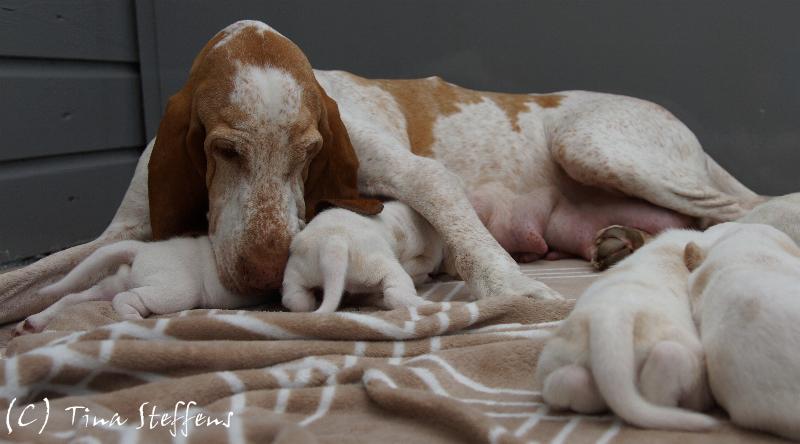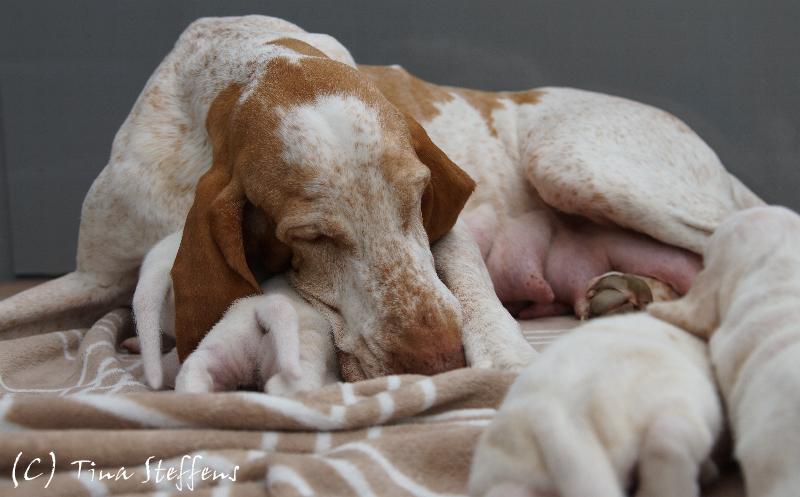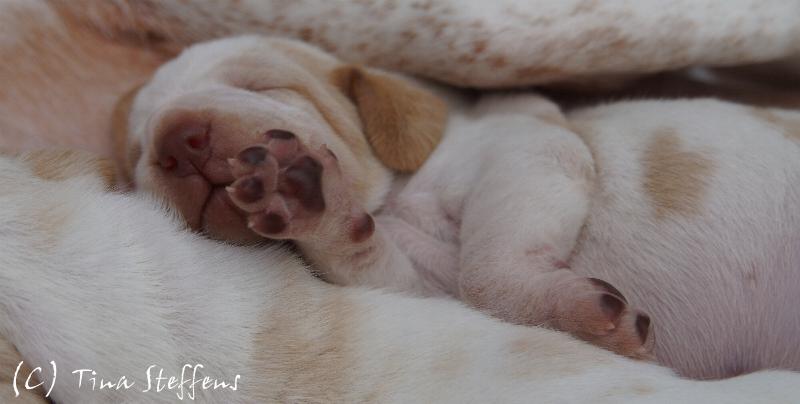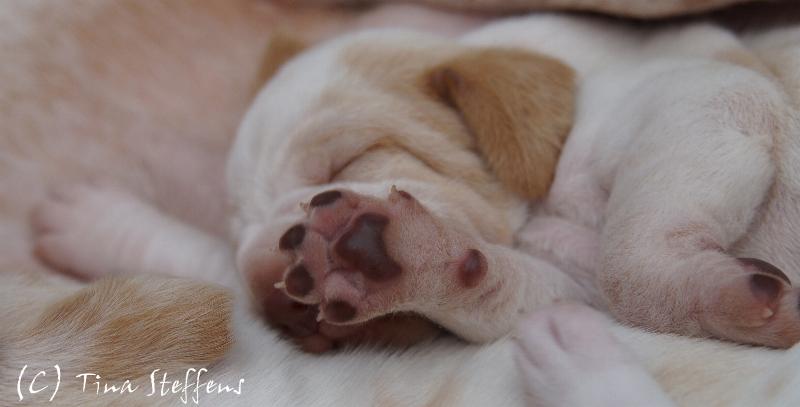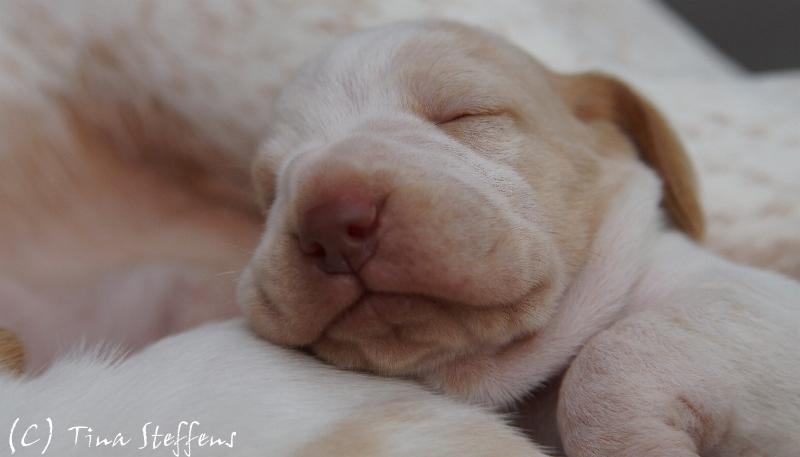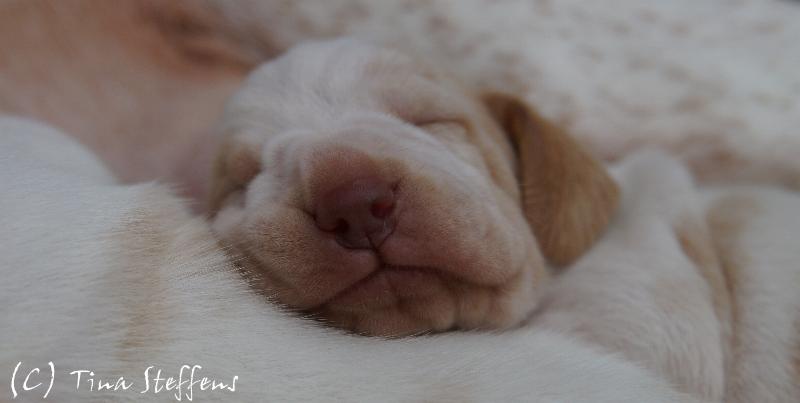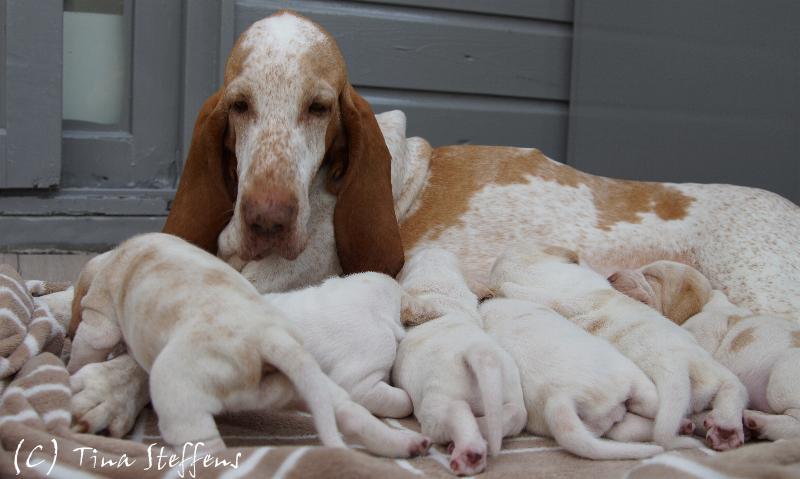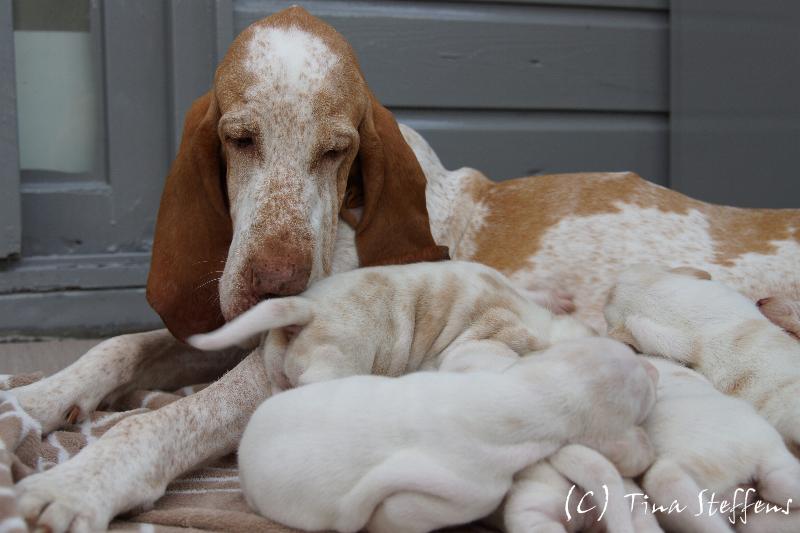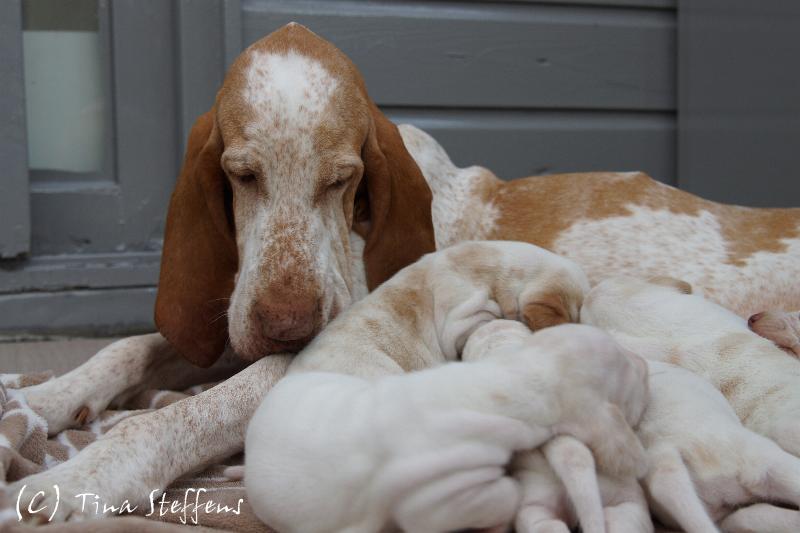 22-12-2019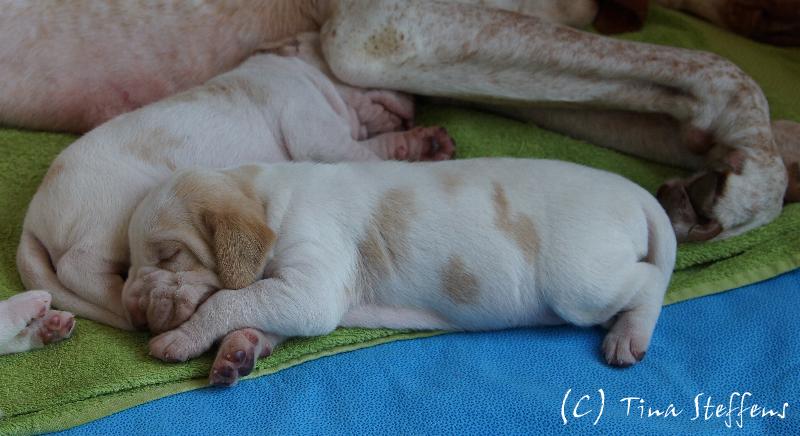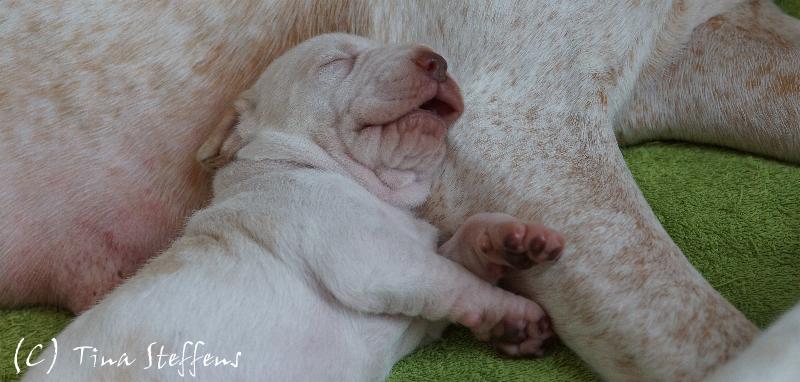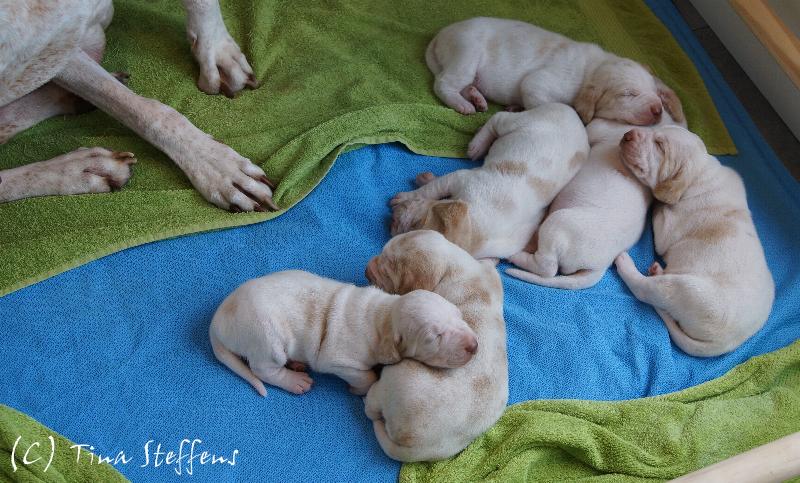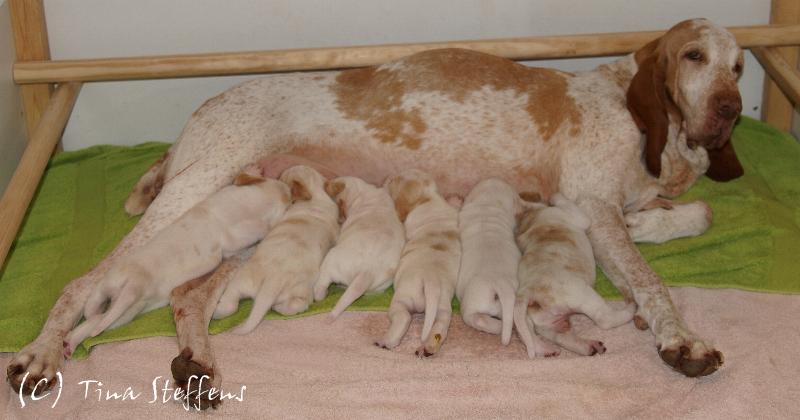 25-12-2019 De puppen hebben hun ogen open, hoewel het nog maar een klein stukje is, toch keurig op schema. De puppen ontwikkelen zich goed, in plaats van te tijgeren proberen ze echte stapjes te maken, daarbij moet wel gezegd dat iets te enthousiaste stappen veelal resulteren in omvallen en omrollen. Ze lijken ineens ook elkaar in de gaten te hebben. De oren, de verwachting is dat deze de komende dagen open gaan, ze beginnen ook al een beetje lengte te krijgen, de lange Bracco oren komen eraan. Vanaf morgen is PUP WEEK 3 actief! Nu nog even wat foto's in week 2!

25-12-2019 The puppies opened their eyes. It is only a small opening but the puppy's following the right schedule! At this moment the puppy's are trying to take little steps instead of crawling around the litter box, when the steps become to energized they easily roll over. This is very funny to look at. The puppies ears will for certain open in the following days. Also the ears are starting to get there length, and this makes that the puppy's starts to look like miniature Bracchi. Tomorrow PUP WEEK 3 will be active! Today some new pictures taken in week 2.

23-12-2019
Ogen open? ......... in ieder geval een heel heel klein beetje open.


23-12-2019
Eyes are open?......... just a little bit open.

22-12-2019
Gister niet aan toe gekomen om foto's te plaatsen. Excuus.: wij hebben al twee dagen de griep.
Het gaat goed met de puppen, het zal nu niet lang meer duren of de ogen gaan open. De puppen hun nagels zijn voor het eerst geknipt, altijd een precies werkje.



22-12-2019
I did not find time to put the pictures that I made on the Internet. Excuus.: We have had the flu for two days now. Puppies are fine, it will not take long now before the puppies will open their eyes. The puppies have their nails clipped for the first time, always a precise job.