18-12-2019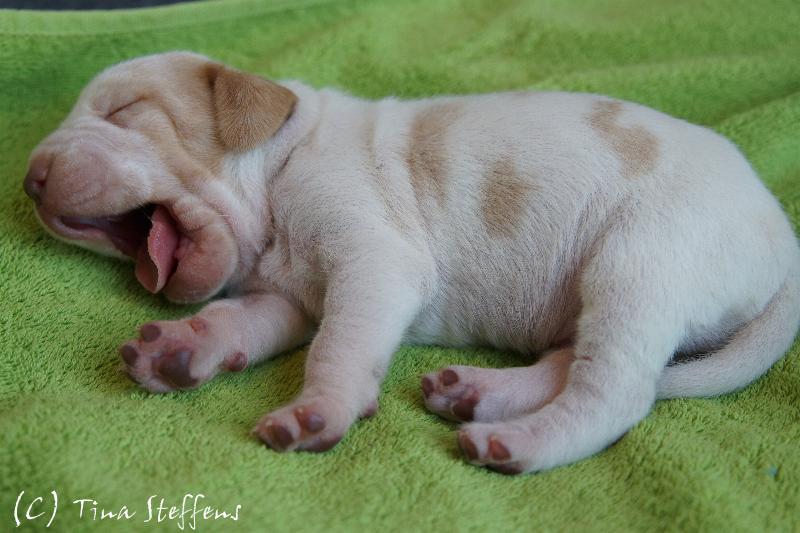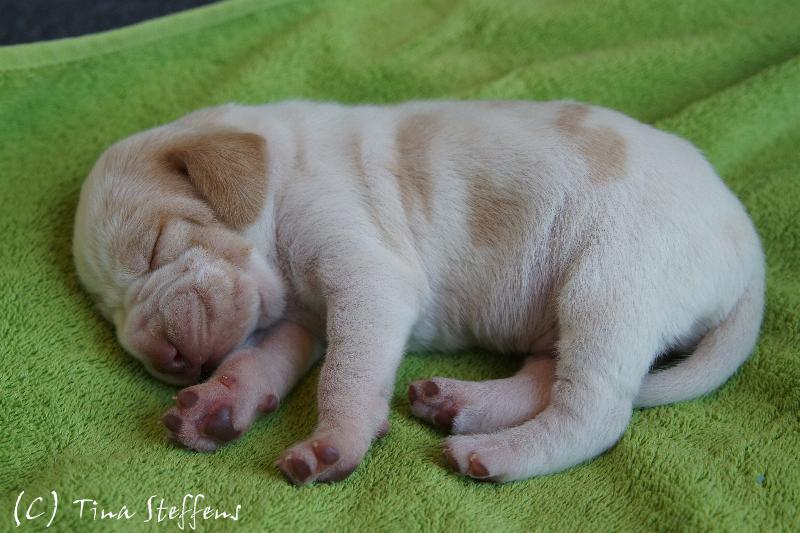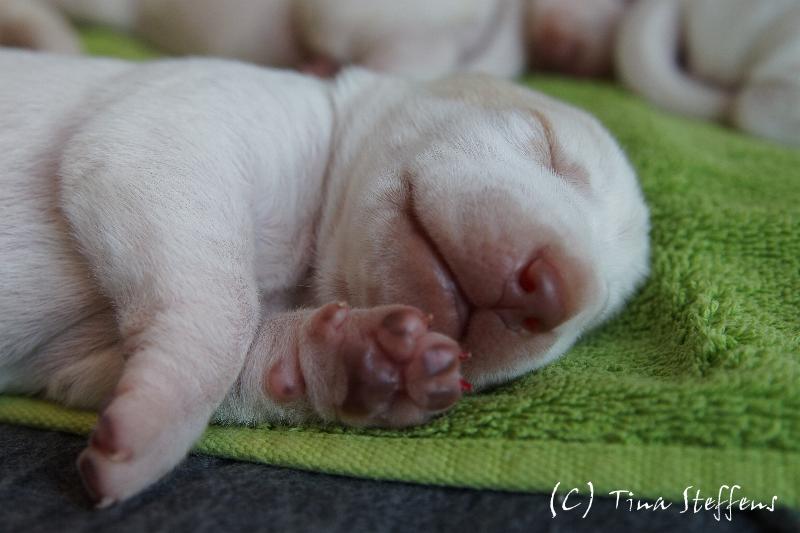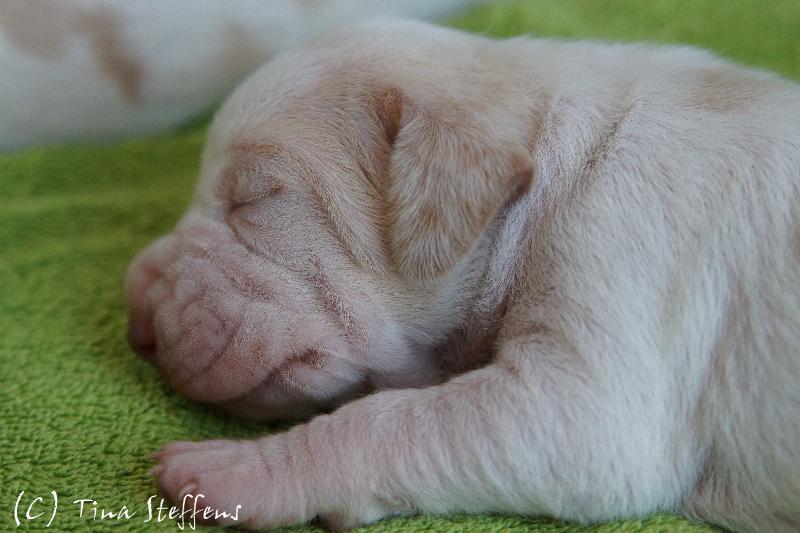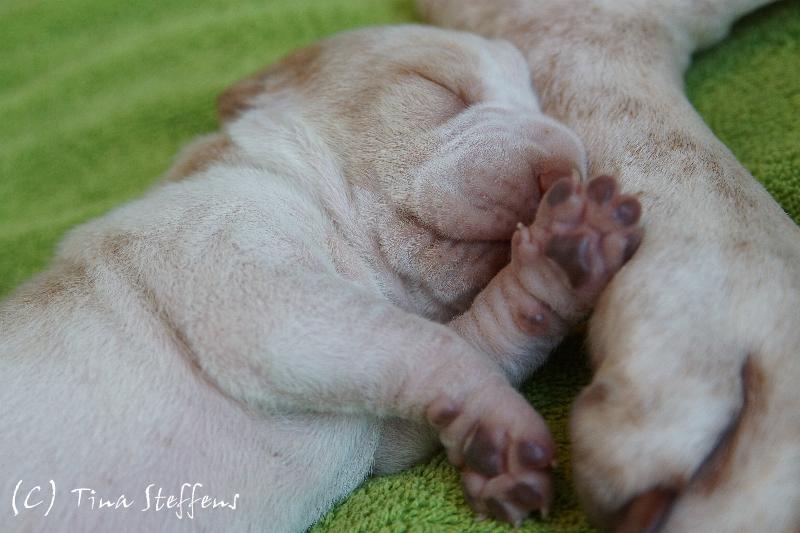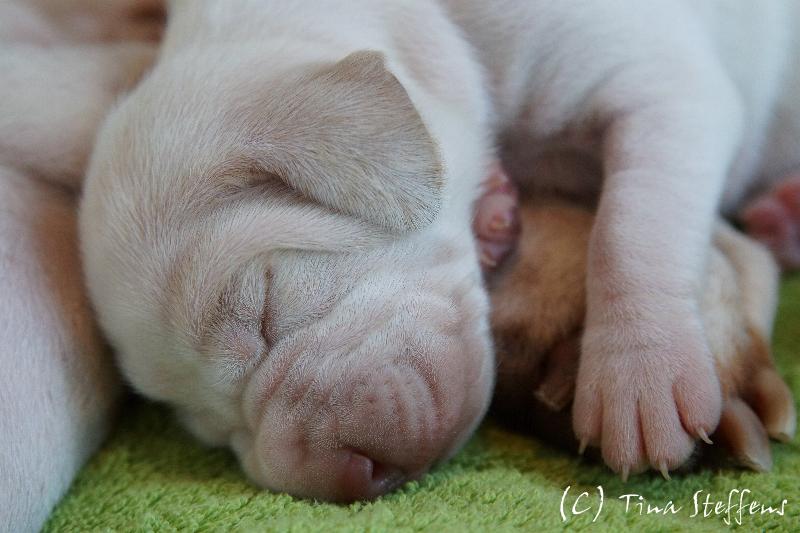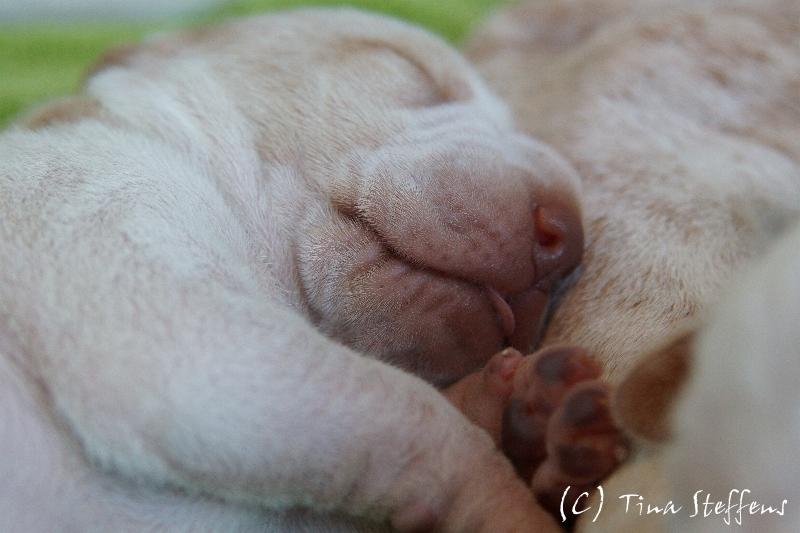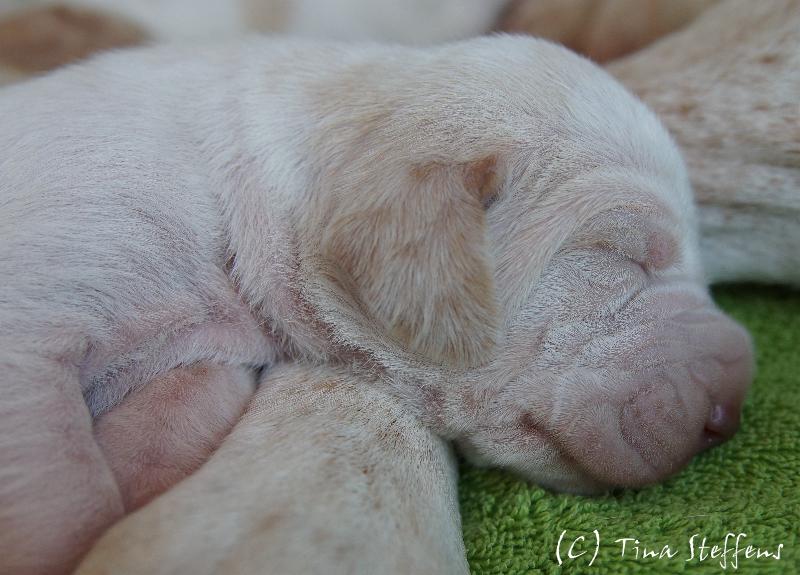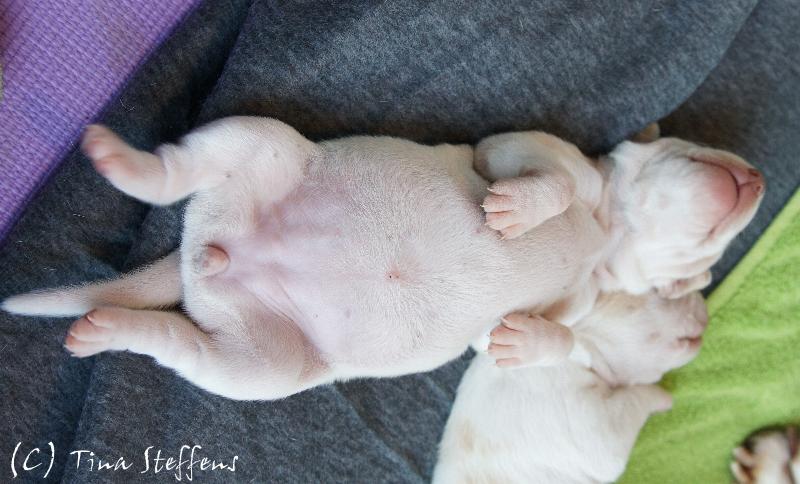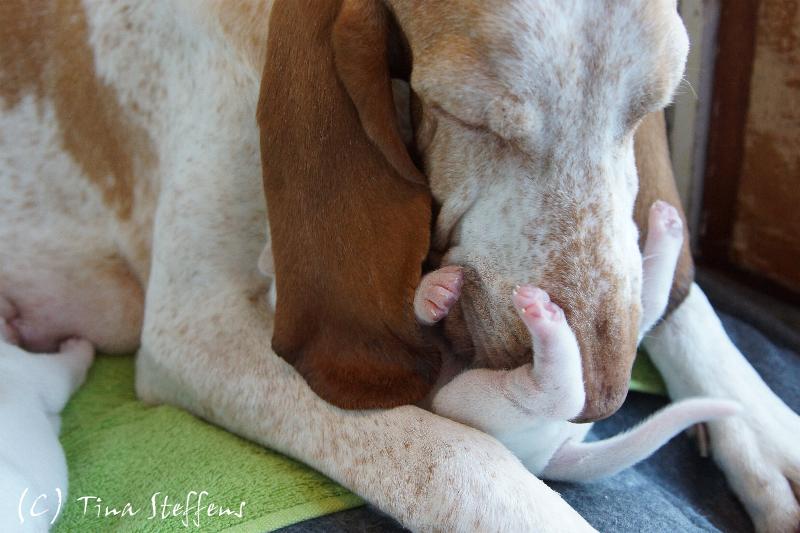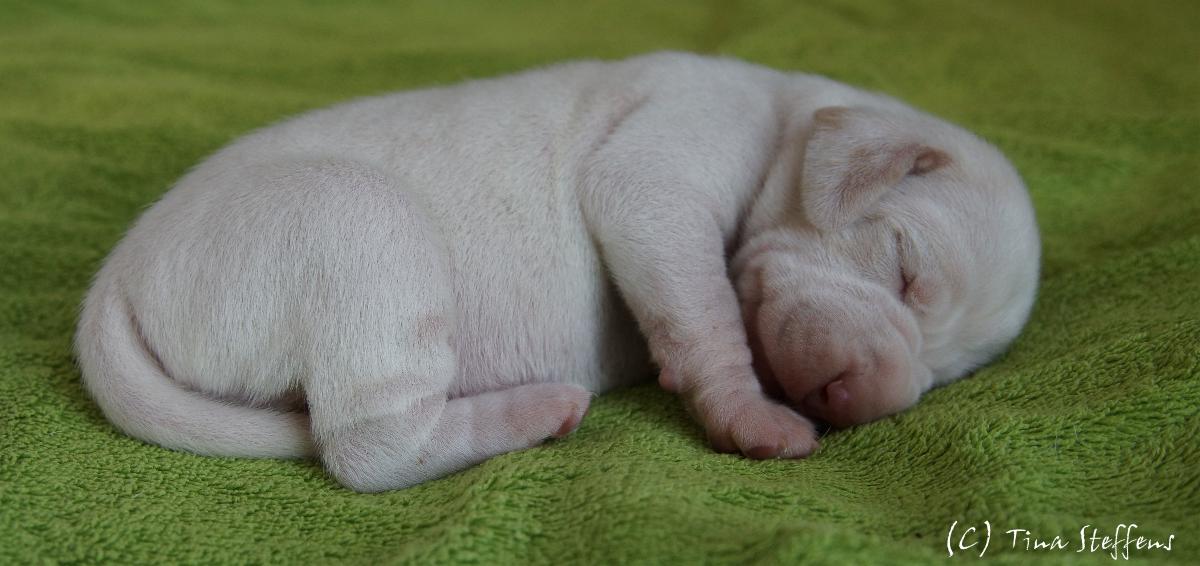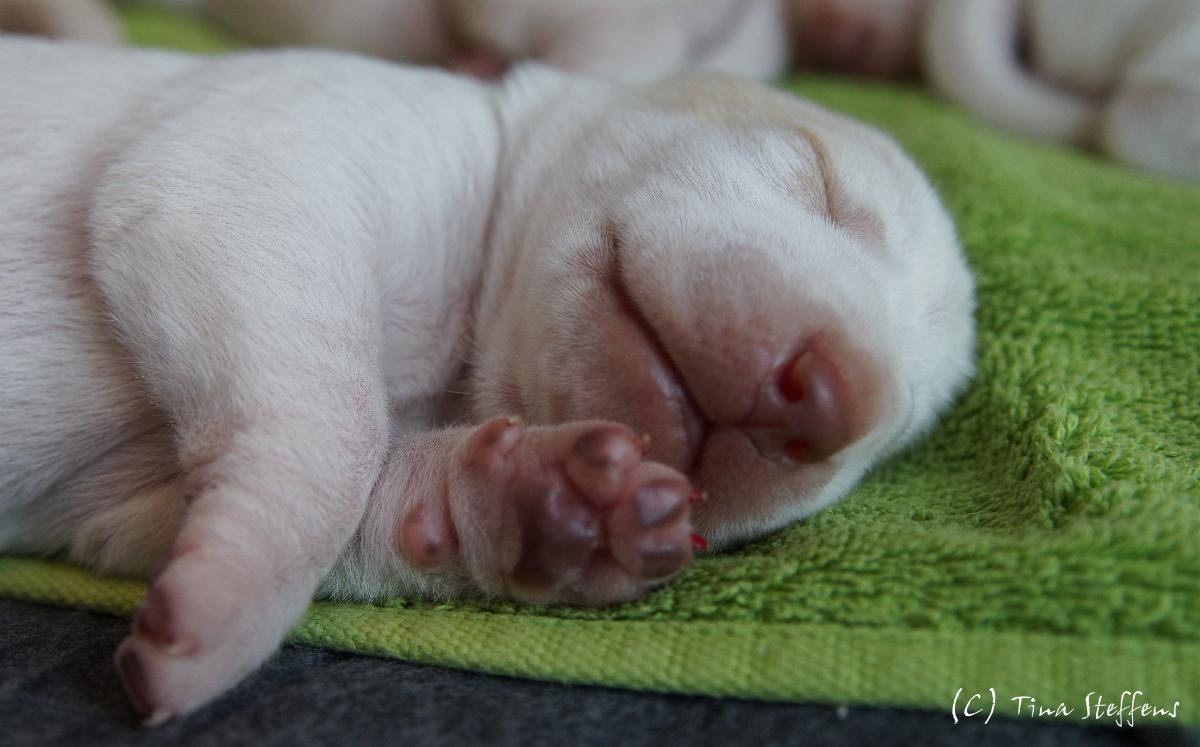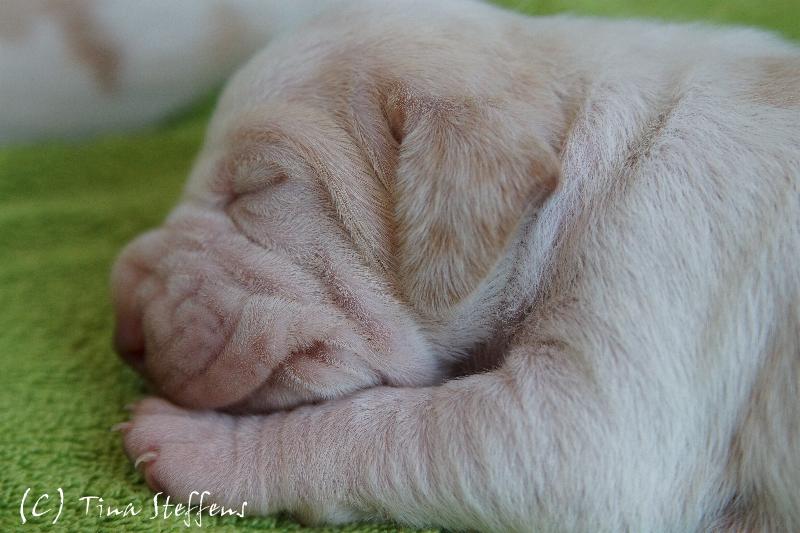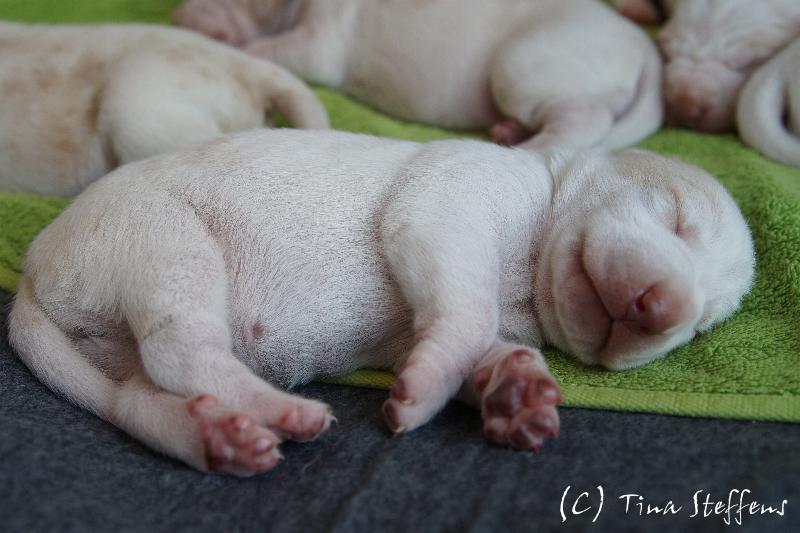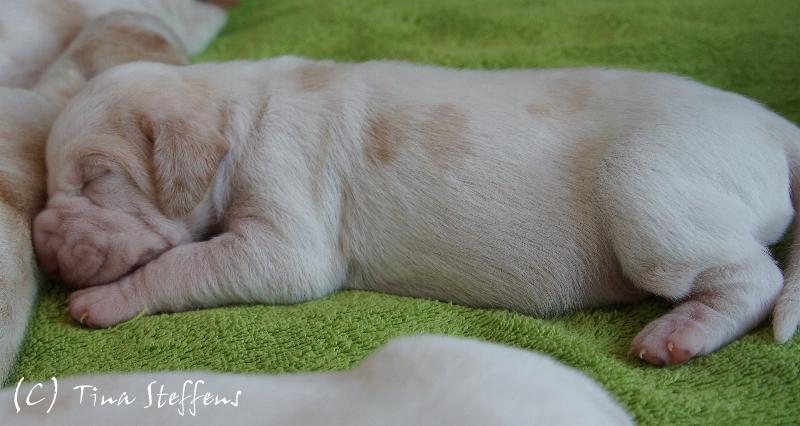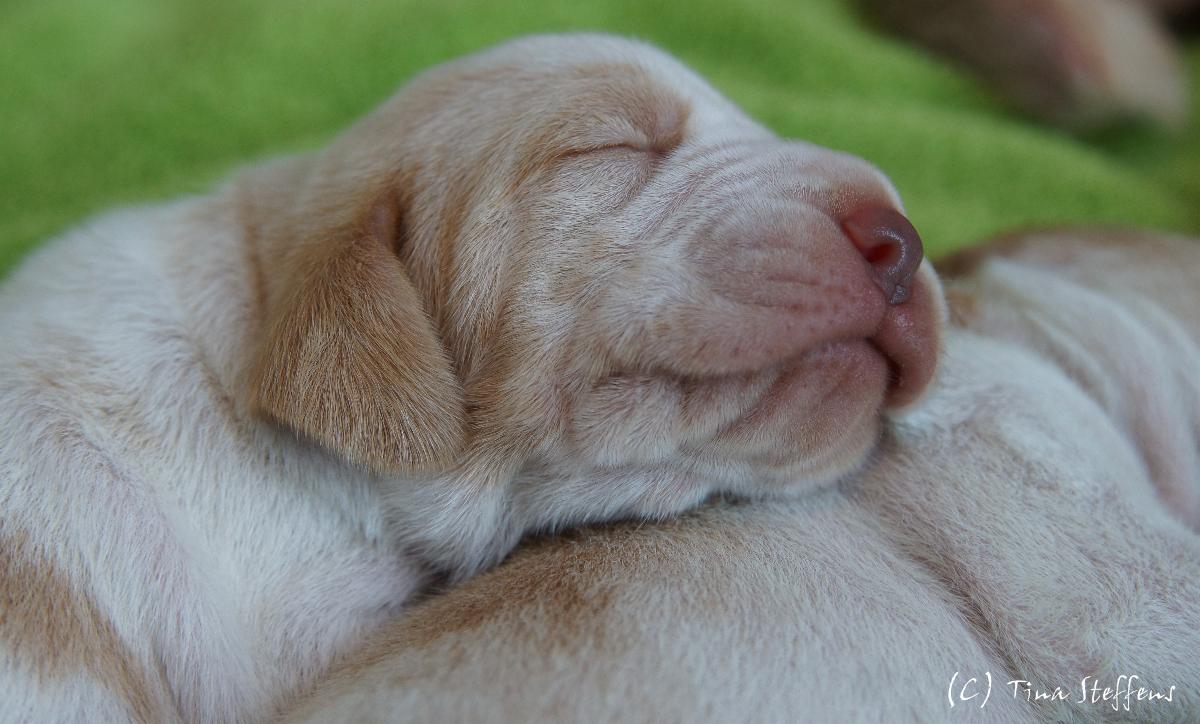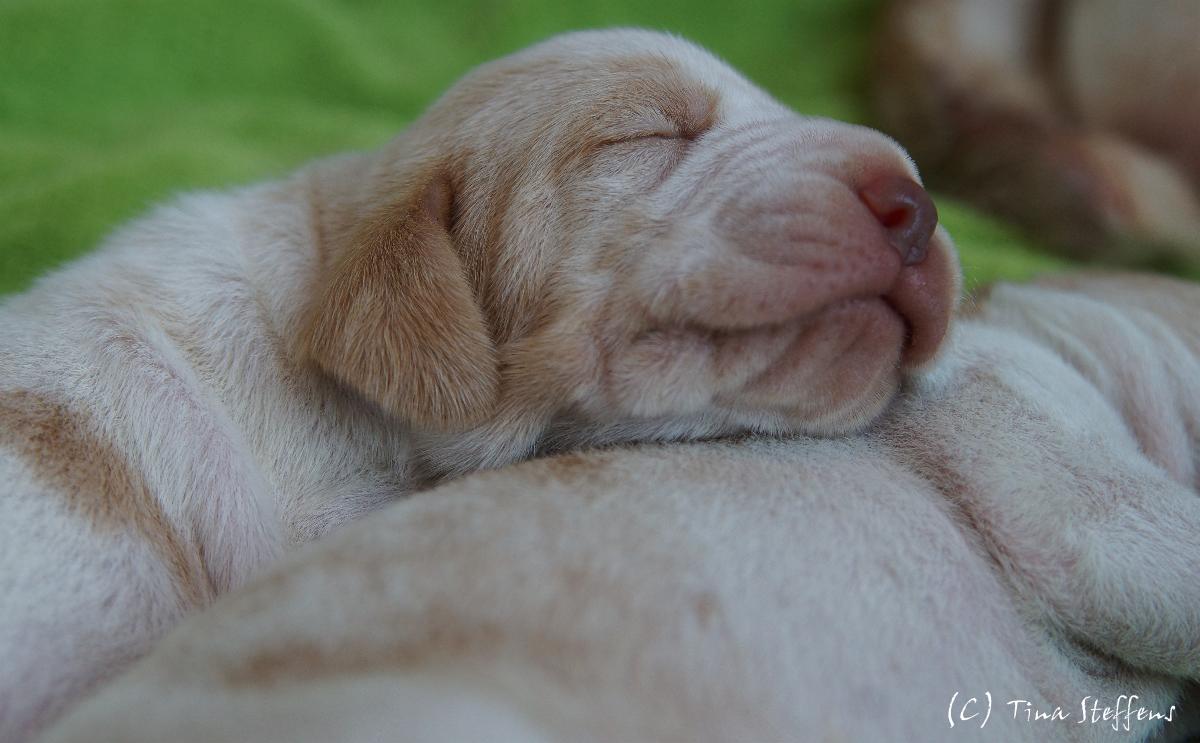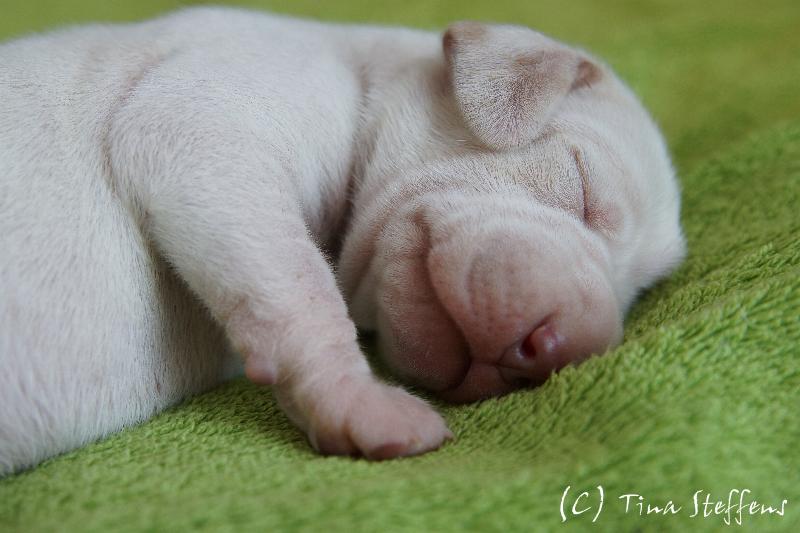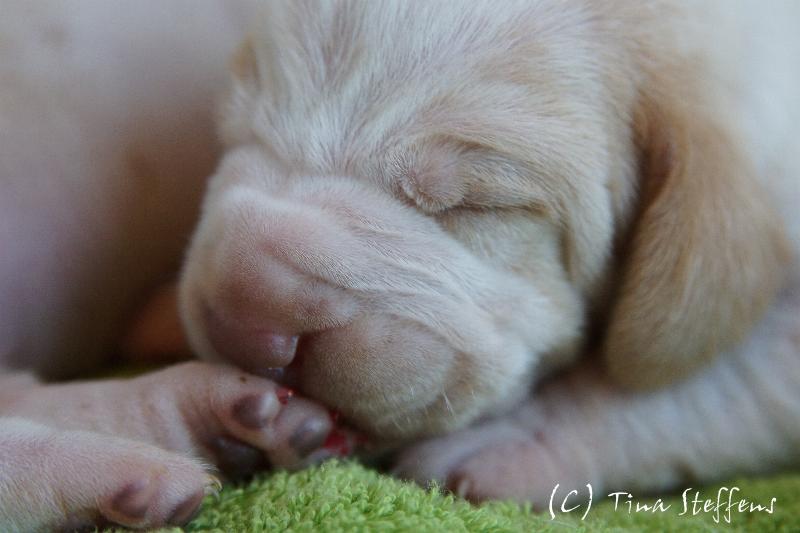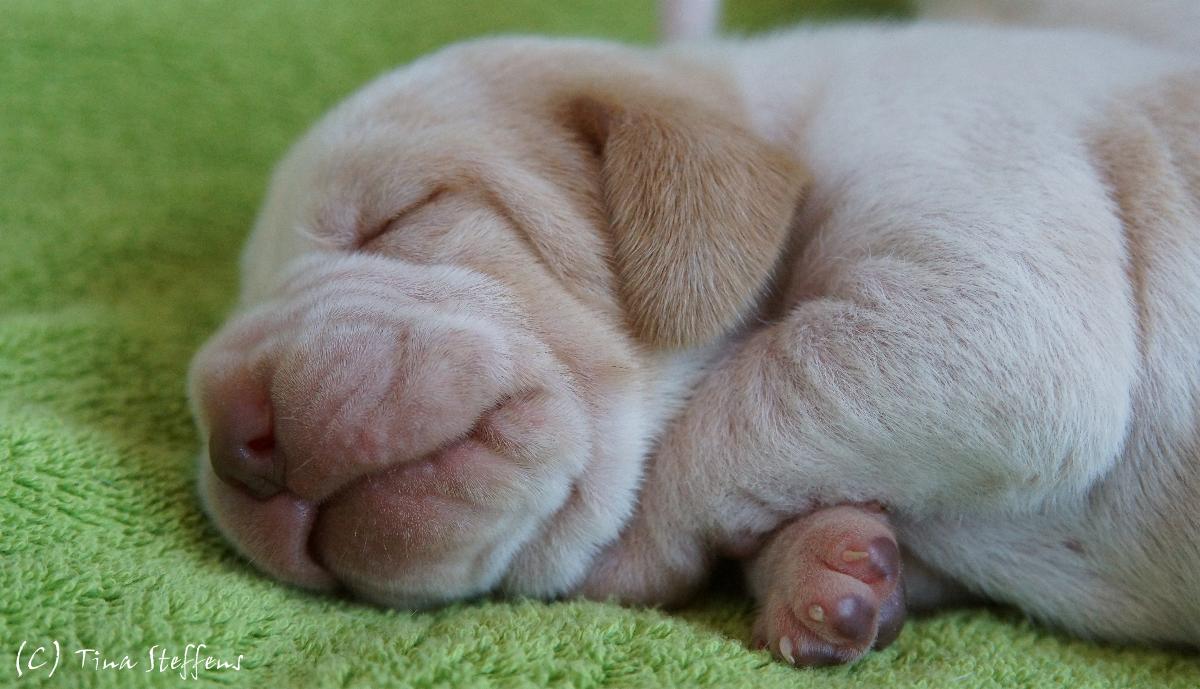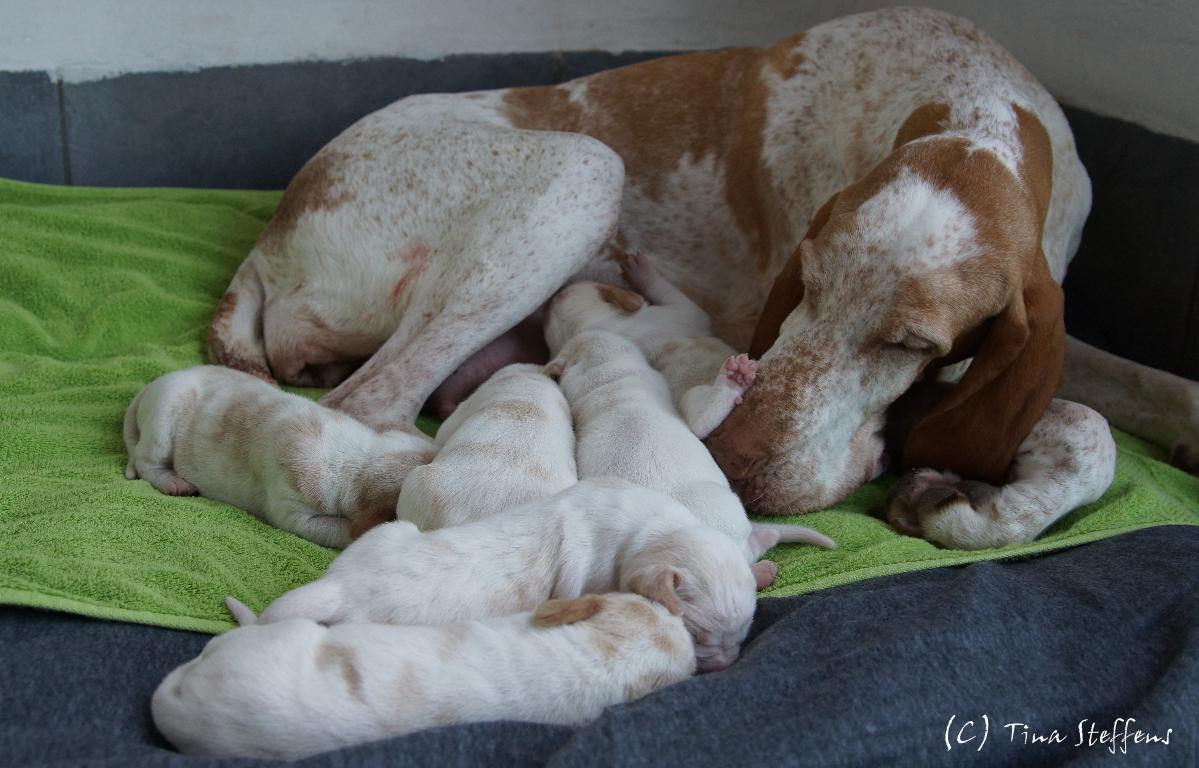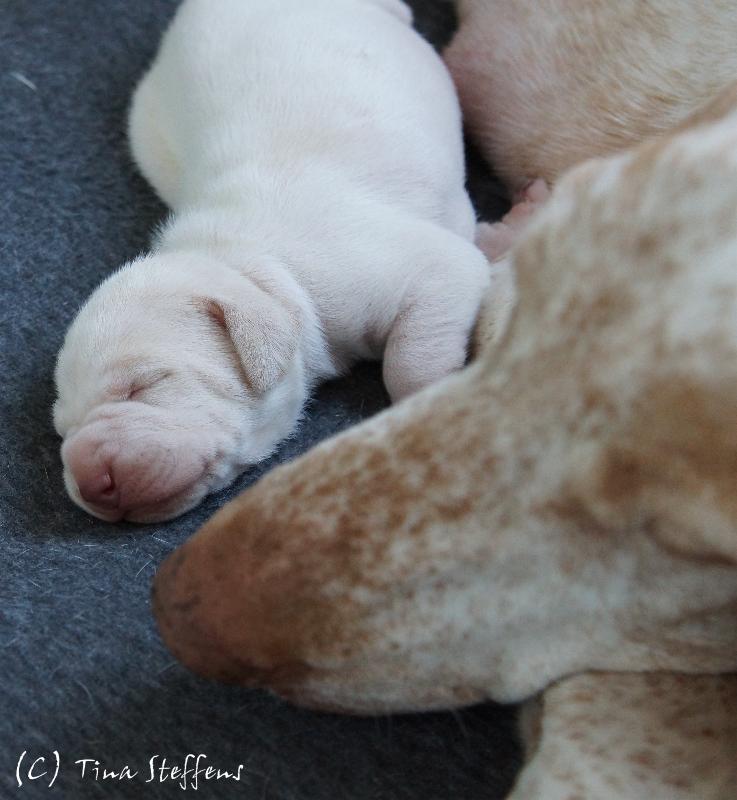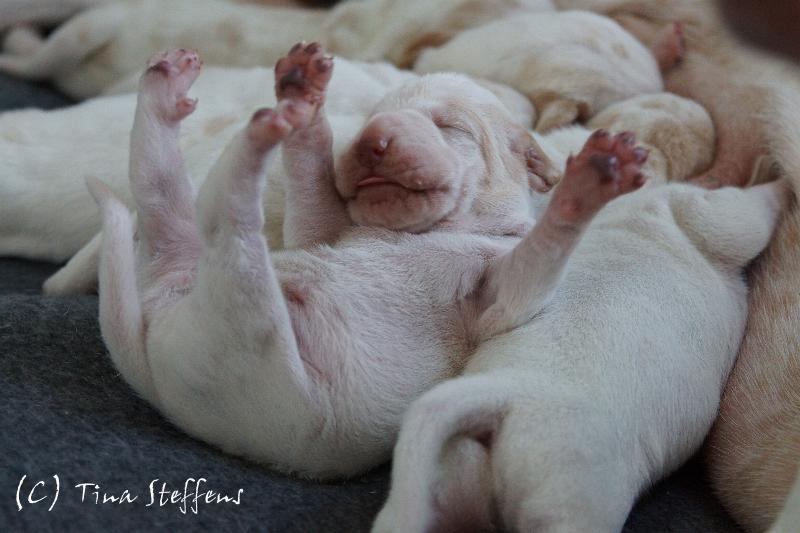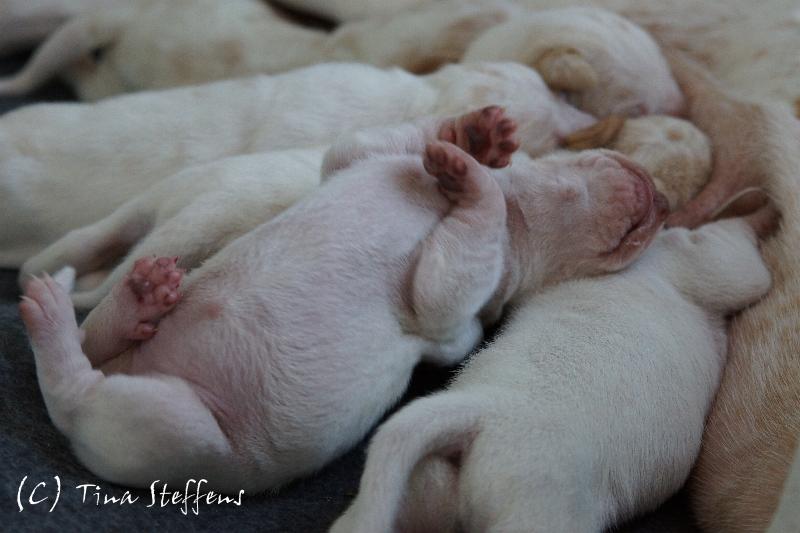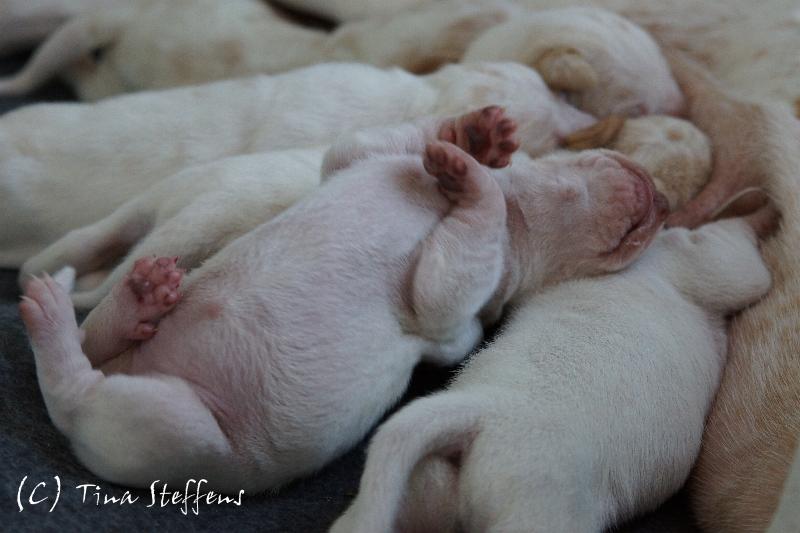 17-12-2019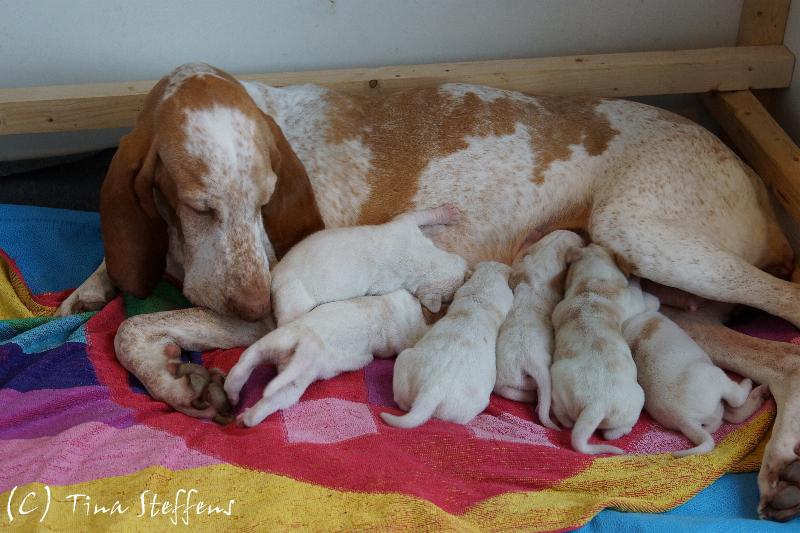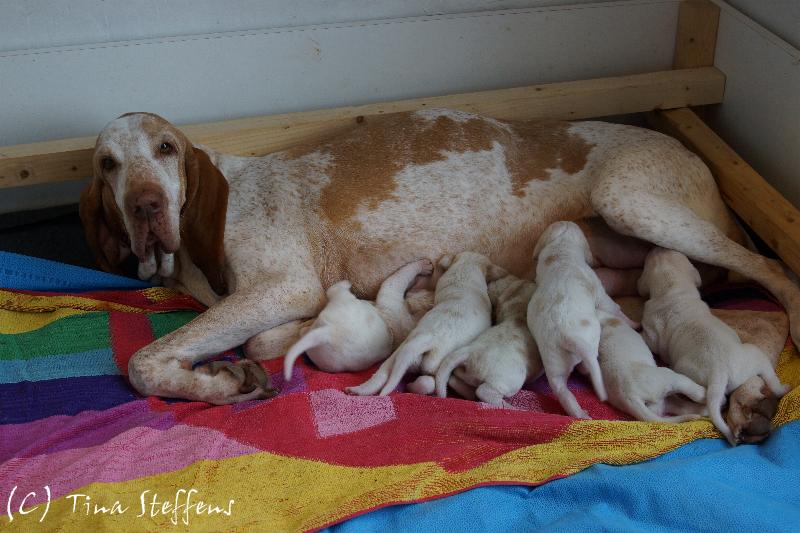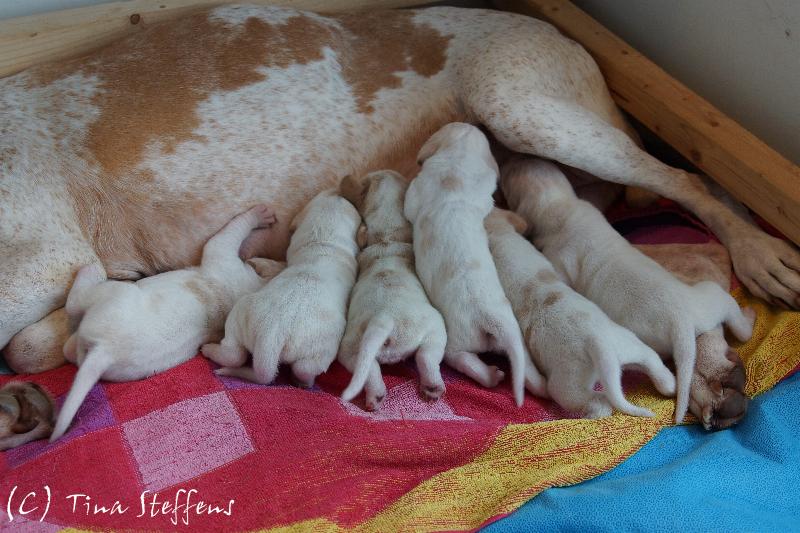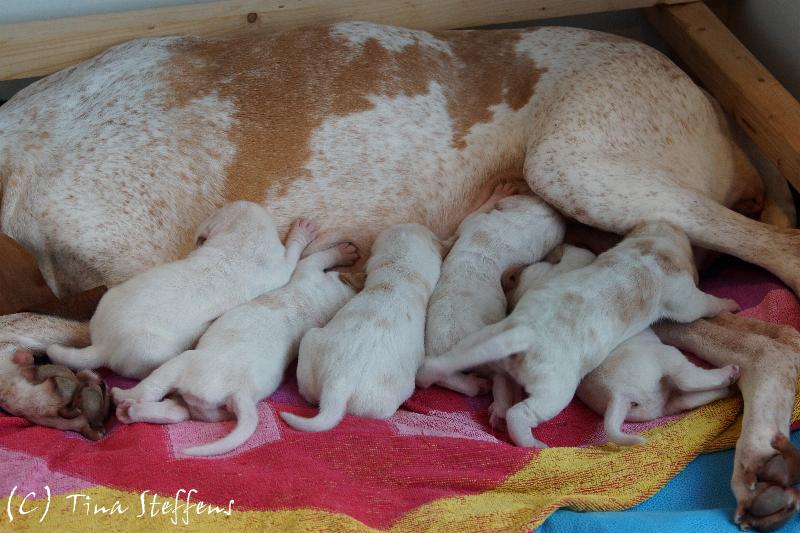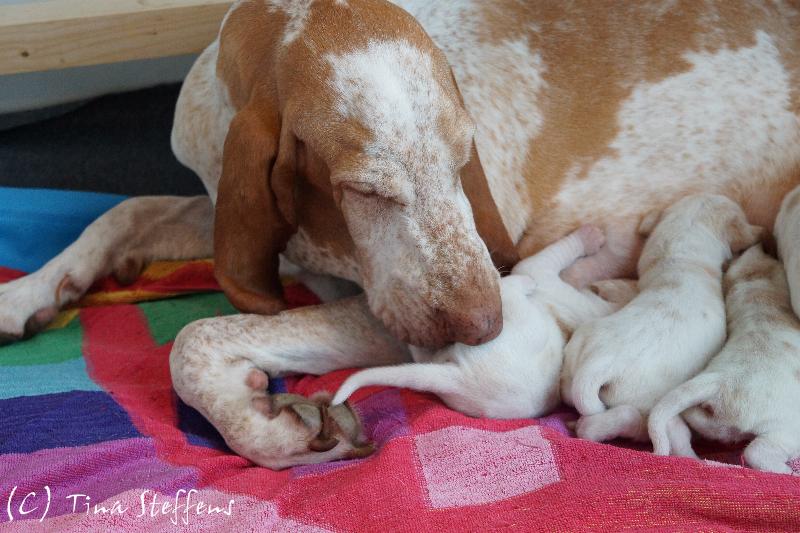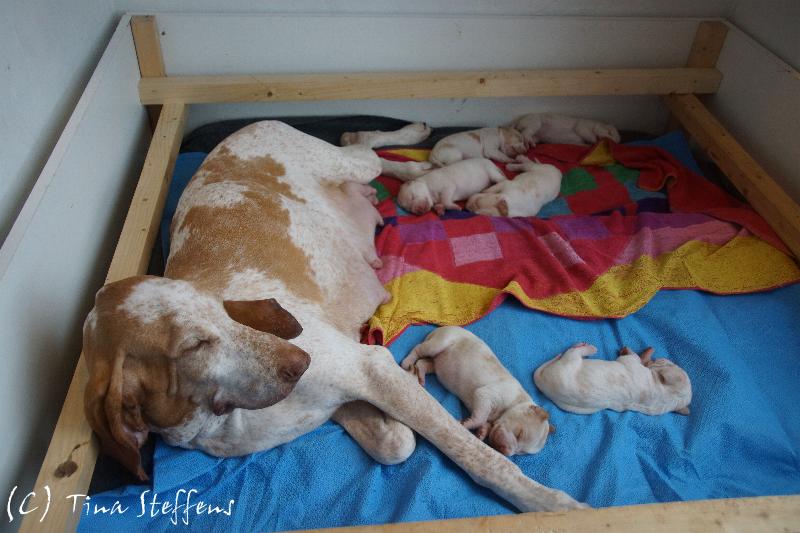 14-12-2019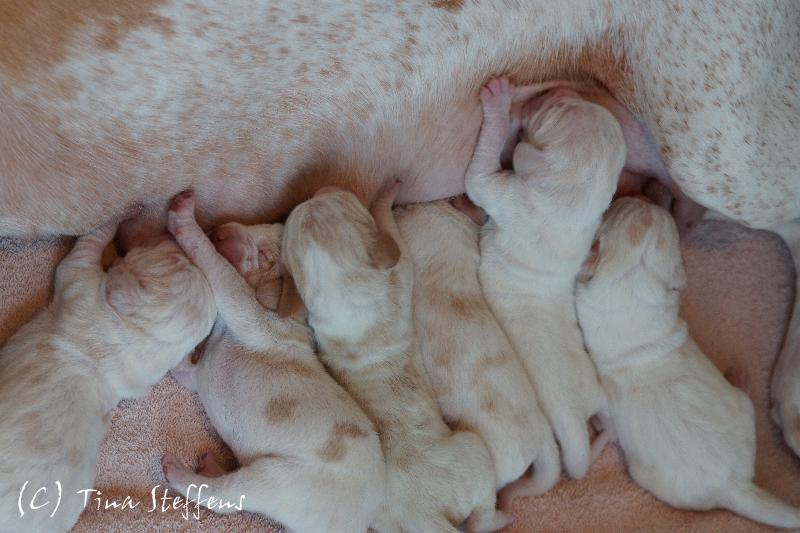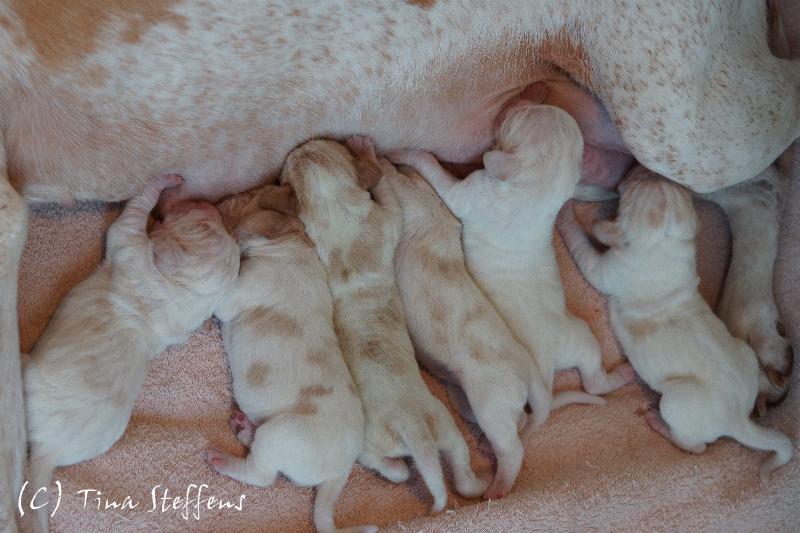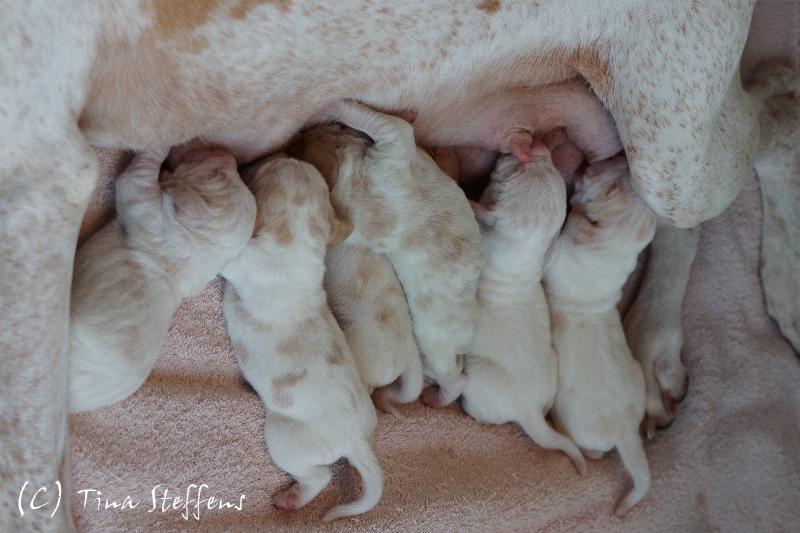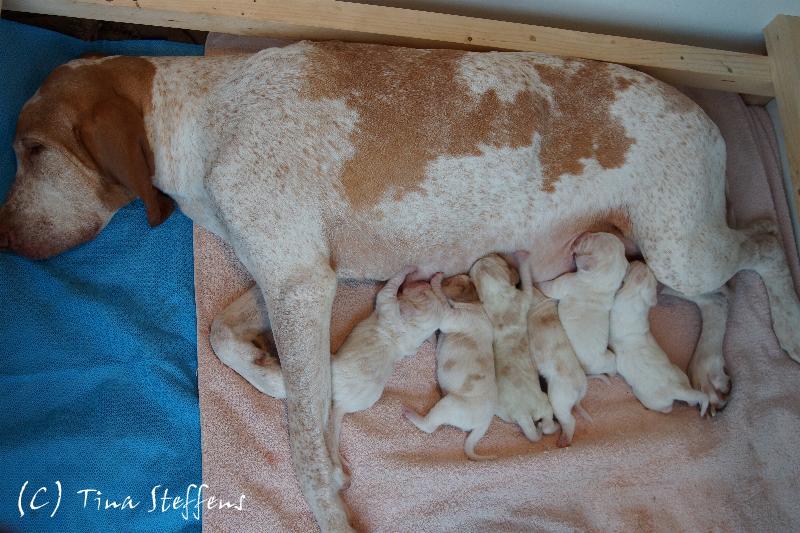 13-12 -2019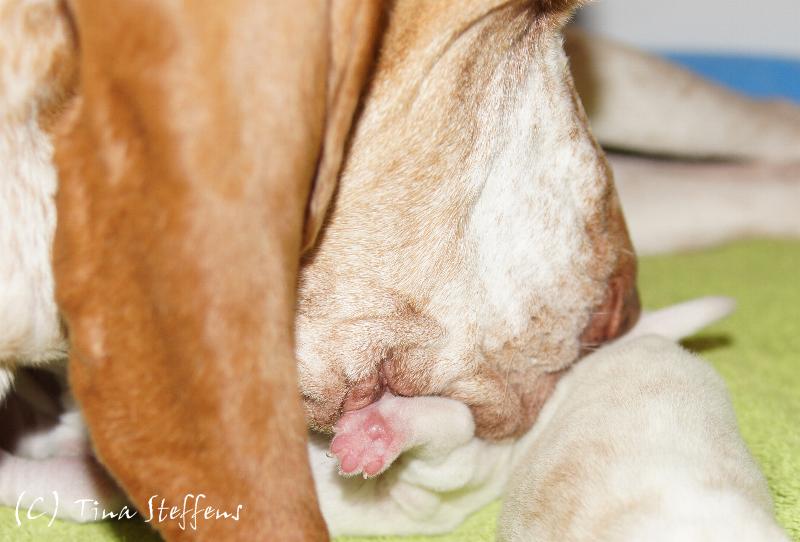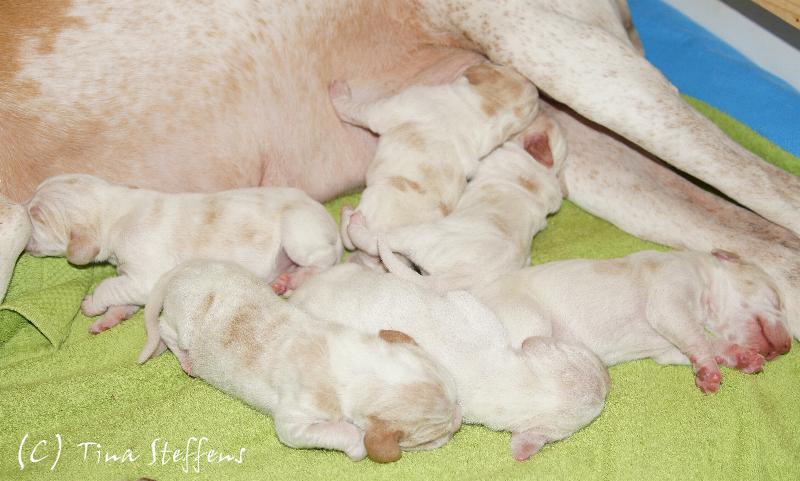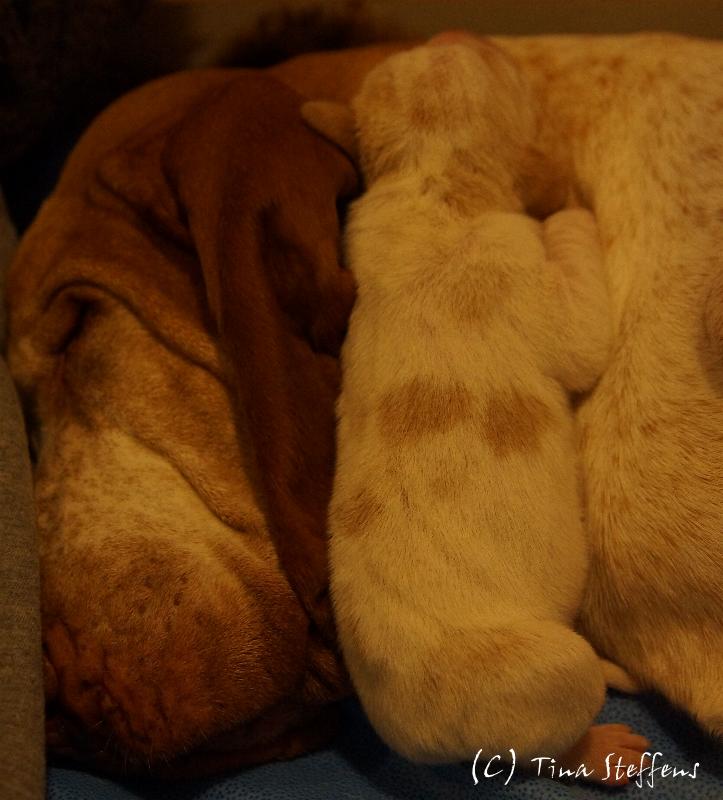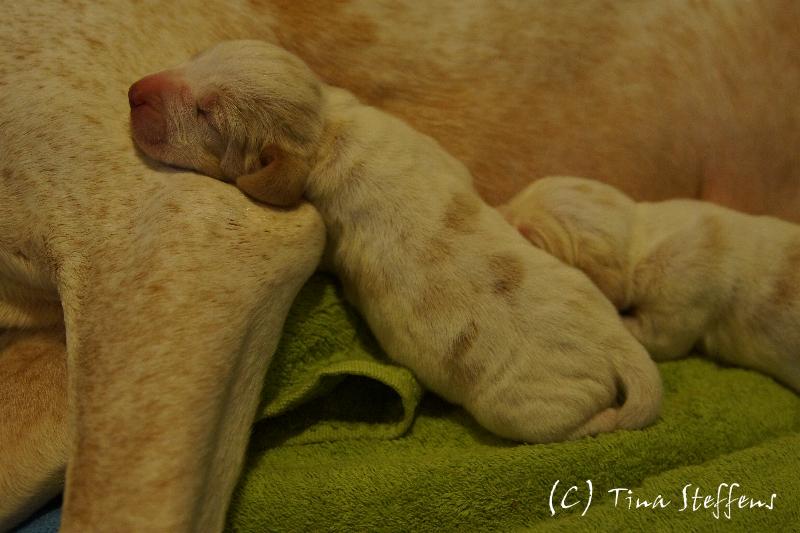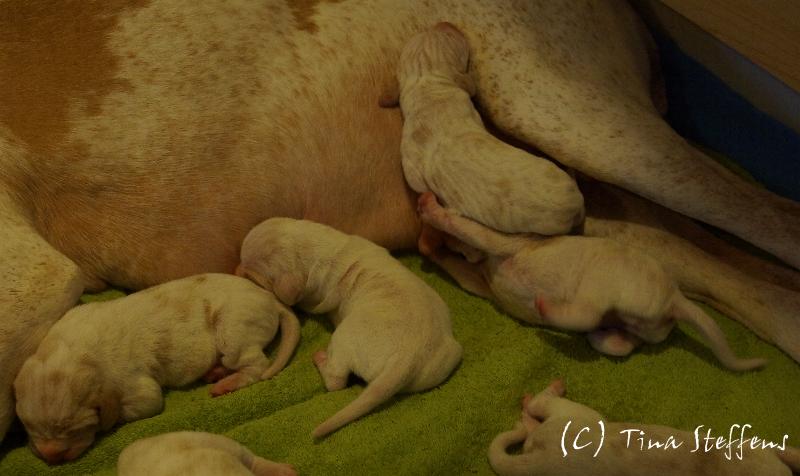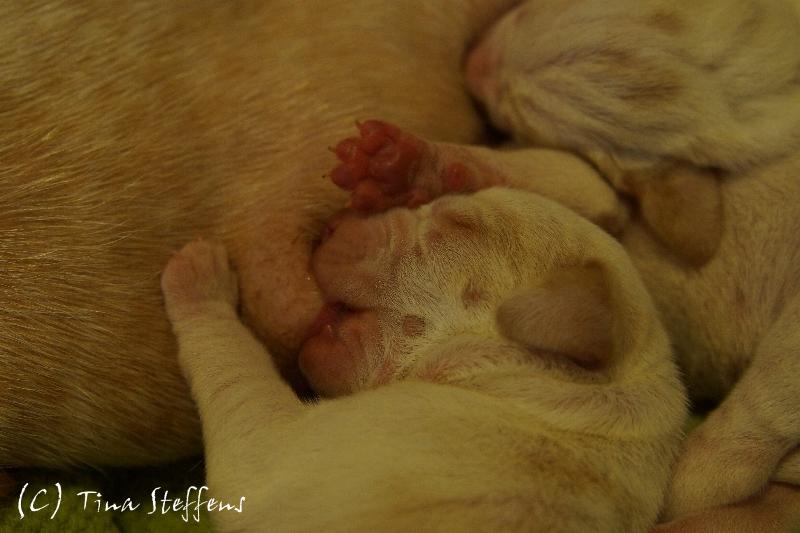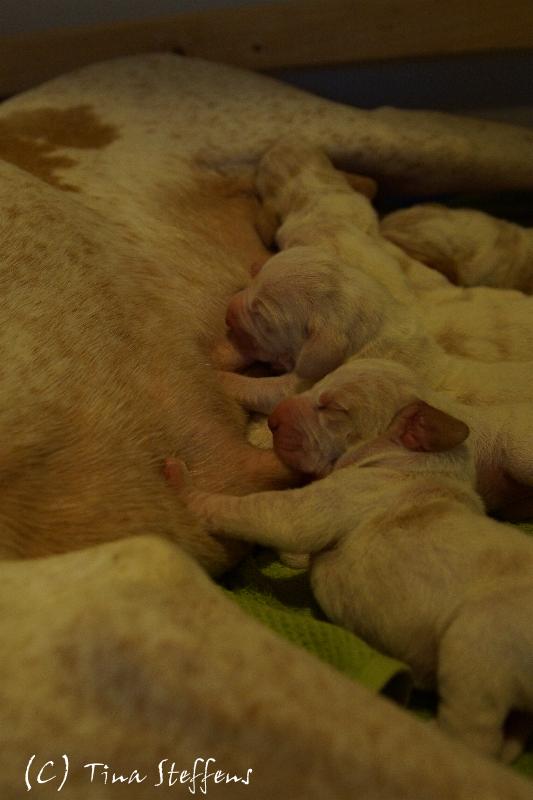 12-12 -2019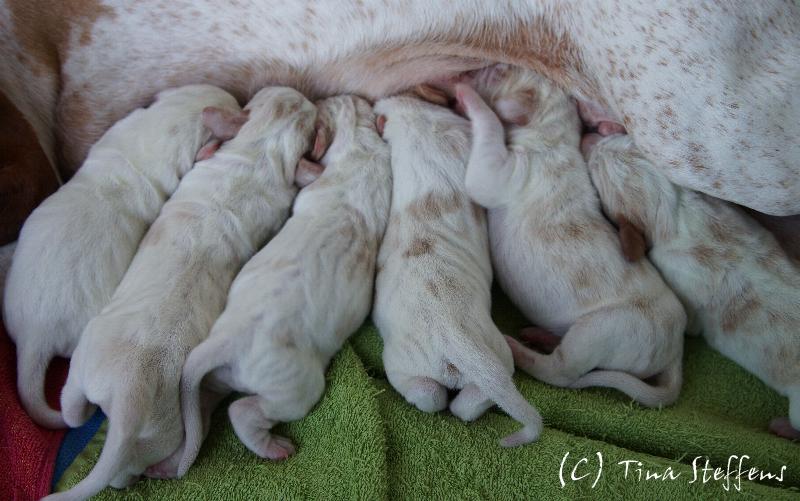 De meiden en jongen (derde van rechts is de reu)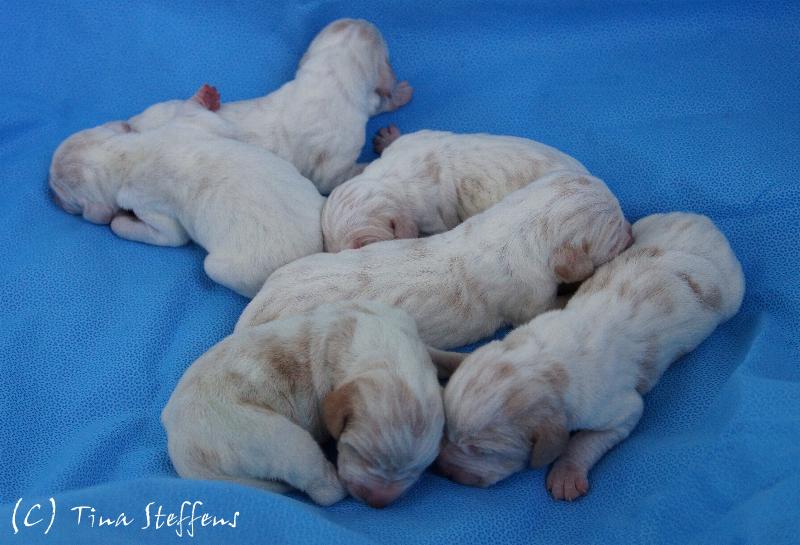 18-12-2019 Vandaag een week geleden geboren, tijd vliegt. Vanaf morgen is PUP WEEK 2 actief! Nu nog even wat foto's in week 1, foto's van vandaag!

18-12-2019 Today a week ago the puppies were born, time fly. Tomorrow PUP WEEK 2 will be active! Today the last time pictures in week 1, photo's taken today.

17-12-2019 Even wat nieuwe foto's. Ondertussen groeien de puppen gestaag, ze hebben allemaal hun geboorte gewicht verdubbeld. Vandaag zijn de puppen gemerkt met rode nagellak op de tenen. Bandjes daar doen we namelijk niet aan, das te gevaarlijk. Zondag is de puppycam geļnstalleerd, zodat tijdens de skype gesprekken met de toekomstige eigenaren de puppen live gevolgd kunnen worden. De reacties zijn weer zo leuk. Ik probeer vandaag nog wat foto's te plaatsen als goedmaker voor de andere dagen.

17-12-2019 Just some new pictures. Meanwhile, the pups grow steadily, they all have doubled their birth weight . Today the pups are marked with red nail polish on the toes. We do not use bands , its too dangerous. Sunday the puppycam is installed so during Skype conversations with the future owners, the puppies can be followed live. The reactions are so nice again. I try to post today some extra pictures as saving grace for the other days.

14-12-2019 Een nieuwe dag is daar. Vanmorgen nam Bess (halfzus van de puppen) de kans waar om even te kijken of alles goed is met haar moeder . Natuurlijk ook om haar halfzusjes en halfbroer te bewonderen. Duffy hoefde alleen maar even naar Bess te kijken en deze begreep dat het bezoek nog niet op prijs werd gesteld. De familie heeft prima geslapen. Alleen Jaap was het grootste gedeelte van de nacht wakker om zeker te zijn dat Duffy niet per ongeluk op een pupje zou gaan liggen of om een "verdwaalde pup te redden. Jaap "slaapt" zoals wij altijd doen als wij een nestje hebben bij moeder en de puppen naast de nestkist. Hij zal dus komende week de minste nachtrust krijgen. Alles ging goed vannacht, Duffy is een geweldige zorgzame moeder Alle puppen worden geboren met gesloten ogen en oren. Rond de elfde dag gaan de ogen open en rond de vijftiende dag de oren. Belangrijk voor een pup van deze leeftijd is dat ze genoeg moedermelk tot zich kunnen nemen, veel slapen en dat hun spijsverteringskanaal wordt gestimuleerd door de verzorging van de moeder. Doordat zij nog niets zien en horen moeten zij op de tast en hun reukvermogen de tepels van de moederhond vinden. Elke aanraking heeft een specifiek gedrag tot gevolg - dit gedrag is zoeken naar een tepel. Hierbij zie je dat gewicht van de pup een rol speelt. De puppen gooien hun gewicht in de strijd, zodat de weg naar de tepel vrij is gemaakt. Een pup van deze leeftijd kent alleen maar rechtdoor, ergens omheen is niet mogelijk. Eenmaal vastgezogen aan een tepel is het voor de anderen lastig ze eraf te duwen. Gelukkig vallen ze na het drinken veelal in een diepe slaap zodat de tepel vanzelf wordt losgelaten en er andere puppen de tepel over kunnen nemen. De eerste dagen groeien de puppen maar dit is nog minimaal, de melkproductie moet eerst goed op gang komen en net als bij een mensen baby mag er zo'n 10% van het geboorte gewicht verloren worden in de eerste drie dagen. Hierna moet het gewicht aanzetten, is dit niet het geval dan mag een fokker er vanuit gaan dat de melk van de moeder niet voldoende is en zal er actie ondernomen moeten worden. Gewoonlijk flessen wij bij als wij een groot nest hebben (dat is nu niet het geval), we beginnen dan als de puppen zo'n dag of 5 zijn. Vier keer per dag krijgen alle hondjes dan een flesje met hierin special voor honden puppen samengestelde melk. Om even een indicatie te geven, per hondje drinken ze dan ongeveer 10-15 cc per keer. Twee weken later als ze twee en halve week oud zijn drinken ze 40-60 cc per keer! Het is belangrijk om niet te vroeg te starten met het flessen. De puppen krijgen via de moedermelk allemaal belangrijke stoffen binnen die ze beschermen tegen allerlei ziektekiemen, ze nodig totdat hun eigen immuunsysteem goed begint te werken. Regelmatig nemen wij de pupjes in onze handen, de puppen wennen op een positieve manier aan de geur van mensen en kun je het de start noemen van Ala D'Oro's socialisatie plan.
Ik zal proberen om jullie dagelijks op de hoogte te houden van de puppen nieuwtjes. Check dus regelmatig de webpagina!

14-12-2019 A new day has come. This morning Bess (half-sister of the puppies) took the opportunity to look at whether all is well with her mother Duffy. Also to admire to meet her half-sisters and half brother. Duffy only looked at Bess and she understood that the visit has not yet been appreciated.
The dog family slept quit well. Only Jaap was awake most of the night to be sure that Duffy would not accidentally lay on a puppy or to "save" a puppy that lost her/his way to Mom. Jaap sleeps beside the litter box as he always does when we have a litter, so coming two weeks he will get the least sleep.
Everything went well tonight, Duffy is a wonderful caring mother All puppies are born with their eyes and ears closed. Around day eleven the puppy's eyes will open up and around day fifteen the ears will open up.
In this period it is important that puppies can drink lots of milk with their mother, sleep a lot and that the mother stimulate their digestion by licking them. Because the puppies can't see or hear they have to find the mother nipples by smell and touch. Every time the puppies feel something touch them this will stimulate them to show a typical kind of behaviour - search for the nipple! In order to get to the best nipples they use their weight. In the first three days after the puppies are born it is not strange if the put on only a minimum weight, The milk production from the mother has to develop, this happens when puppies drink and this way activate the glands to make more milk. It is common just like with human baby's that puppy lose some weight but not more the 10% of their body weight. If for any reason the puppies do not grow enough or not at all the breeder can help the mother and then can start to bottle feed the puppies. To give you a indication, puppies of 5 day's old drink 10-15 cc milk each time, when they are two and a half weeks old they drink 40-60 cc. We only start to bottle puppies when the mother have a big litter but we wait until they are 5 days old. We then offer four time a day a bottle, the rest they have to drink with their mother. We use a special puppy milk product. It is however important not to start too early to bottle the puppies because they need to have as much as the can of real mother milk, in the milk there are special antibody's against all kind of viruses. This will protect the puppies until their immune system starts properly to work on his own. In the meantime we cuddle with the puppy's on regular basis, the puppies get used to the smell of human in a very positive way, so you could say that this is the first Ala D'Oro socialization phase.
I'll try to keep you informed daily of the puppies news. Check back frequently to the web!

13-12-2019 foto's

13-12-2019 photo's

12-12-2019 Vanmorgen vroeg is het laatst geboren reutje toch overleden. Verdrietig.
We hebben er alle vertrouwen in dat het de overgebleven 6 pupjes heel goed zal gaan.
Duffy zorgt goed voor haar kroost, maar ze had dan ook al eerder bewezen een TOP Moeder te zijn.
We stellen aan jullie voor:
Antonio da Calabrone di Ala D'Oro - Reu
Beatrice da Calabrone di Ala D'Oro - Teef
Carolina da Calabrone di Ala D'Oro - Teef
Eva da Calabrone di Ala D'Oro - Teef
Regina da Calabrone di Ala D'Oro - Teef
Viviana da Calabronedi Ala D'Oro - Teef

12-12-2019 Early this morning, the male that was born last, past away.
Sad.
We are confident that the remaining six puppies are oke and will do great.
Duffy takes good care of her offspring, but she already proved this to us with her previous litters, she is Top Mom.
We introduce to you:
Antonio da Calabrone di Ala D'Oro - Reu
Beatrice da Calabrone di Ala D'Oro - Teef
Carolina da Calabrone di Ala D'Oro - Teef
Eva da Calabrone di Ala D'Oro - Teef
Regina da Calabrone di Ala D'Oro - Teef
Viviana da Calabronedi Ala D'Oro - Teef