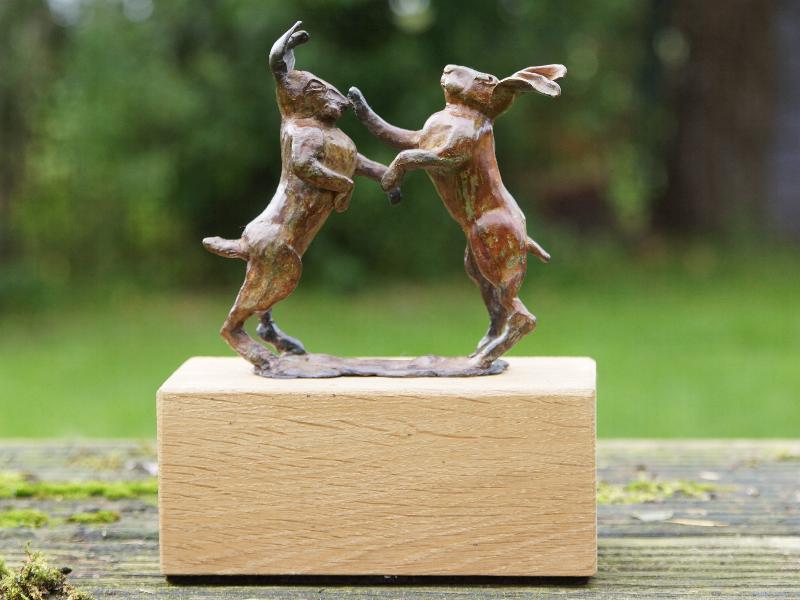 BRONZE SCULPTURE

RAMMELLENDE HAZEN
UNIEK STUK
SIZE 13 X 13 CM (MAAT EXCL. SOKKEL)

VERLORENWASMETHODE
BESCHIKBAAR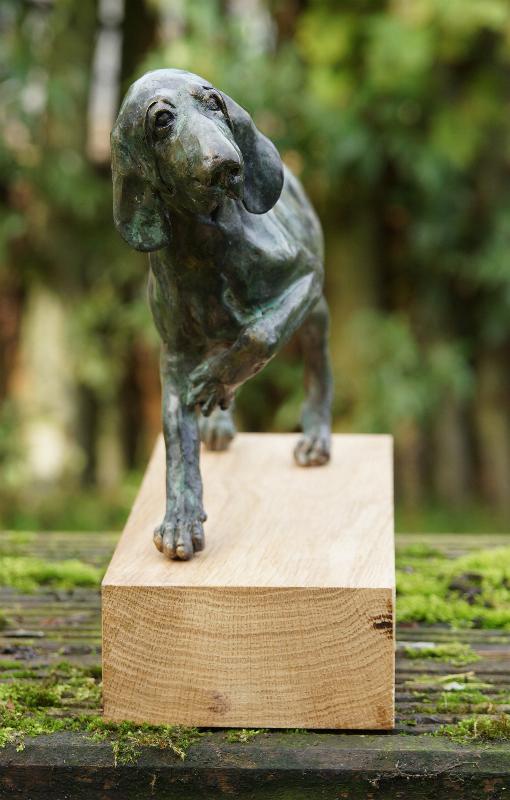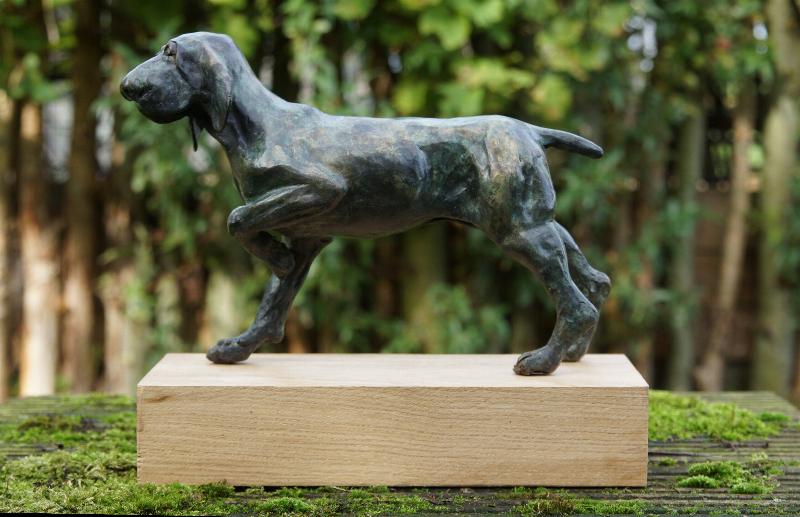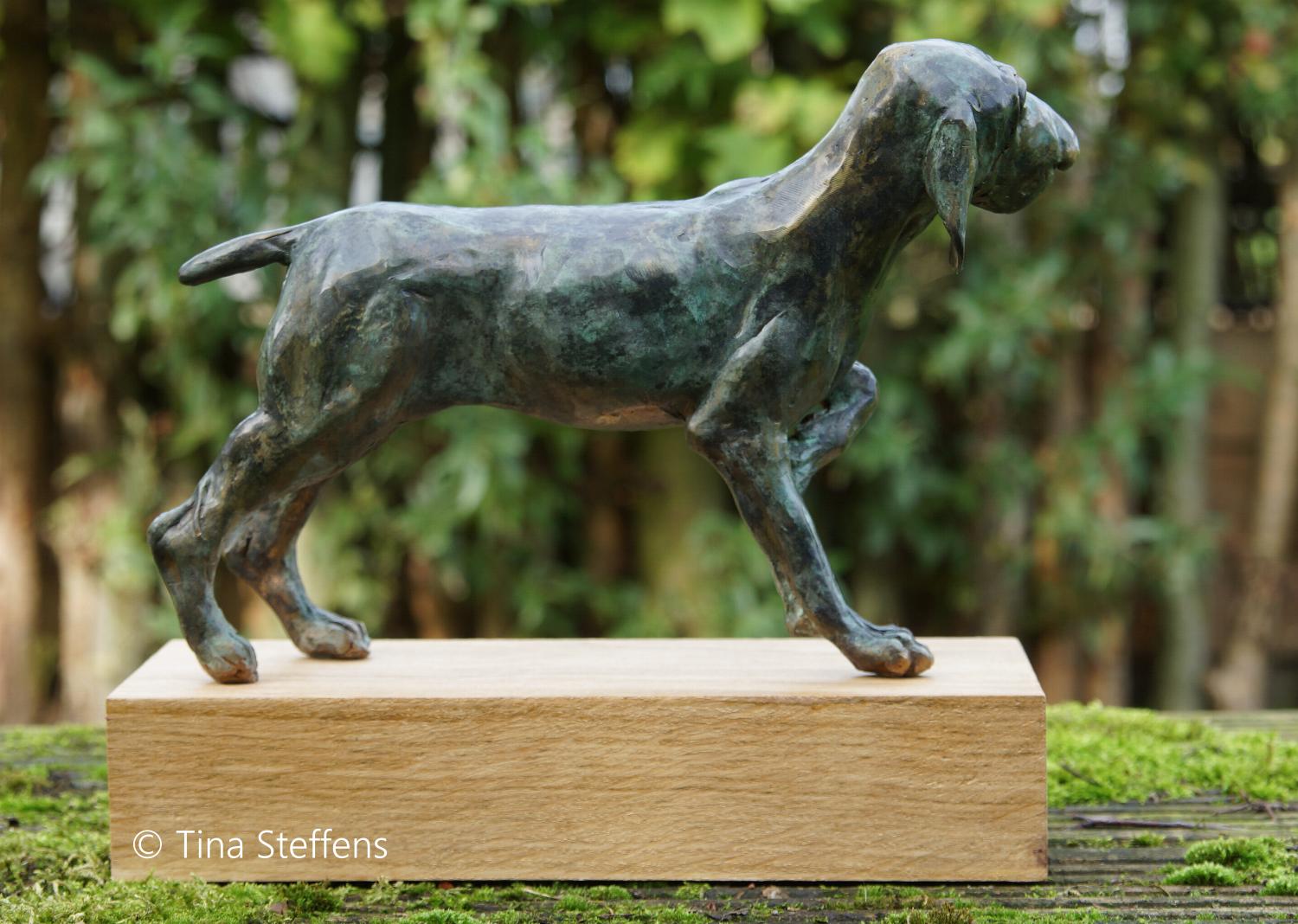 BRONZE SCULPTURE

BRACCO ITALIANO ON POINT
LIMITED EDITION 5
SIZE 29 X 18 CM (MAAT EXCL. SOKKEL)

VERLORENWASMETHODE
BESCHIKBAAR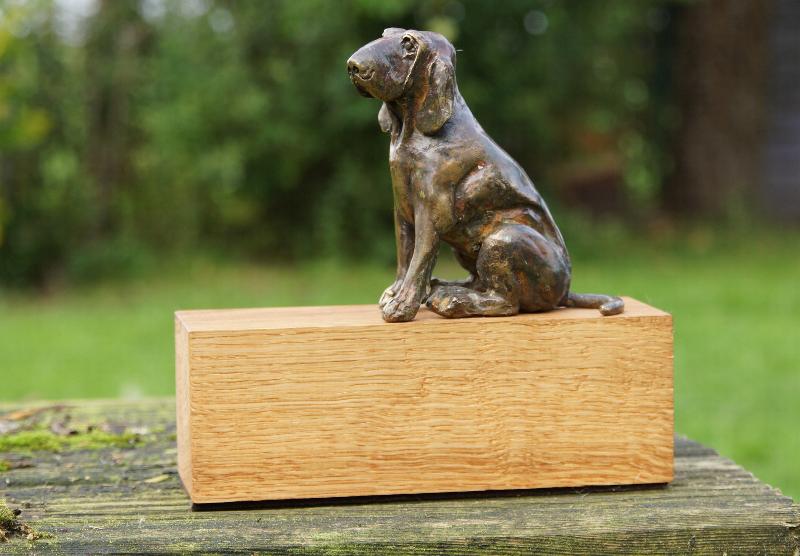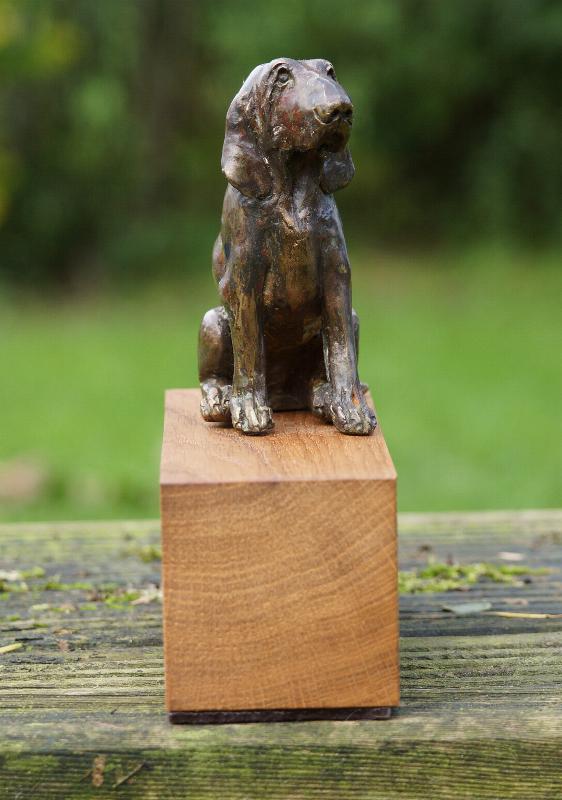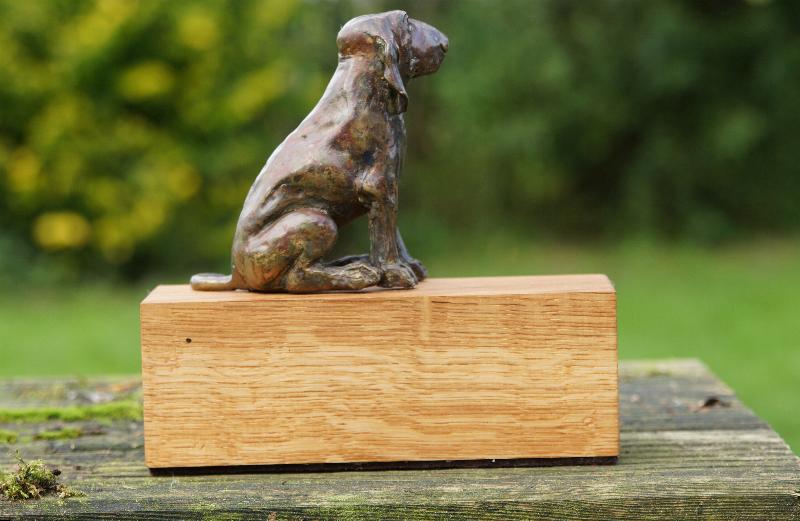 BRONZE SCULPTURE

BRACCO ITALIANO
UNIEK STUK
SIZE 12 X 10 CM (MAAT EXCL. SOKKEL)

VERLORENWASMETHODE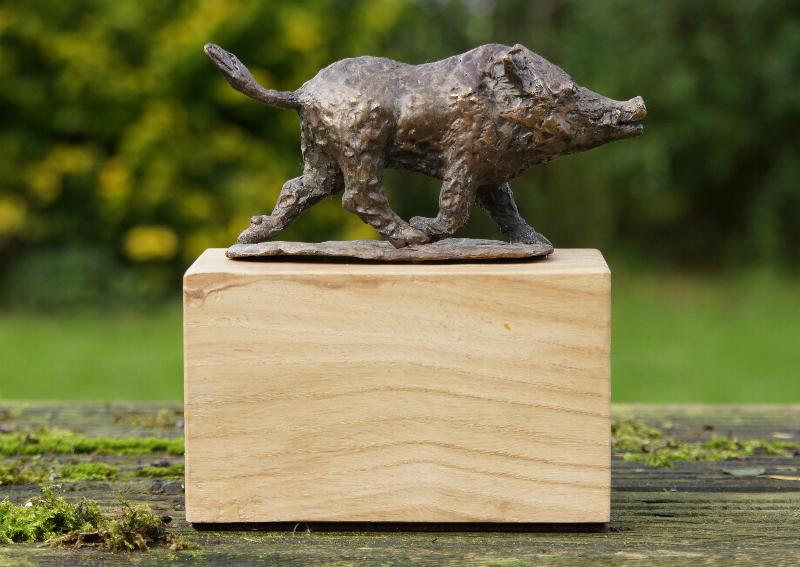 BRONZE SCULPTURE

WILD ZWIJN
UNIEK STUK
SIZE 16 X 8 CM (MAAT EXCL. SOKKEL)

VERLORENWASMETHODE
BESCHIKBAAR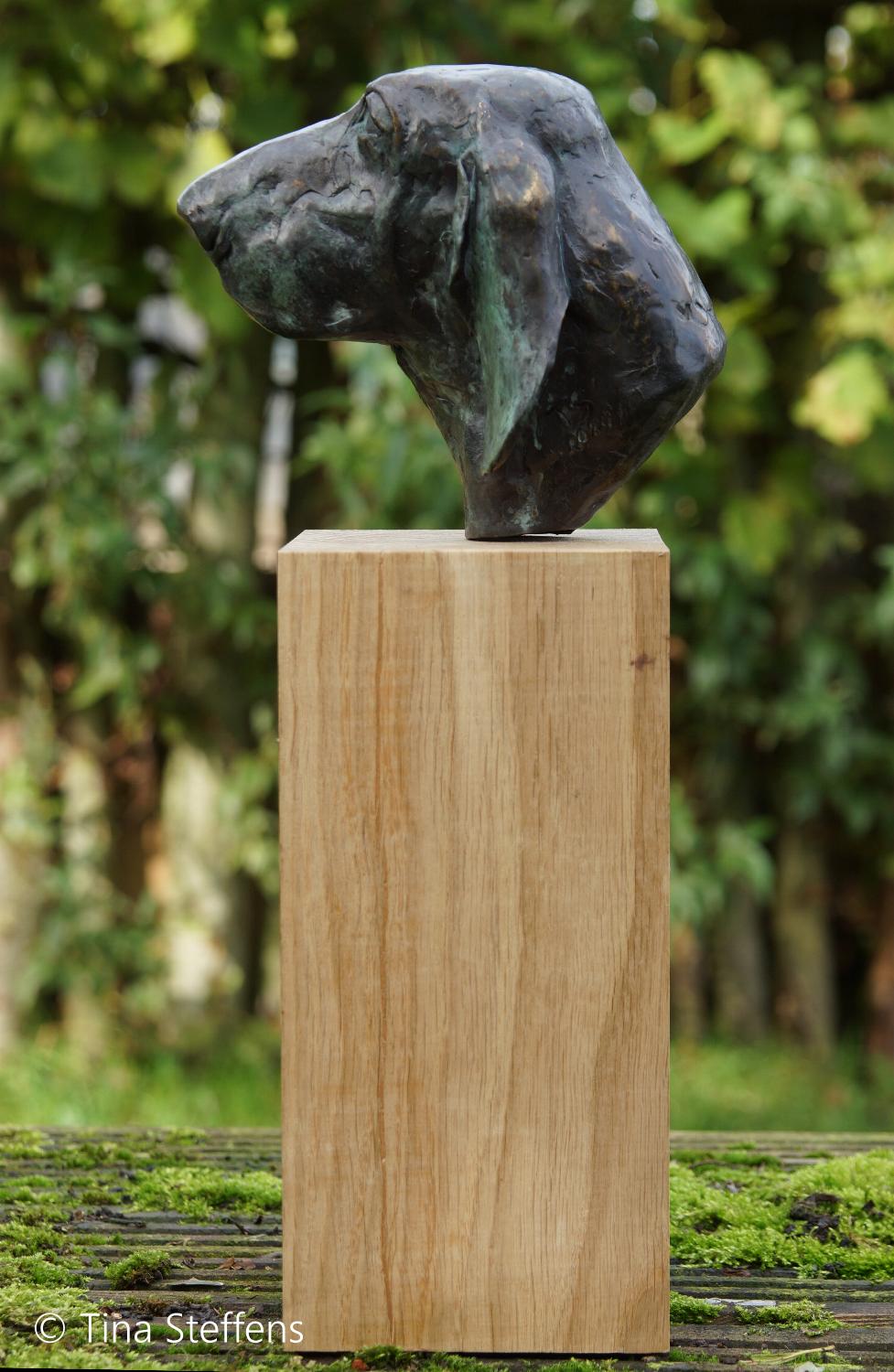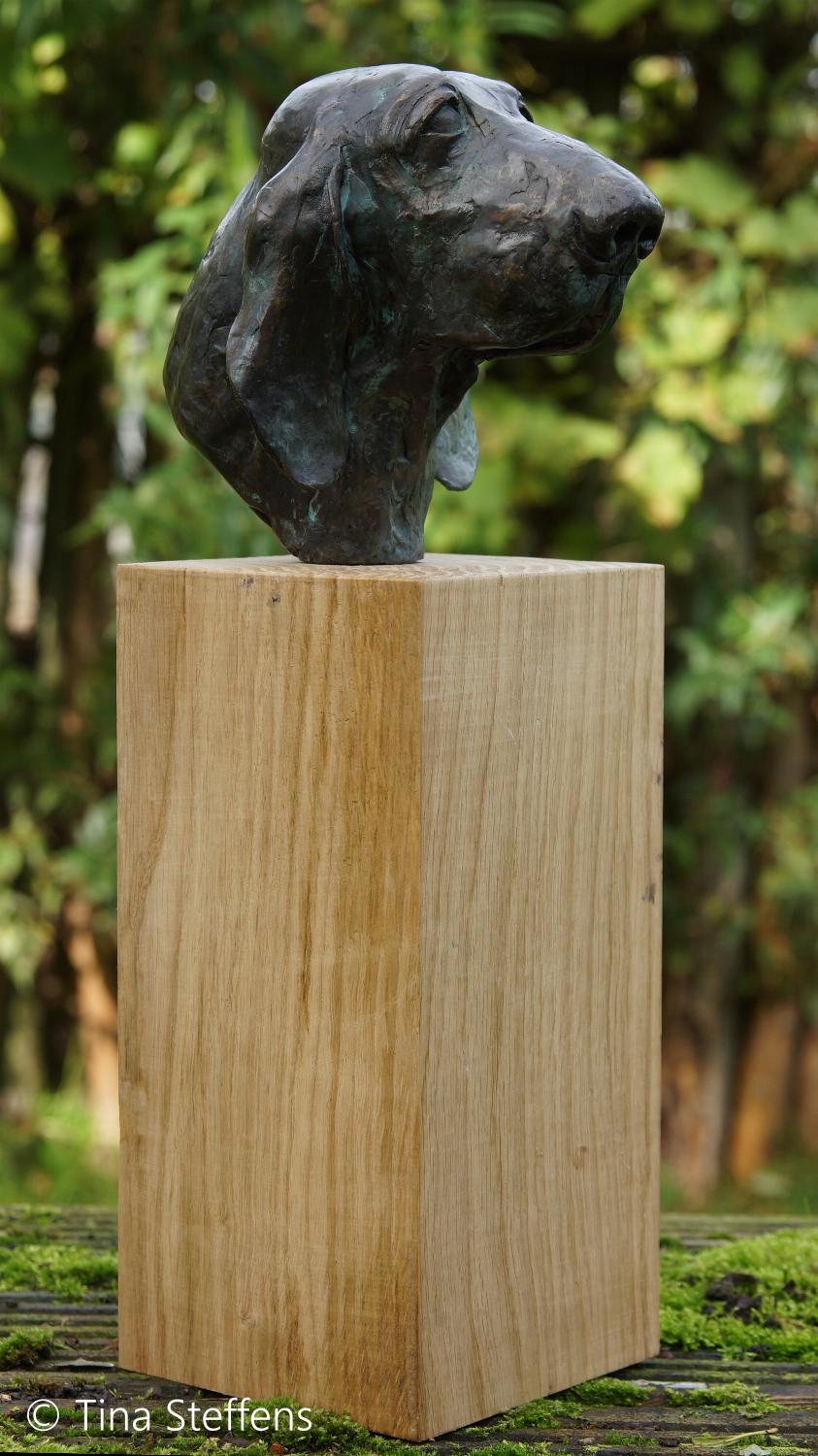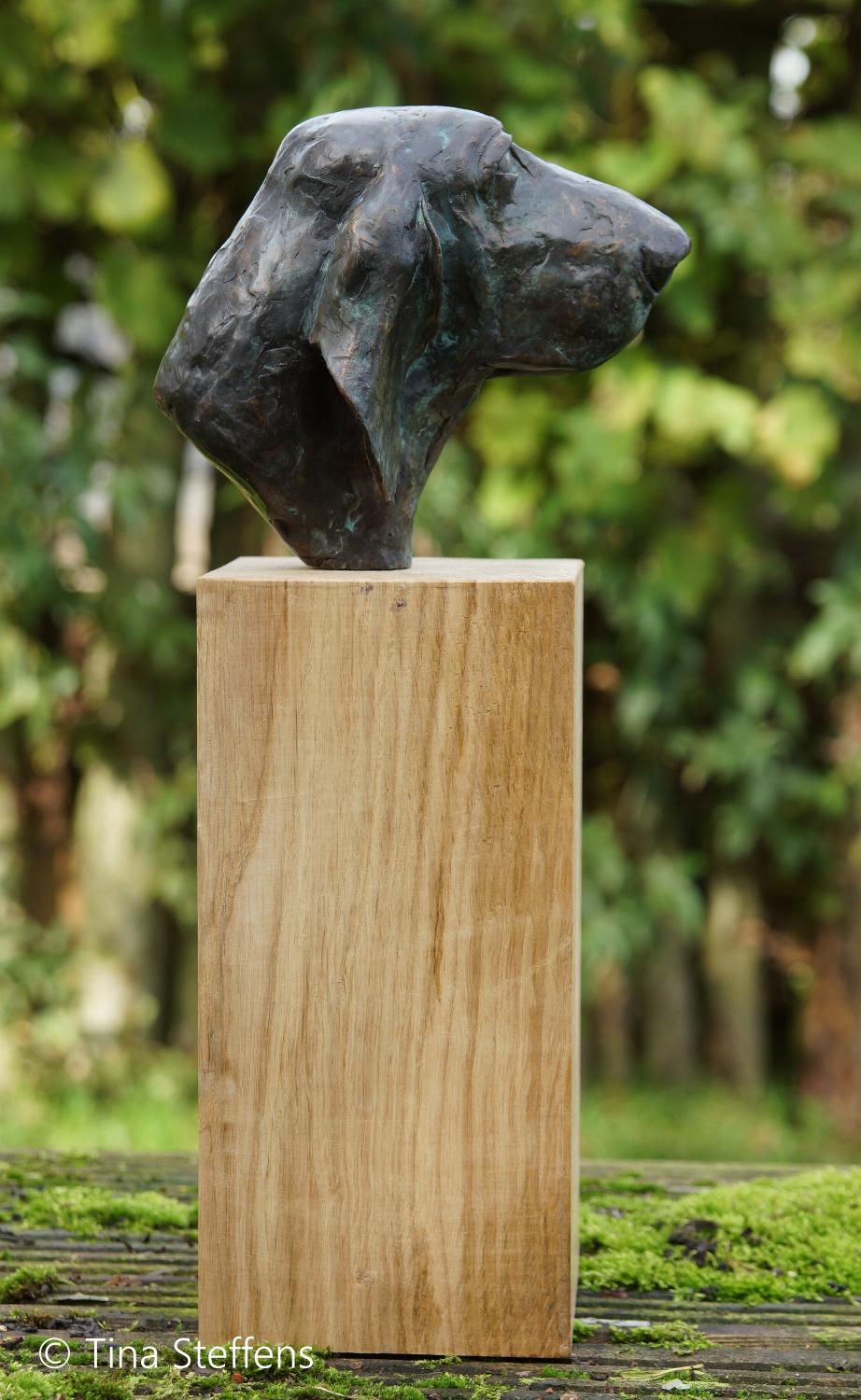 BRONZE SCULPTURE

BRACCO ITALIANO HOOFD STUDIE
LIMITED EDITION 20
SIZE 18 X 15CM (MAAT EXCL. SOKKEL)

VERLORENWASMETHODE
BESCHIKBAAR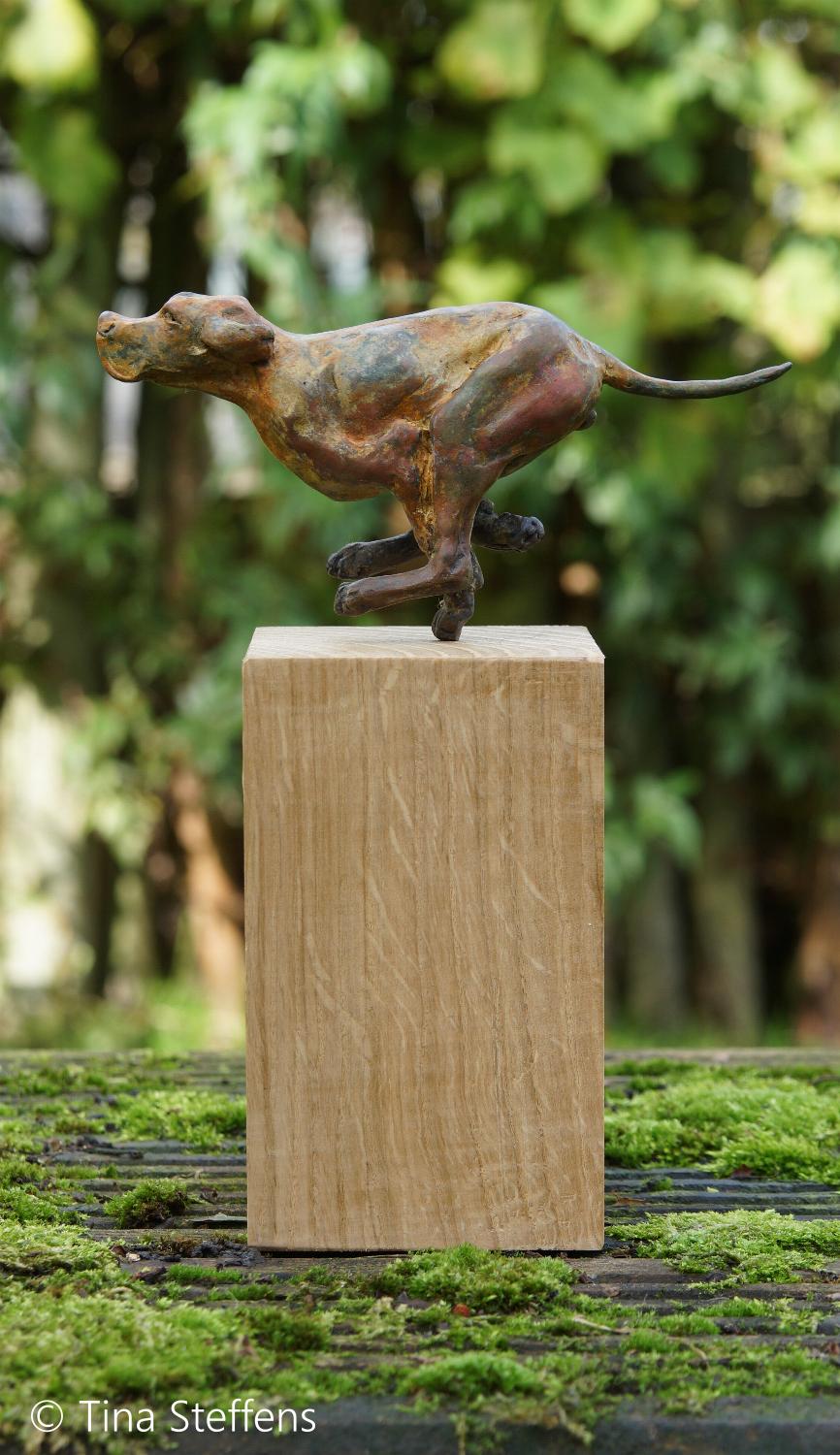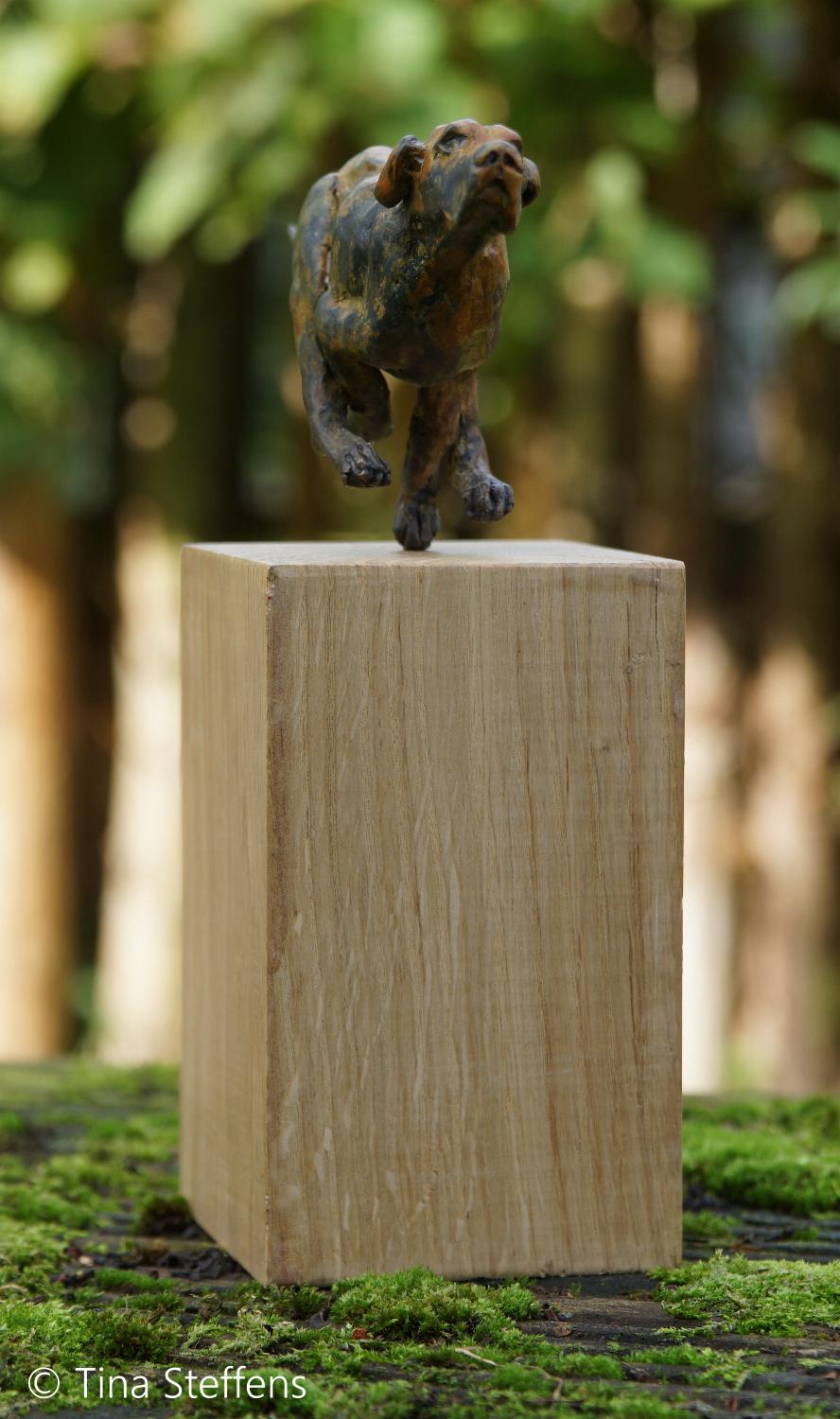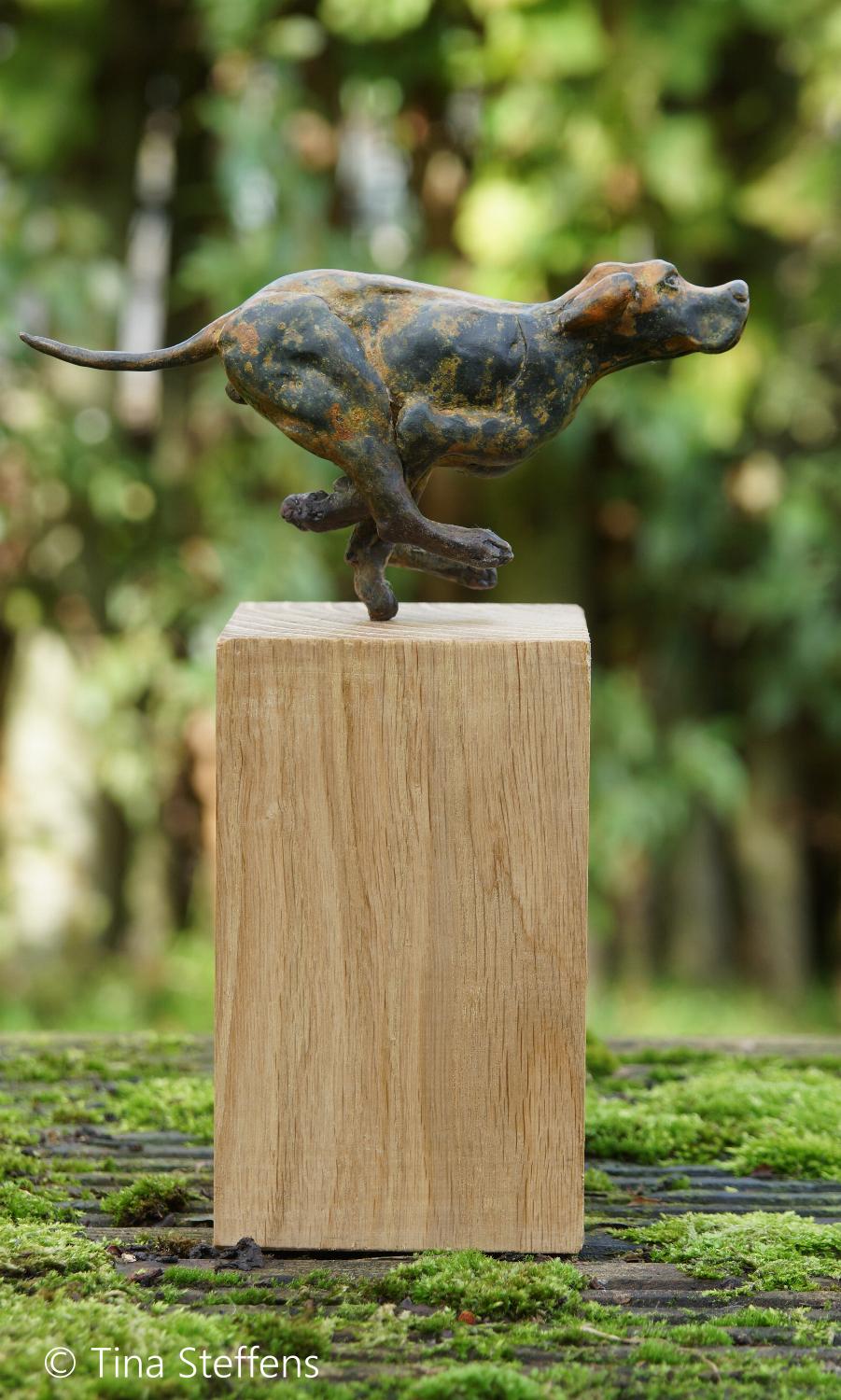 BRONZE SCULPTURE

POINTER GALLOP
UNIEK STUK
SIZE 18 X 9 CM (MAAT EXCL. SOKKEL)

VERLORENWASMETHODE
BESCHIKBAAR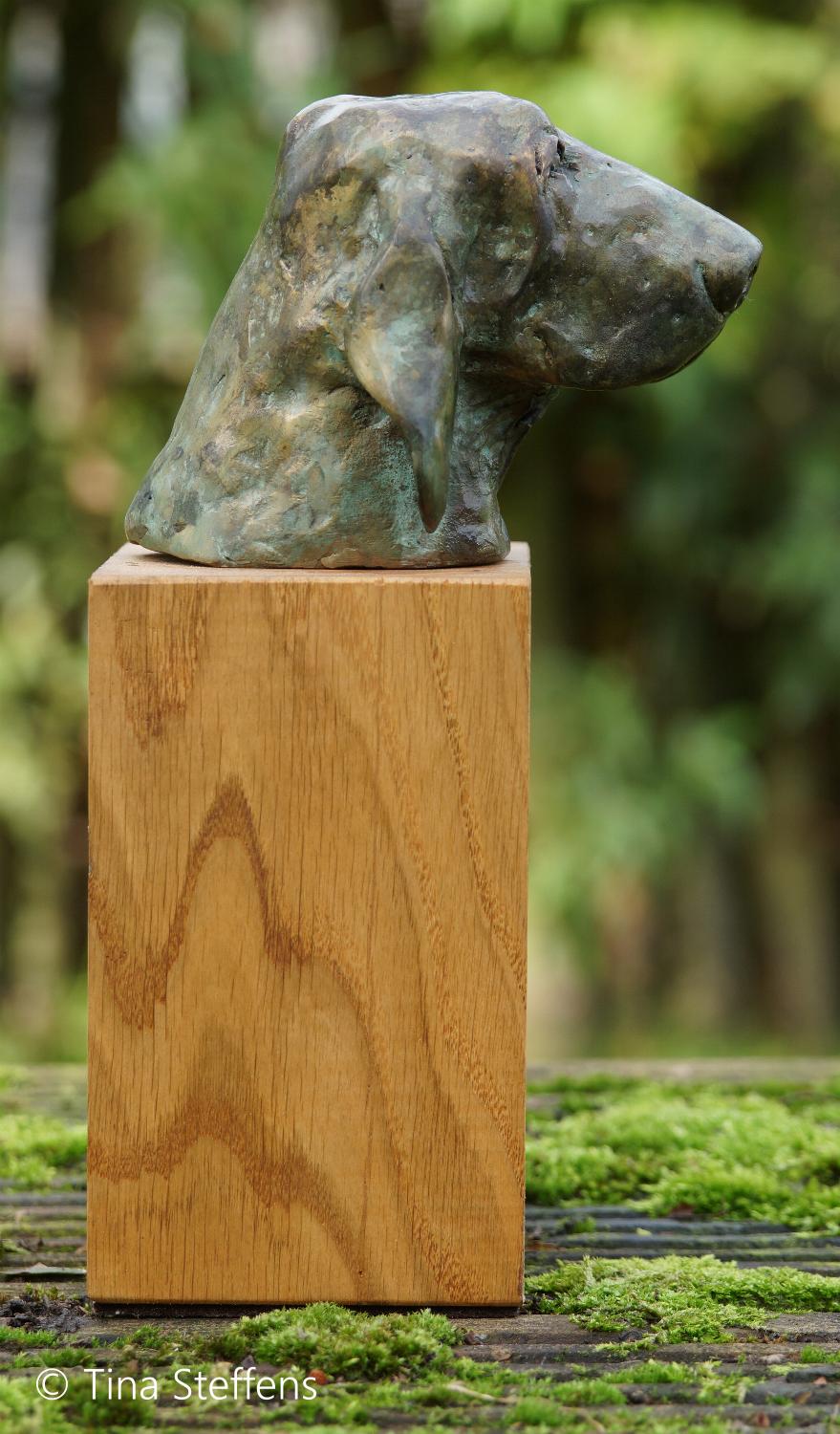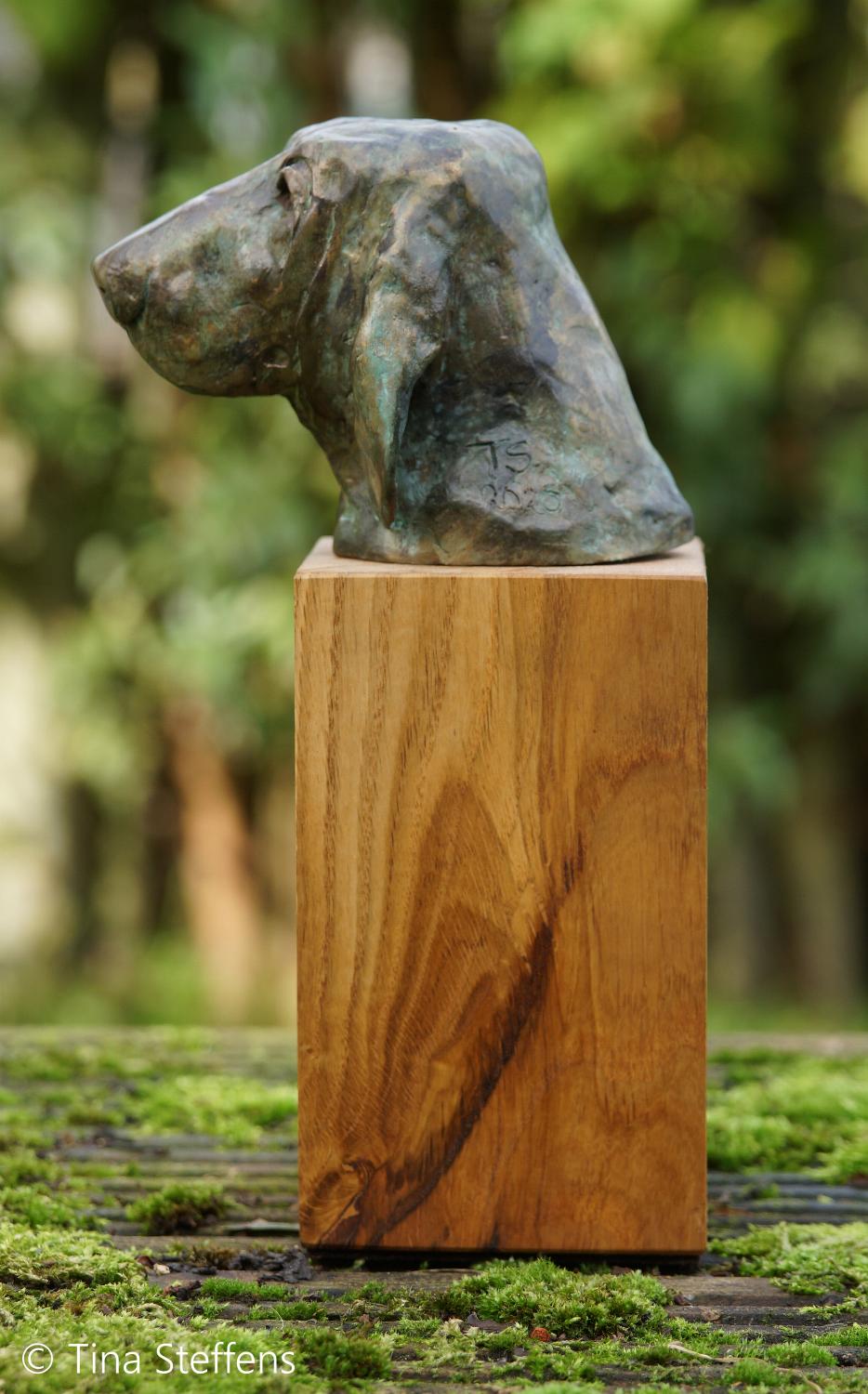 BRONZE SCULPTURE

BRACCO ITALIANO HOOFD STUDIE
UNIEK STUK
SIZE 12 X 10 CM (MAAT EXCL. SOKKEL)

VERLORENWASMETHODE
BESCHIKBAAR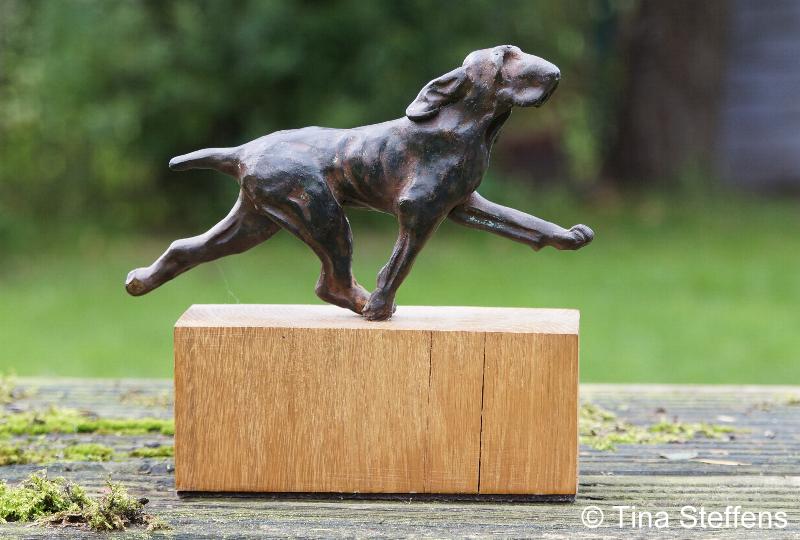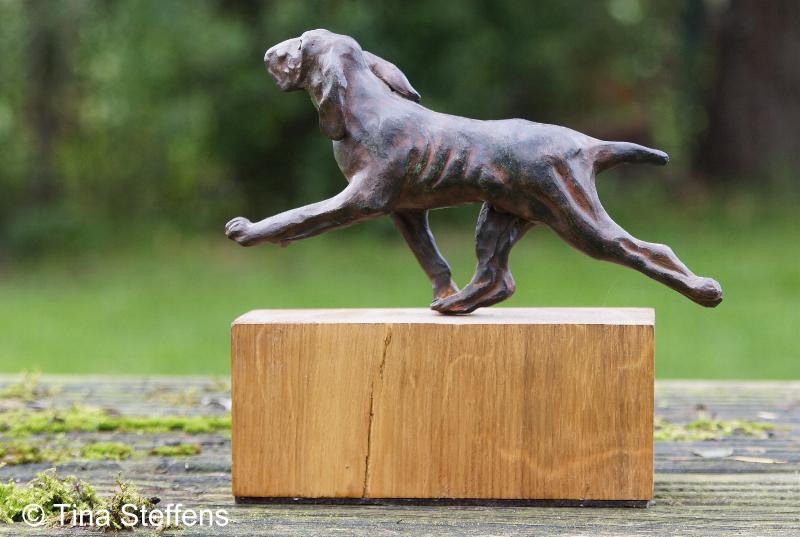 BRONZE SCULPTURE
BRACCO ITALIANO IN TROT
SIZE 18 X 10 CM (MAAT EXCL. SOKKEL)
VERLORENWASMETHODE
BESCHIKBAAR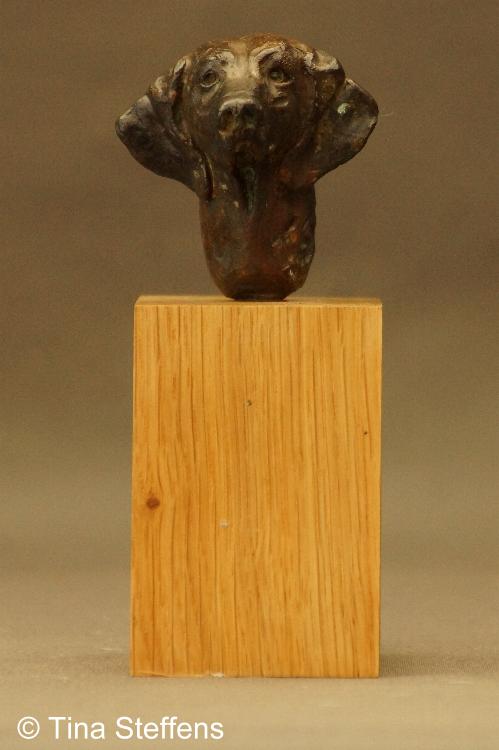 BRONZE SCULPTURE
WEIMARANER HOOFD KLEIN
SIZE 6 X 6 CM (MAAT EXCL. SOKKEL)
VERLORENWASMETHODE
BESCHIKBAAR



BRONZE SCULPTURE
SPINONE HOOFD KLEIN
SIZE 7 X 6 CM (MAAT EXCL. SOKKEL)
VERLORENWASMETHODE
BESCHIKBAAR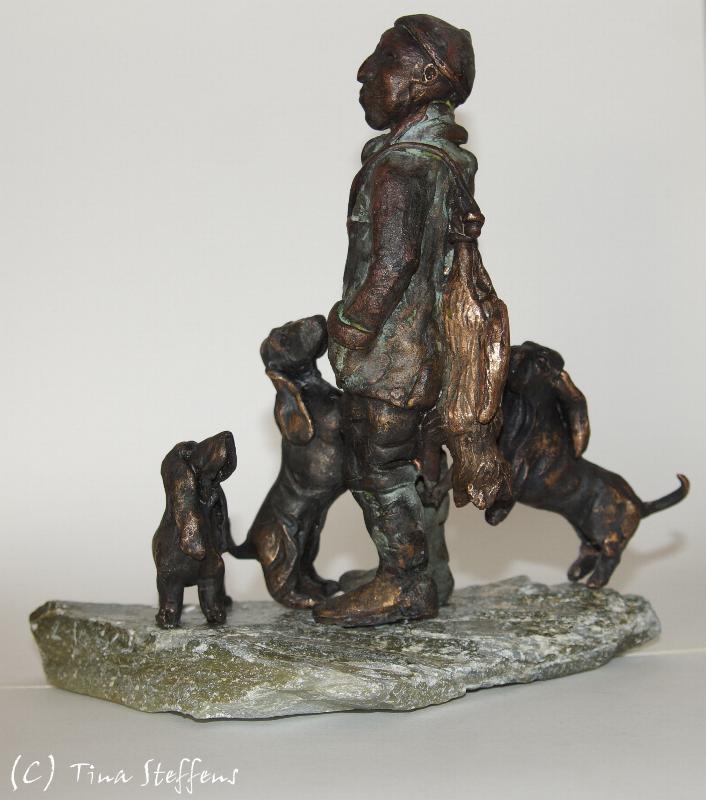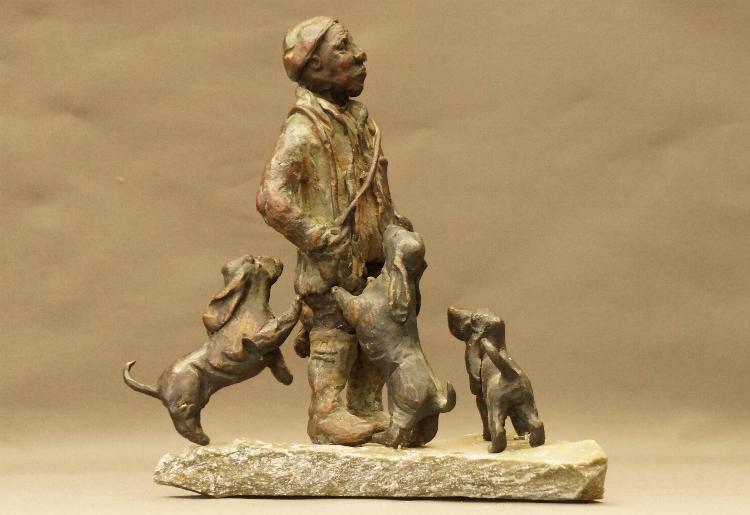 BRONZE SCULPTURE ON BRAZILIAN STONE BASE

FRANSE JAGER MET ZIJN BASSET ARTESIEN NORMAND
UNIEK STUK
SIZE 18 X 19 CM (MAAT EXCL. SOKKEL)

VERLORENWASMETHODE
BESCHIKBAAR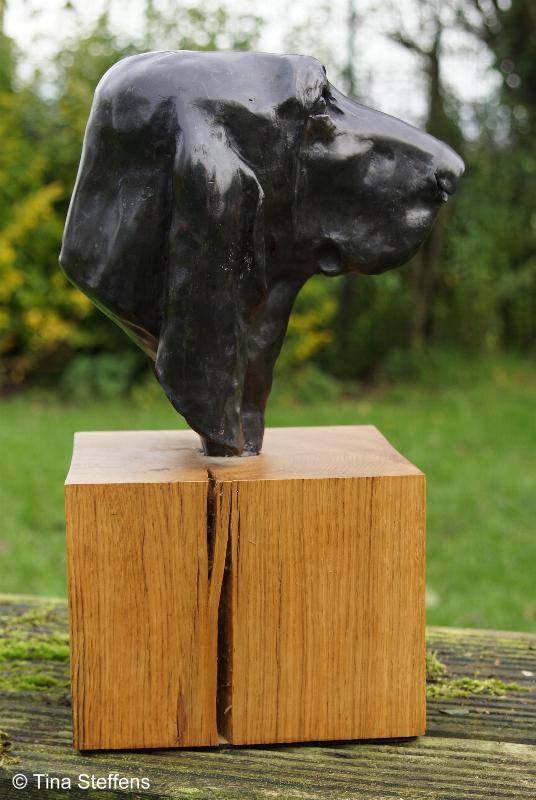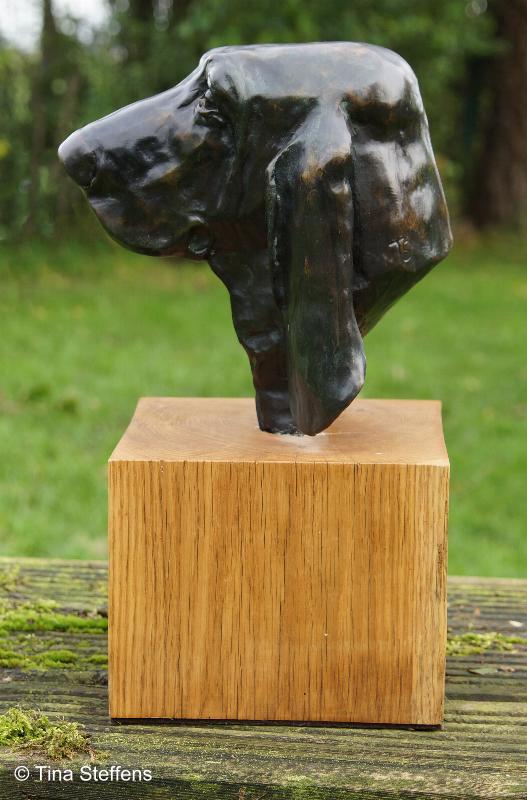 BRONZE SCULPTURE
BRACCO ITALIANO HOOFD STUDIE
SIZE 23 X 24 CM (MAAT EXCL. SOKKEL)
LIMITED 5

VERLORENWASMETHODE
BESCHIKBAAR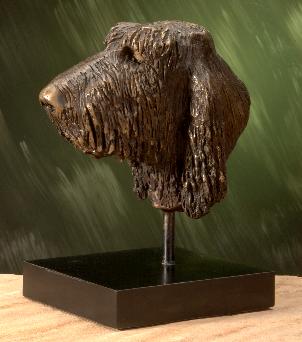 BRONZE SCULPTURE
SPINONE HOOFD STUDIE
SIZE 19 X 15 CM (MAAT EXCL. SOKKEL)
LIMITED 10

VERLORENWASMETHODE
BESCHIKBAAR TEGEN GEREDUCEERDE PRIIS OP=OP
NIET MEER BESCHIKBAAR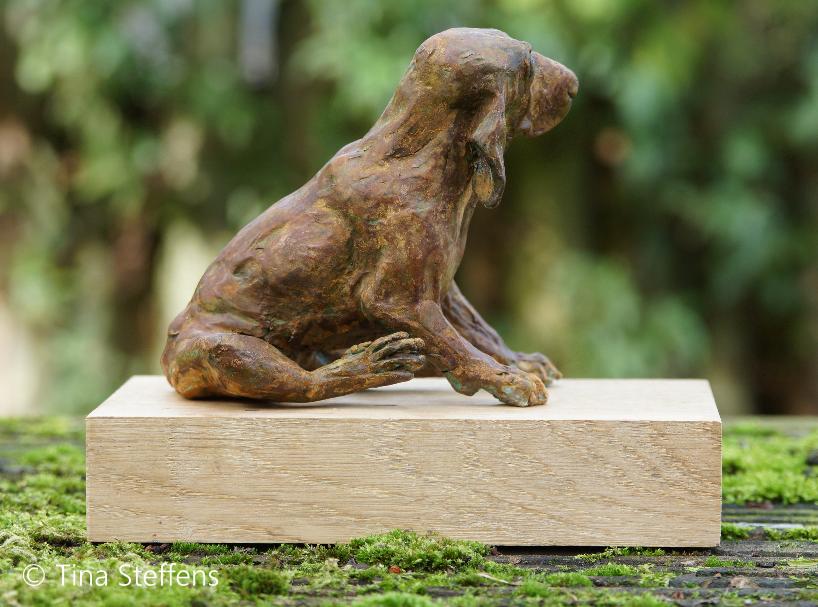 .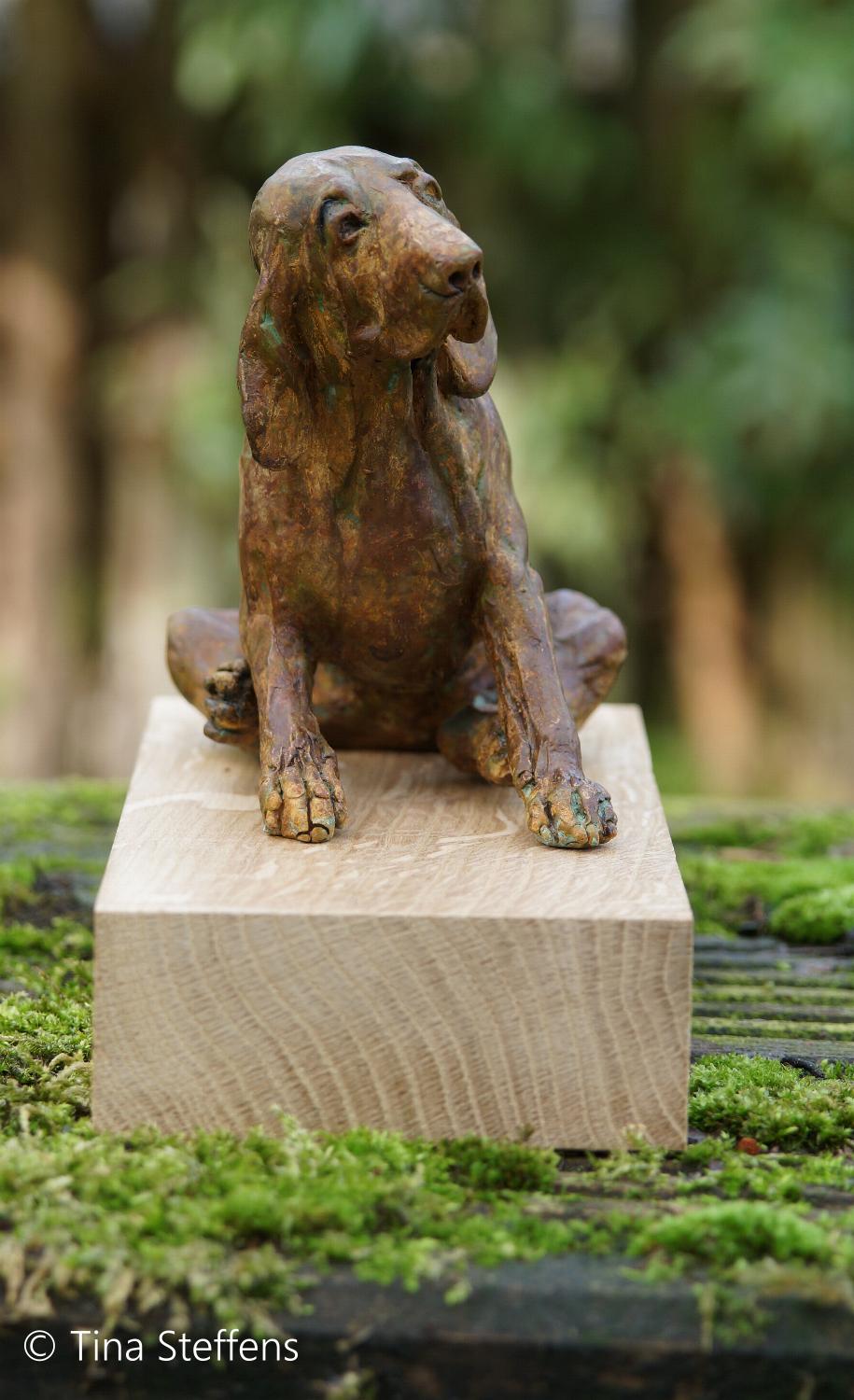 .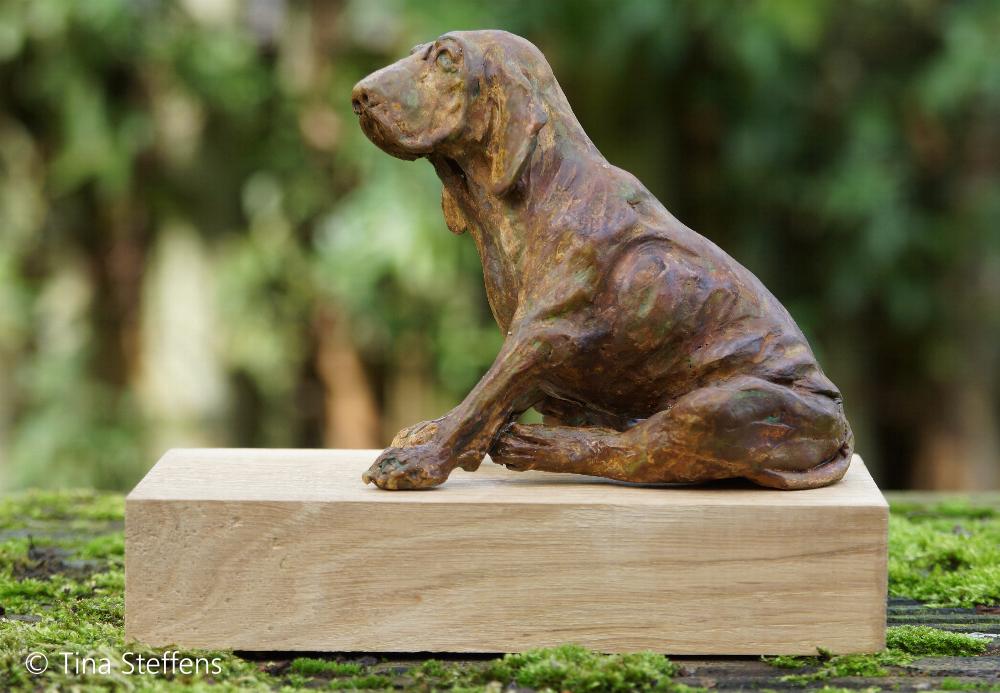 NIET MEER BESCHIKBAAR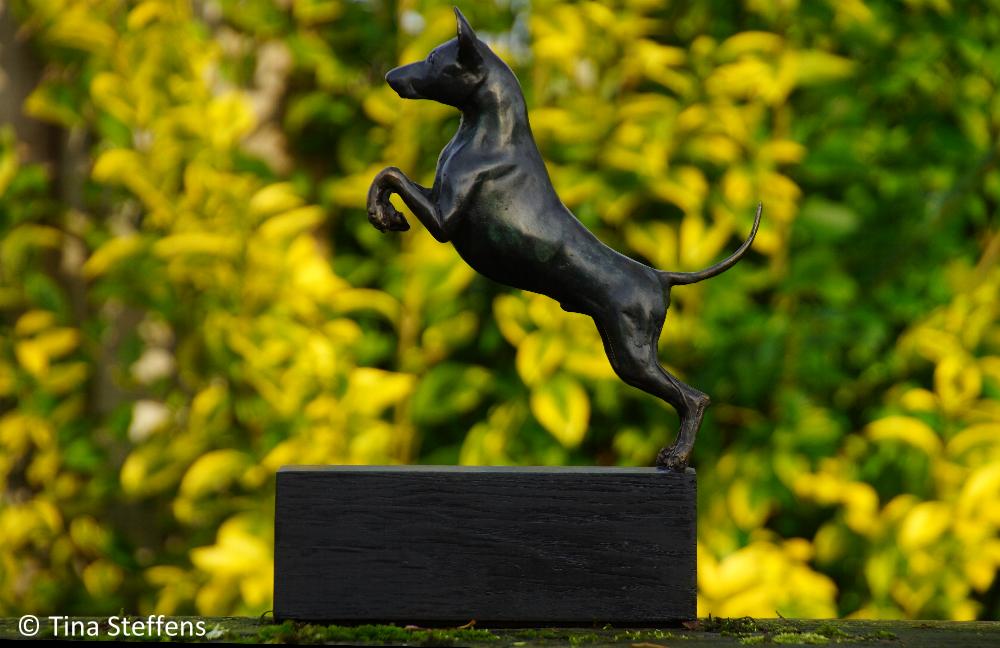 .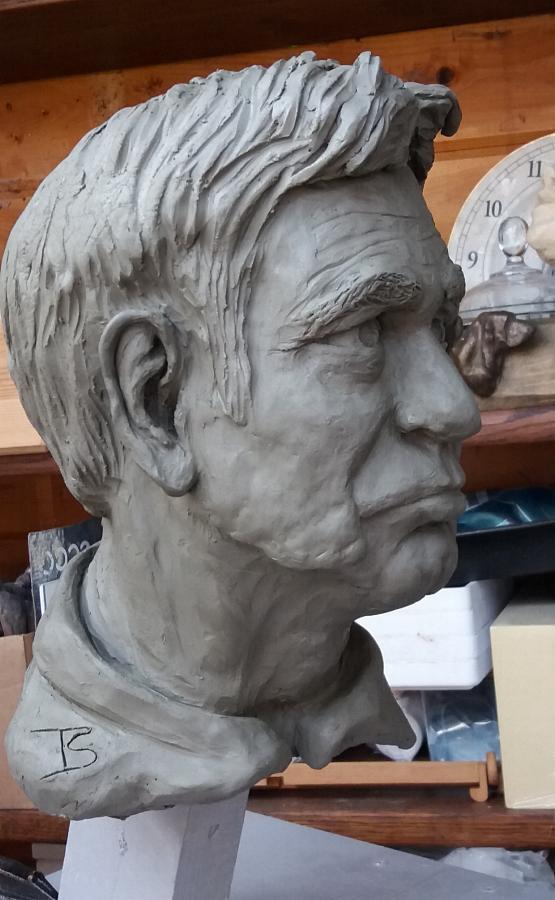 NIET MEER BESCHIKBAAR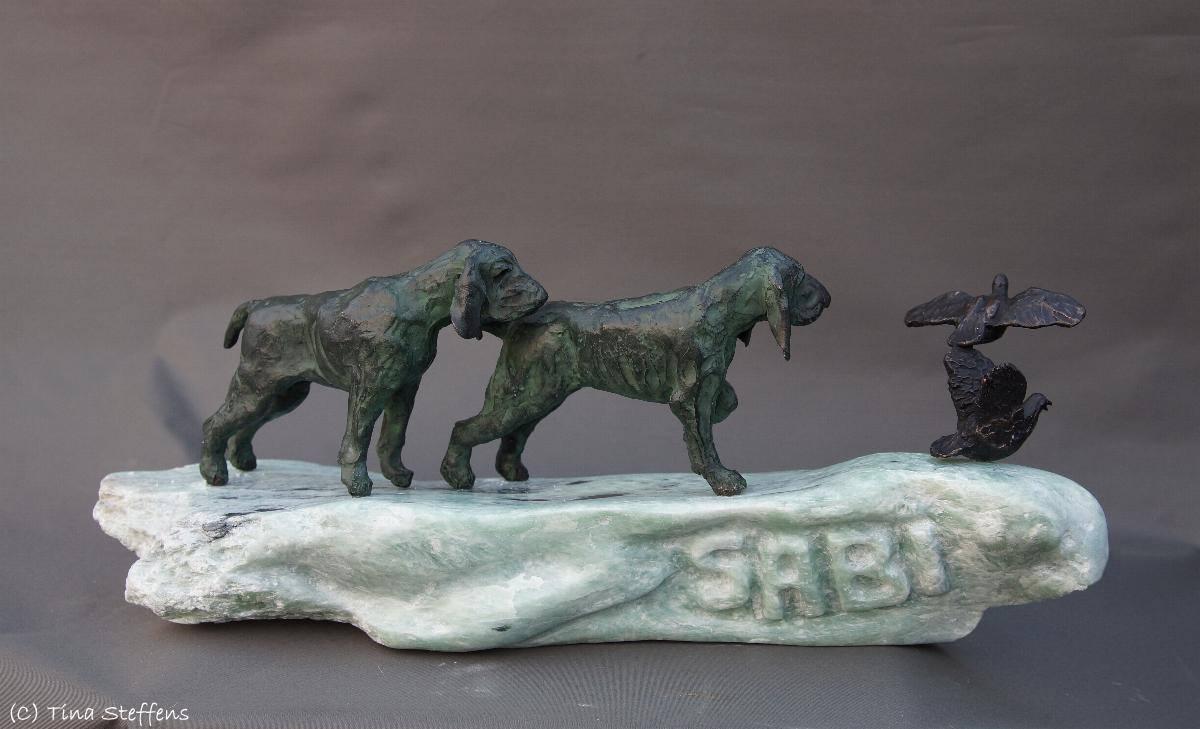 .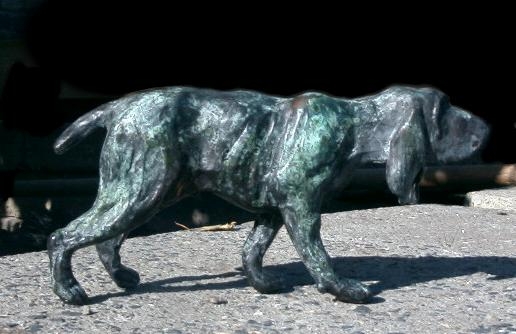 .
NIET MEER BESCHIKBAAR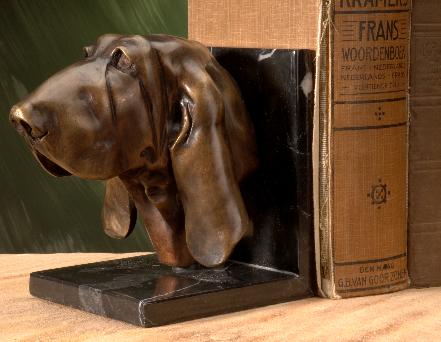 . .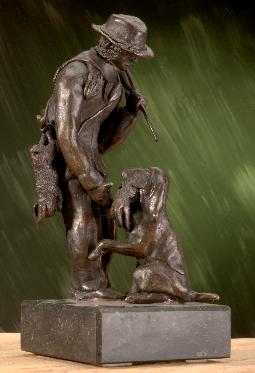 .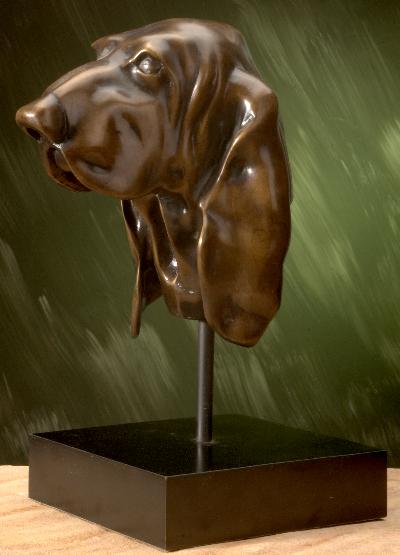 .
NIET MEER BESCHIKBAAR
.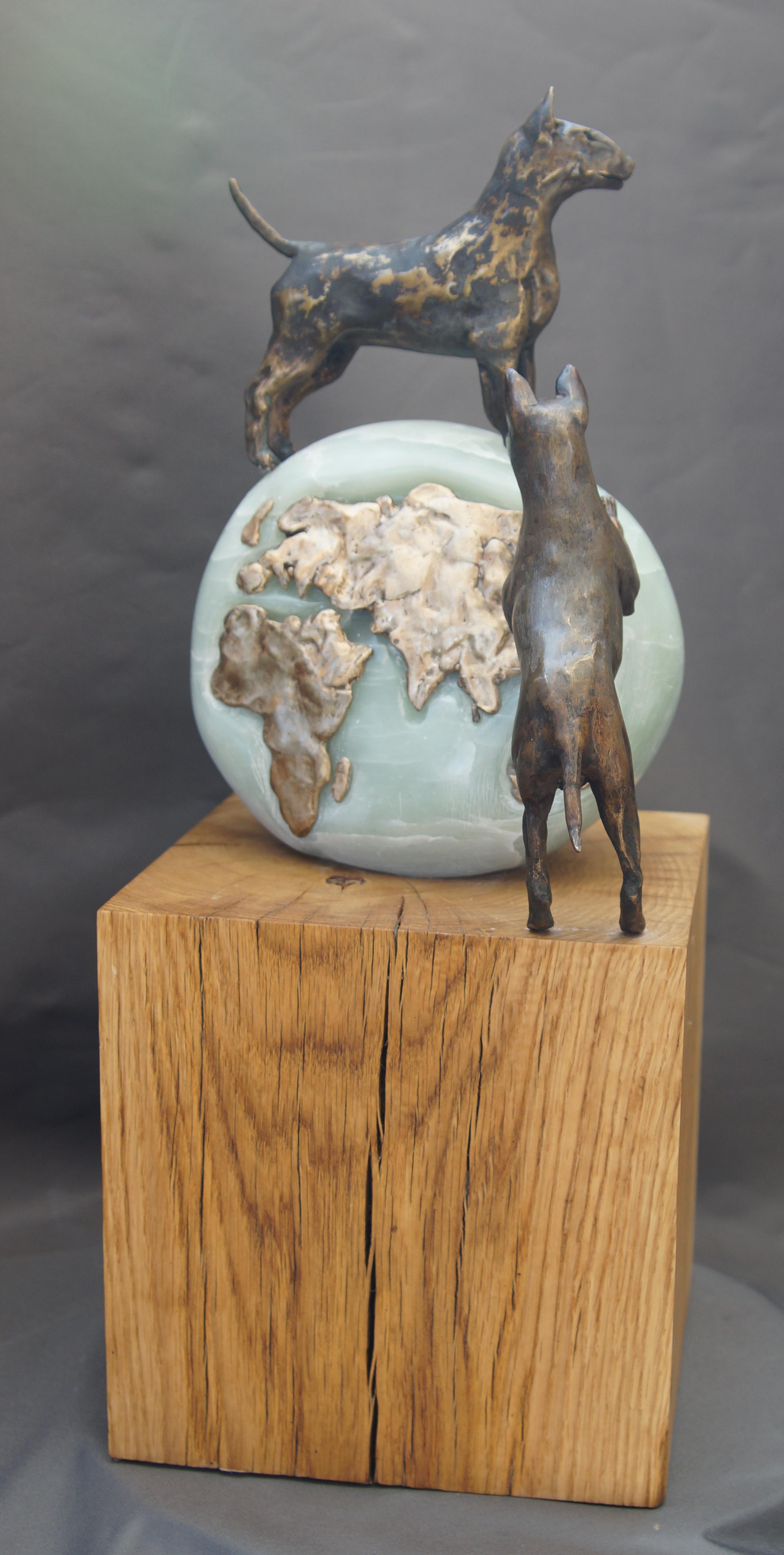 .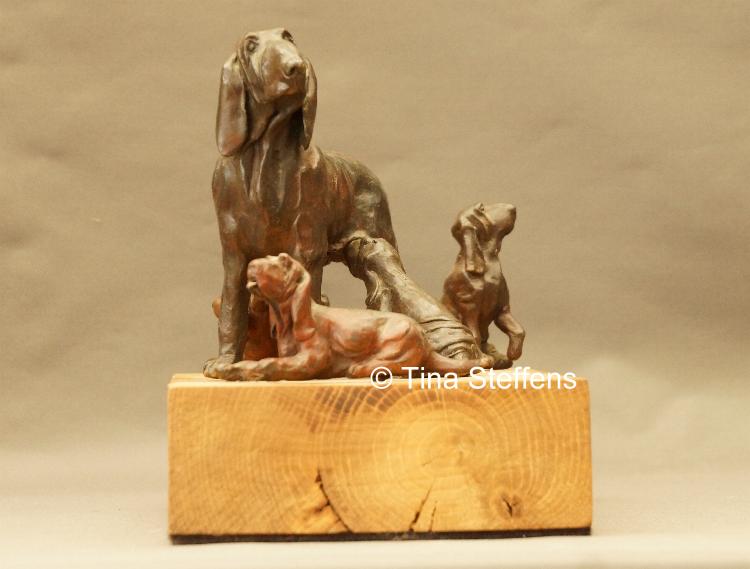 .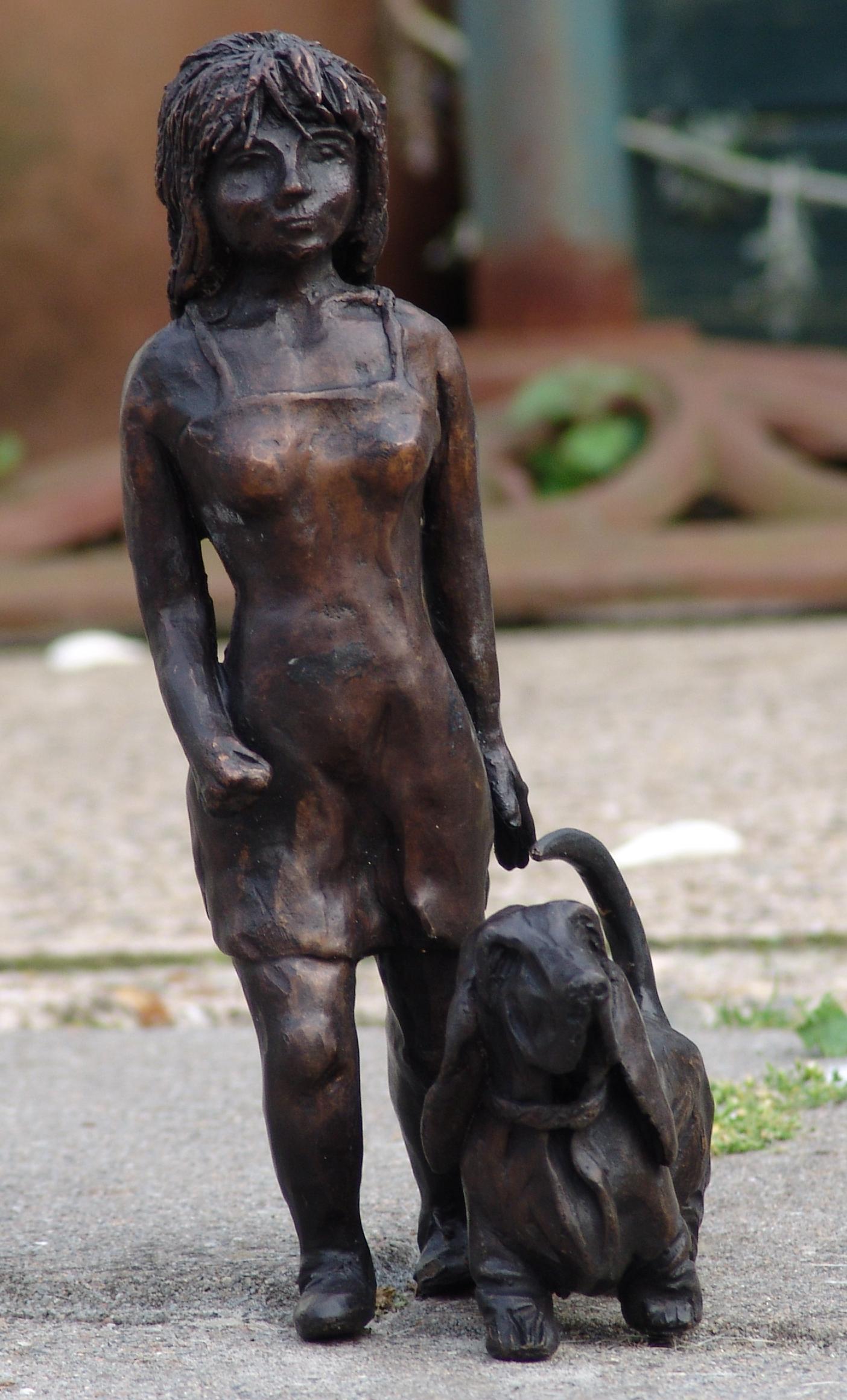 NIET BESCHIKBAAR
.
.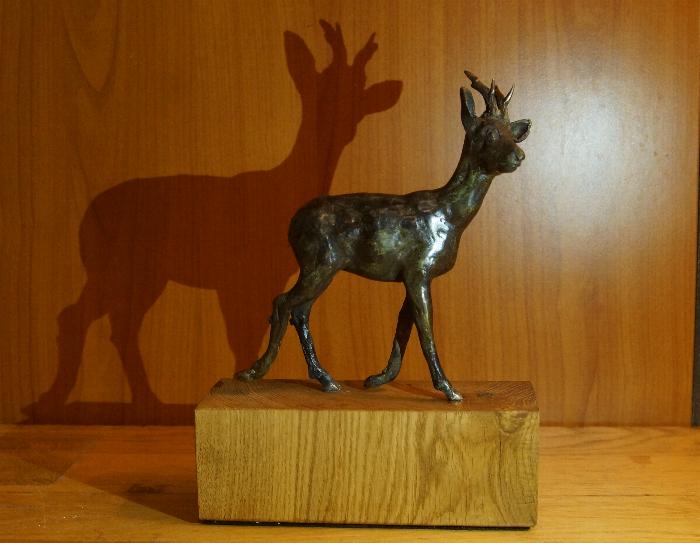 .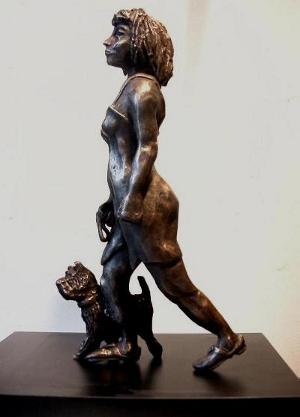 NIET MEER BESCHIKBAAR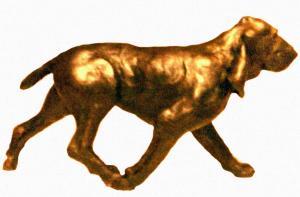 .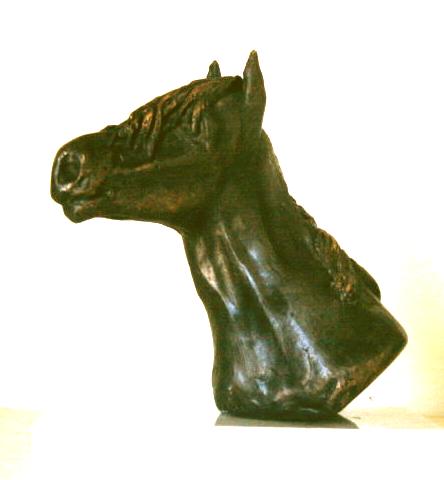 .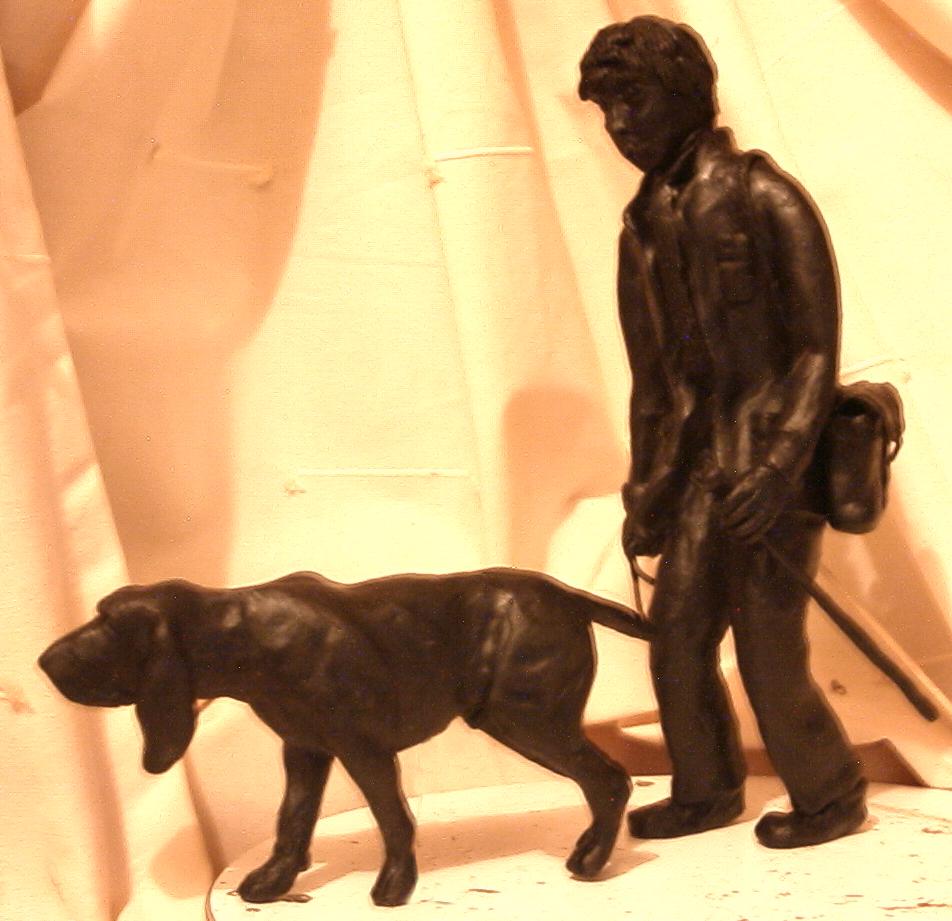 PROCES OF LAST WAX METHODE
TO CREATE A BRONZE SCULPTURE IS A VERY INTENSIVE BUT INTERESTING PROCES
THE SINGLE WAX METHODE WIL SAY THAT FROM ONE WAX SCUPTURE, ONE BRONZE SCULPTURE IS MADE.
IF YOU ARE INERESTED I EXPLAIN THE STEPS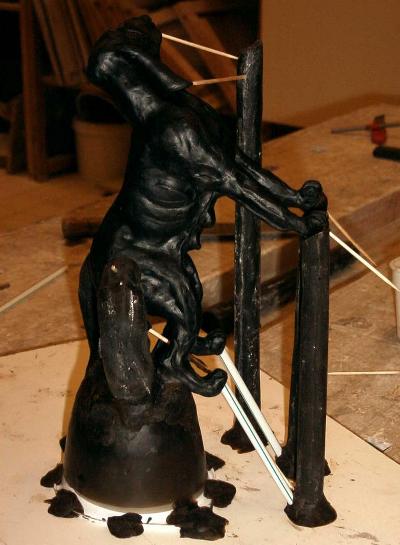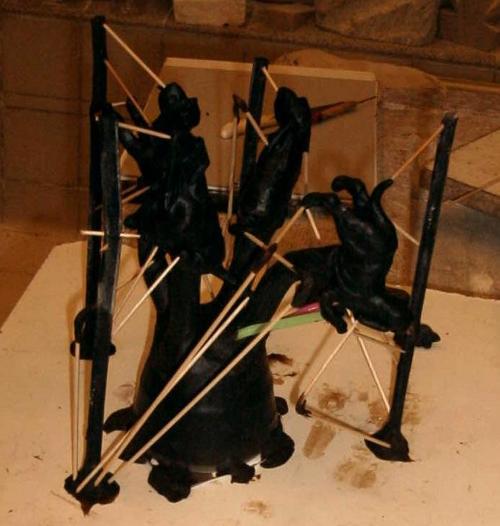 FIRST I MAKE A SCULPTURE FROM WAX . WHEN THIS IS FINISHED IT MUST BE PREPARED TO BECOME A BRONZE SCULPTURE. ALL THE STICKS OF WAX AND WOOD AND STRAW YOU SEE IN THE PICTURE ARE USED TO BE THE IN AND OUTPUT CANAL FOR AIR AND BRONZE. THIS STEP IS IMPORTANT. IF AIR IS TRAPPED IN THE "EGG/MOLD" WHILE THE MOLD IS FILLED UP WITH LIQUID BRONZE, IT MEANS THAT THE SCULPTURE IS RUINED. IF THAT HAPPEN THE ONLY THING YOU CAN DO IS MAKE NEW WAX SCULTURE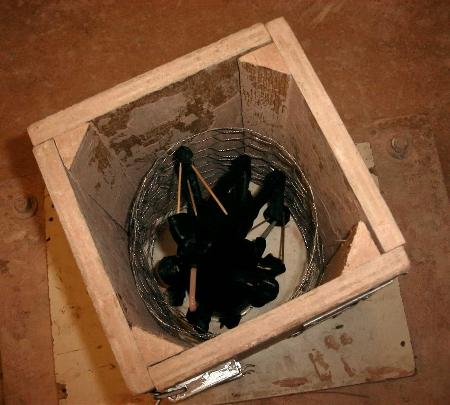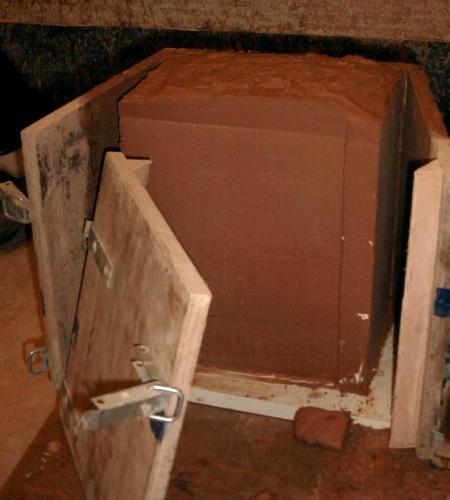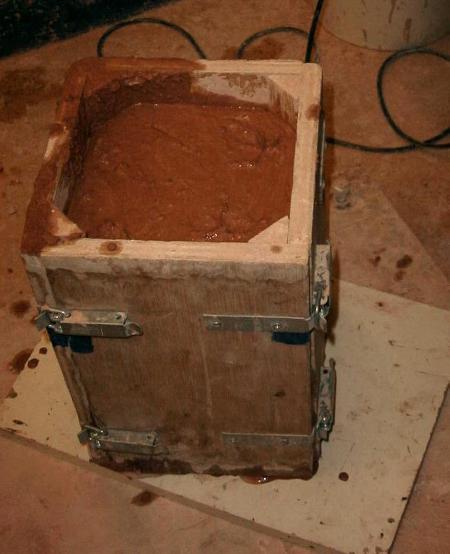 WHEN I AM CONVINCED THT THE PREPARATIONS ARE ALLRIGHT IT IS TIME TO MAKE A GRAVEL AND PLASTER EGG/MOLD THE PREPARED WAX SCULPTURE IS PUT INTO A BOX, THE GAUZE IS AROUND TO MAKE STRONGER. GRAVEL/PLASTER MIX IS PUT INTO THE BOX. WHEN GRAVEL/PLASTER MIX IS SOLID, THE BOX IS REMOVED. WHAT REMAINS IS CALLED A EGG/MOLD. THE EGG HAS TO BE BAKED EMPTY IN AN OVEN BUT FIRST HAVE TO AIR DRY FOR A WEEK MINIMUM.
AFTER DRING IN OPEN AIR THE EGG/MOLD IS BAKED IN AN OVEN. IN THIS PROCES THE WAX, WOOD, STRAWS ARE MELTED-BURNED OUT OF THE EGG/MOLD. WHAT IS LEFT OVER IS A EGG/MOLD WITCH IS EMPTY INSITE AND READY TO FILL UP THE EMPTY SPACE WITH BRONZE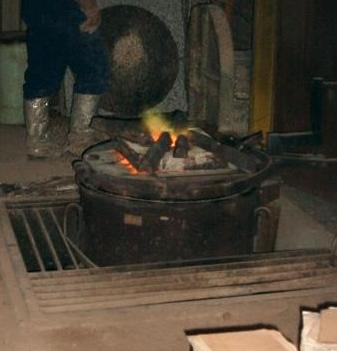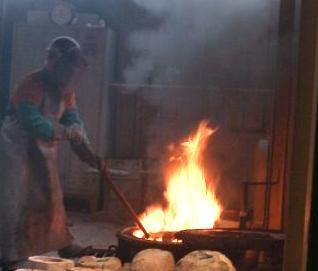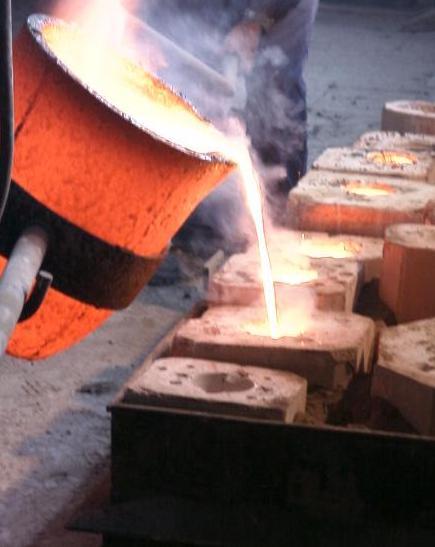 ALSO BRONZE HAS TO BE PREPARED BEFORE YOU ARE ABLE TO POUR IT INTO THE EGG/MOLD. BRONZE CILINDERS ARE MELTED IN A OVEN OF 1200-1400 CELSIUS, WHEN IT REACH THE RIGHT TEMPERATURE IT IS READY TO POUR INTO THE EGG/MOLD. IN THE BUCKET IN THIS PICTURE THERE IS ONE 100 KILOGRAAM SO YOU GET A IDEA. SPECIAL CLOTHES AND SPECIALISTS ARE NEEDED TO DO THIS.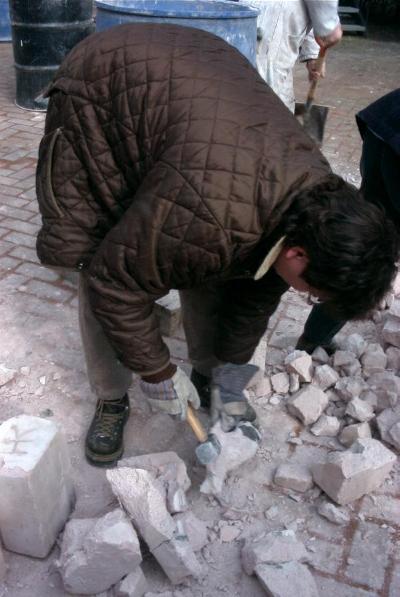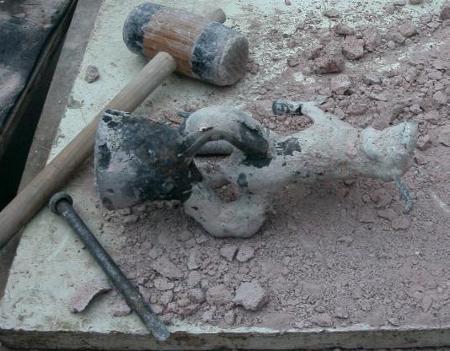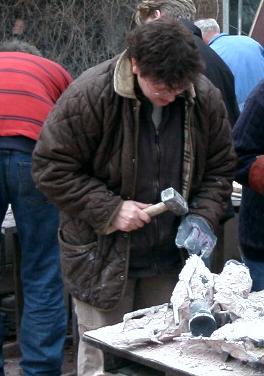 AFTER THE BRONZE IS POURED INTO THE EGG/MOLD IT NEED SOME TIME TO COOL SO YOU CAN HANDLE IT. THE SCULPTURE IS INSITE OF THE EGG/MOLD SO TO GET IT WE NEED TO BREAK THE EGG/MOLD WITH A HAMMER. THE LAST PIECES OF STONE ARE REMOVED MORE GENTLY. FINALY THE BRONZE SCULPTURE IS OUT BUT THIS ROUGH BRONZE SCULPTURE NEEDS MORE PREPARATION BEFORE IT IS FINISHED.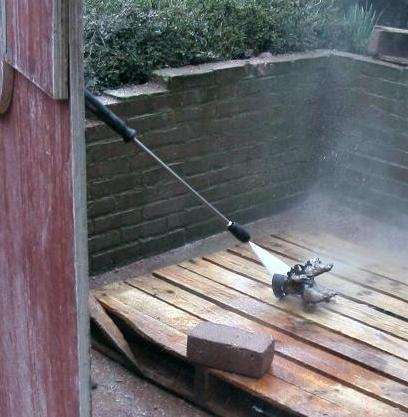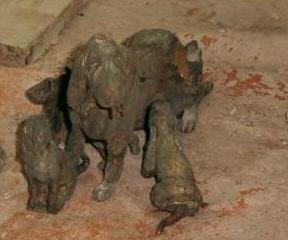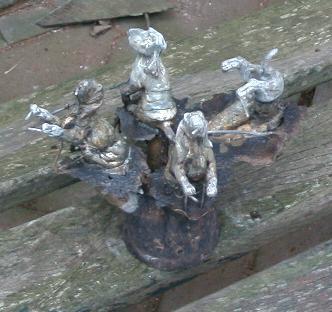 TO REMOVE ALL PIWECES OF STONE FROM THE ROUGH BRONZE IT IS CLEANED WITH WATER UNDER HIGH PRESURE. THEN THE UNUSABLE PIECES - THE IN AND OUTPUT CANALS - ARE TAKEN OFF WITH A HEAVY GRINDING DISC AND FINALY IT IS NOW READY FOR THE LAST STEPS IN THIS PROCES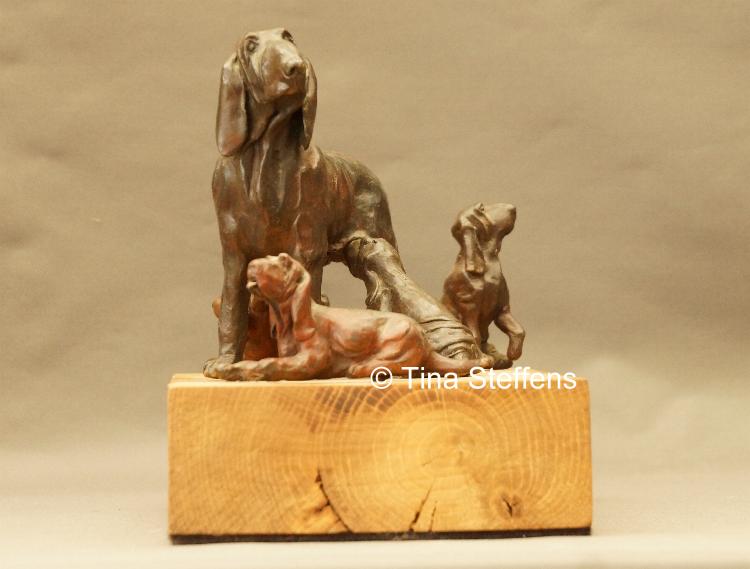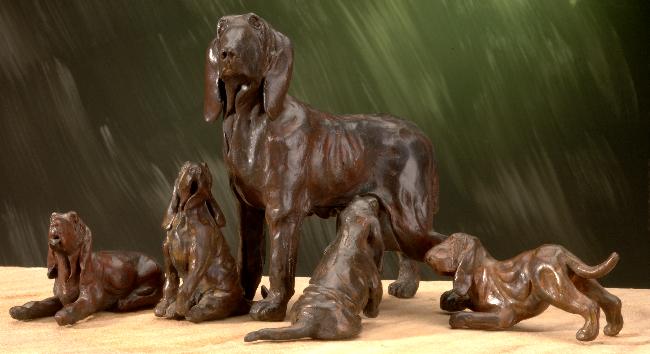 THE BRONZE IS POLISHED AND COLLARED WITH PATINA, MOST PATINA'S ARE ACIDS. iN THIS CASE DIFFERENT KIND OF PATINA'S ARE USED TO GET THIS COLOUR APPEARS.
NOW THE SCULTURE IS ALMOST READY ONLY SUITABLE BASE HAS TO BE FOUND AND THEN IT FINISH. I LOVE WOODEN BASES